We didn't find any Events nearby, but here's what's happening in other cities.
The Glitch Mob tour venues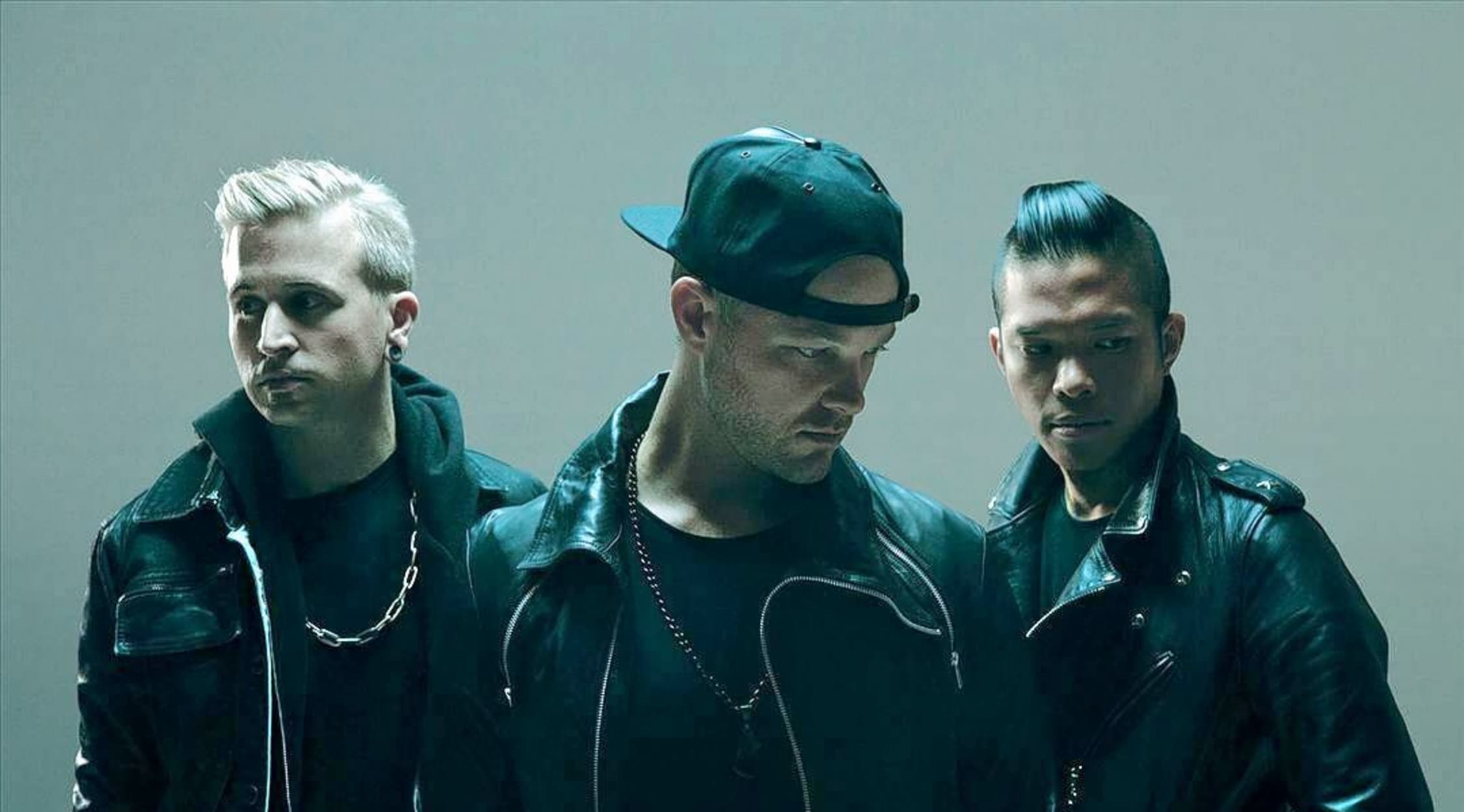 Rovi
The Glitch Mob Tickets
The Glitch Mob Tickets
When it comes to the electronic beat scene coming out of Los Angeles, perhaps no band has amassed a larger audience than The Glitch Mob. Originally noted for playing its music with MIDI controllers and laptops, the band's savviness with technology continues to woo fans today. After first gaining prominence on the west coast, The Glitch Mob started taking its sound out to festival audiences across the world. The Glitch Mob's debut album, Drink the Sea, reached No. 57 on college radio charts while its follow-up effort, Love Death Immortality, debuted at No. 13 on the Billboard 200 chart and No. 1 on Billboard's Dance/Electronic Songs chart.
The Remix Mob
The Glitch Mob is big on remixes. For its most recent album, See Without Eyes, The Glitch Mob invited 12 other artists to give its tracks their own spin, then releasing the result as See Without Eyes (Deluxe). What's more, The Glitch Mob held a remix contest for fans, awarding prizes for the best fan remixes of the album's single "How Could This Be Wrong." On top of its five studio albums, two of which are themselves remixes, The Glitch Mob has also released 15 remixes of tracks by other artists like STS9, Linkin Park, Metallica, Daft Punk, Bassnectar and The White Stripes. The band has also released five mixtapes and six music videos. The Glitch Mob's musical style incorporates electronica with IDM (intelligent dance music,) industrial music and - aptly - glitch.
Where can I buy The Glitch Mob tickets?
Buy The Glitch Mob tickets at StubHub, and your purchase is guaranteed to be safe and secure thanks to StubHub's FanProtect Guarantee. Use the StubHub mobile app or go online to stubhub.com.
Who are the members of The Glitch Mob?
Originally a foursome, all three remaining members of The Glitch Mob go by pseudonyms. Edward Ma goes by ediT, Justin Boreta goes by Boreta and Josh Mayer goes by Ooah.
What can I expect from The Glitch Mob?
The Glitch Mob is renowned for its innovative tours. For example, on its 2014 tour, the band incorporated "The Blade," a painted set piece put together by film set designers that holds both instruments and lighting elements.
What songs might I hear at a The Glitch Mob concert?
When you see The Glitch Mob live, you'll no doubt hear many of the band's singles, including "Episode 8," "Black Aura," "Beyond Monday," "Drive It Like You Stole It," "Warrior Concerto," "We Can Make the World Stop," "Can't Kill Us," "Better Hide, Better Run," "Take Me With You," "I Could Be Anything," "Go Light" and "Rise."
What other artists could I see on stage at a Glitch Mob concert?
The Glitch Mob has created many songs that feature other artists who could very well join the band on stage as a guest to perform the song live for unsuspecting audiences. Such artists include Mark Johns, Tula, Arama, Elohim, Mako and The Word Alive.
Where can I see a The Glitch Mob show?
See The Glitch Mob perform live around the US at venues like the Ted Constant Convocation Center in Norfolk, Va., Jacob's Pavilion at Nautica in Cleveland, Cross Insurance Arena in Portland, Maine, Stubb's Waller Creek Amphitheater in Austin and Shoreline Amphitheater in Mountain View, Calif. The Glitch Mob also performs at venues outside the US like Barcelo Maya Grand Resort in Riviera Maya, Mexico, and Akvárium Klub in Budapest, Hungary. Still one more way to see The Glitch Mob is at a music festival, such as Lollapalooza in Chicago, Coachella at Empire Polo Club in Indio, Calif., Bonnaroo Music Festival in Manchester, Tenn., The Governor's Ball Music Festival on Randall's Island in New York City, Austin City Limits Music Festival in Austin and the Parklife Festival throughout Australia.
Back to Top