There aren't any Events on the horizon right now.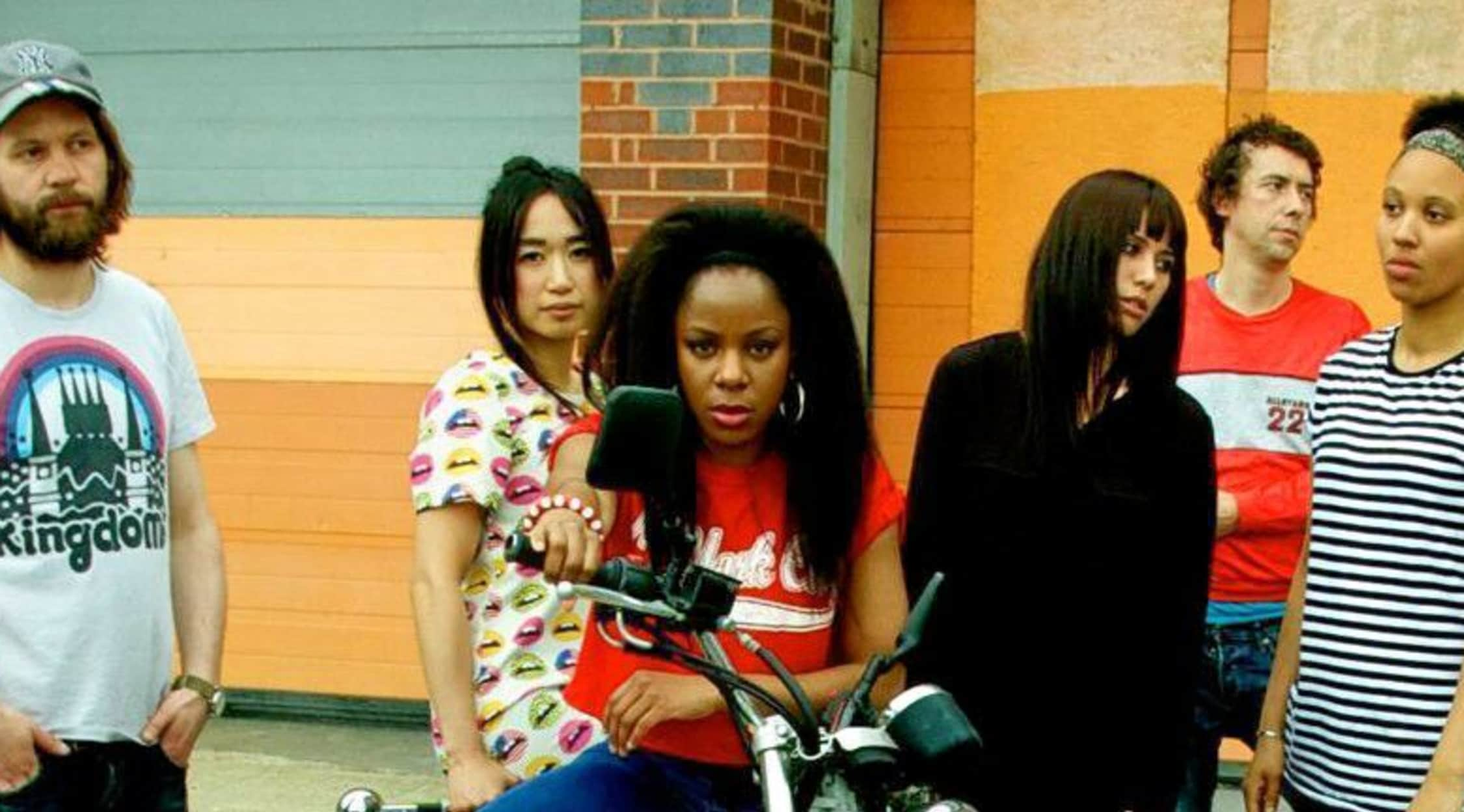 Rovi
The Go! Team Tickets
Variously described as an indie pop act and an alternative hip-hop ensemble, The Go! Team is a six-piece band that is originally from Brighton. Masters of the art of so-called plunderphonics, the group regularly uses the audioscape of other musicians to achieve its own sound. This can be heard in the way The Go! Team use Bollywood soundtracks and the music from blaxploitation-era movies, for instance. In addition to their use of overdriven guitars, which gives the band an indie rock feel, the members frequently use samples to create odd and even jarring sounds that are unique to them. Nkechi Ka Egenamba, better known simply as Ninja, provides most of the vocals, especially during live performances, where sampled singing tends to be used less than on recordings. Ninja was voted by NME readers as among the coolest people in music in 2005.
The Go! Team's career milestones
Ian Parton conceived of The Go! Team as a band that could deliver his vision of fused music, which in its earliest incarnation would seek to blend double Dutch chants with Sonic Youth style guitars, among other audio elements. He set about recording a collection of tracks that would showcase this singular approach to music, many of them laid down in his parents' home. Eventually, the recordings would morph into a fully-fledged album called Thunder, Lightning, Strike. This work was co-produced by Parton's brother, Gareth, the man who would later mix the entire LP at Fortress Studio in London.
Originally released on the UK label, Memphis Industries, in 2004, Thunder, Lightning, Strike was subsequently re-released on both sides of the Atlantic by Columbia Records in October 2005. This was largely due to the fact that the LP had been nominated for the Mercury Music Prize that year. As the album gathered increasing attention, so songs from it, such as "Ladyflash", got more and more airplay. Soon Parton was invited by promoters to play his works live and a band to perform his work was needed.
After touring in 2006 and 2007, including shows that were performed in China, The Go! Team returned in 2007 with Proof of Youth. Chuck D provided guest vocals on the album and "Grip Like a Vice" was put out as a promotional single, reaching number 57 in the UK charts. A one-off single, "Milk Crisis", came out the following year.
Rolling Blackouts, which was generally well received by critics and fans, was released in 2011. The band then followed this up with The Scene Between in 2015. This work featured the singing of the London African Gospel Choir on the title track, plus Annabelle Cazes on "Catch Me on the Rebound". A fifth studio album is slated for release in 2018.
Similar to The Go! Team
Check out gigs by Stars at StubHub. Alternatively, look for tickets for The Octopus Project.
Back to Top
Epic events and incredible deals straight to your inbox.