We didn't find any Events nearby, but here's what's happening in other cities.
The Hot Sardines tour venues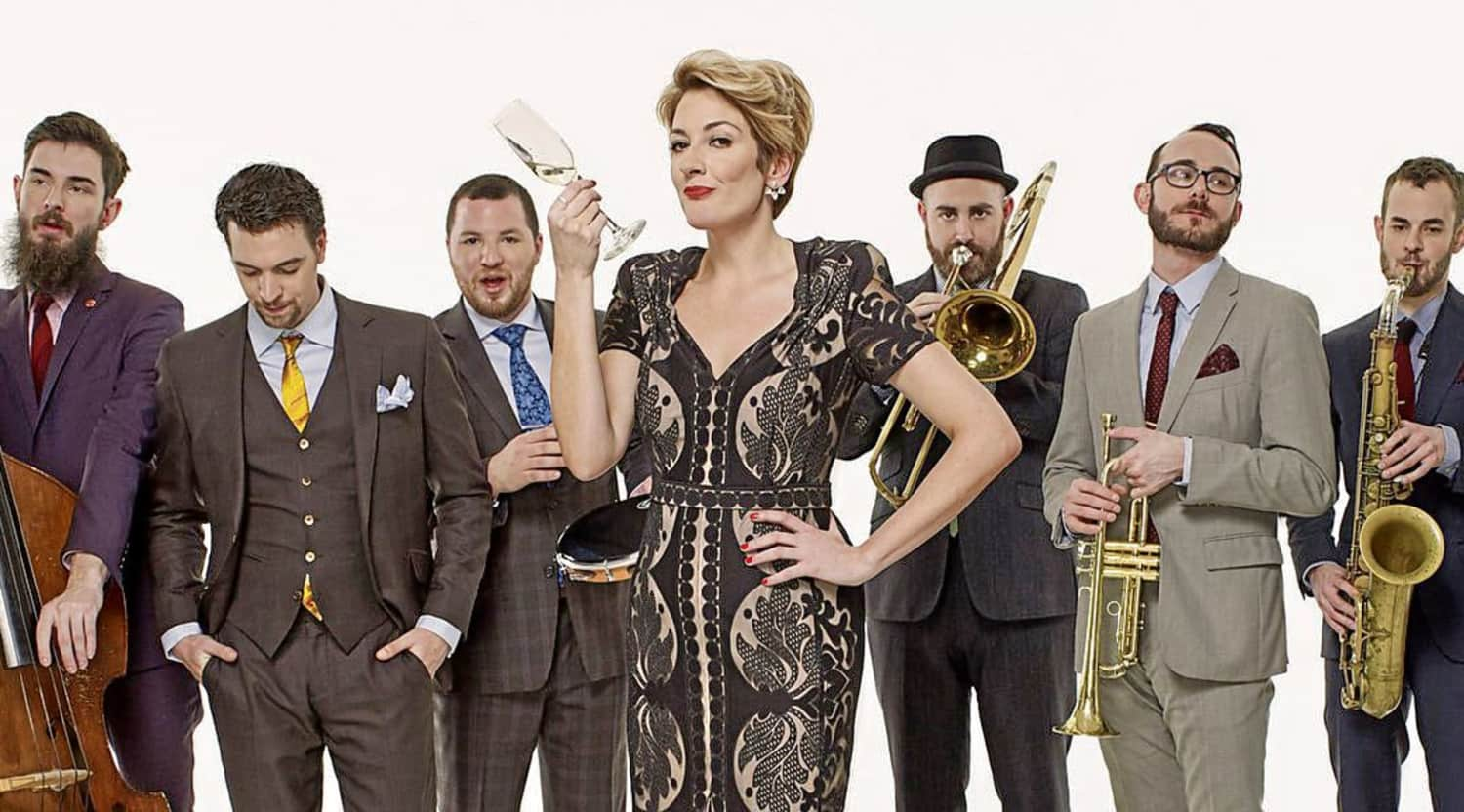 Rovi
The Hot Sardines Tickets
The Hot Sardines Concert Schedule
There are few bands that can spark excitement amongst a crowd as easily and as quickly as the Hot Sardines can. As soon as this crowd-favorite takes the stage, there is no keeping your feet or your body still, as you will want to dance and groove right along with the band. This contemporary jazz act's infectious sound and mesmerizing on-stage energy will have you instantly hooked, which is why so many music lovers and critics alike are itching with anticipation for upcoming Hot Sardines shows. There is simply no band quite like the Hot Sardines out there, and now you might be able to catch this wildly fun and unique act in person—all you have to do is purchase your Hot Sardines tickets on StubHub today!
The Hot Sardines have a handful of shows lined up in the near future, which means that your chance to see them live in action may be right around the corner! Hot Sardines have shows scheduled at top-tier venues like the Peace Center for the Performing Arts in Greenville, the Segerstrom Center for the Arts in Costa Mesa, the Longwood Gardens in Kennett Square, and the Birchmere Music Hall in Alexandria. So get your dancing shoes ready, because thanks to StubHub you could have your Hot Sardines tickets in a matter of minutes. You definitely don't want to wait too long, though, because these shows are coming up quickly, and tickets surely won't last long. Don't be caught without your tickets to a Hot Sardines show in your neck of the woods—grab yours here on StubHub today!
The Hot Sardines Background
The Hot Sardines are one of the most unique bands in the modern music scene, and critics and fans alike agree that the Hot Sardines are a band you just need to see live to truly understand. Their infectious contemporary jazz sound will have you hooked from the get-go, but it's their electrifying live performance that will make you a fan for life. The Hot Sardines formed in 2007 when Miz Elizabeth met Evan Palazzo in New York City, and the duo instantly formed a connection based on their creativity and mutual love for music. Elizabeth and Palazzo recruited a handful of talented musicians to complete the band, and just like that, The Hot Sardines were born and they were well on their way to becoming one of New York's most beloved live acts!
Over the past several years, The Hot Sardines have performed at top-tier music venues all over the world, and they have received significant praise from major news outlets and publications, as no music lover can experience a Hot Sardines show without being blown away. Whether they are performing at the Lincoln Center or at an iconic venue in Los Angeles, there is no doubt that this popular jazz band can put on a phenomenal live show. So if you want to partake in this knockout live musical extravaganza, you better act fast and purchase your Hot Sardines tickets right here on StubHub before the opportunity passes you by! The Hot Sardines are known for filling music venues with enormous crowds, though, so make sure that you snag your tickets before they all sell out—hurry and check out StubHub's ticket selection as soon as possible!
Greatest Hits
The Hot Sardines have been able to fuse the soul of retro jazz and pop with the liveliness and edginess of contemporary music, which is why they have already garnered such a significant following. When the Hot Sardines take the stage at a venue near you, you just might be able to hear some of their very best hits performed live, including jazz, blues, and pop tracks like "Bel Mir Bist Du Schoen," "Wake Up In Paris," "Zazou," "Goin' Crazy With the Blues," "What a Little Moonlight Can Do," "Petite Fleur," "St. James Infirmary," "Your Feet's Too Big," "A Ghost of a Chance With You," and "Honeysuckle Rose." This up-and-coming band is sure to be one of the hottest tickets of the season, and you could catch them in concert this year thanks to StubHub, where finding in-demand concert tickets is a breeze!
Trivia
The Hot Sardines have received rave reviews from numerous critics and publications over the years. For example, Forbes Magazine has called The Hot Sardines "one of the best jazz bands in NYC today."
The Experience
The Hot Sardines are unlike any jazz band on the current music scene, which is why so many music fans of all ages and styles of music cannot wait to see them in concert! The Hot Sardines know how to put on a fantastic live show no matter where they take the stage, and now you might be able to catch them in action—all you have to do is purchase your Hot Sardines tickets here on StubHub today!
Back to Top
Epic events and incredible deals straight to your inbox.