There aren't any Events on the horizon right now.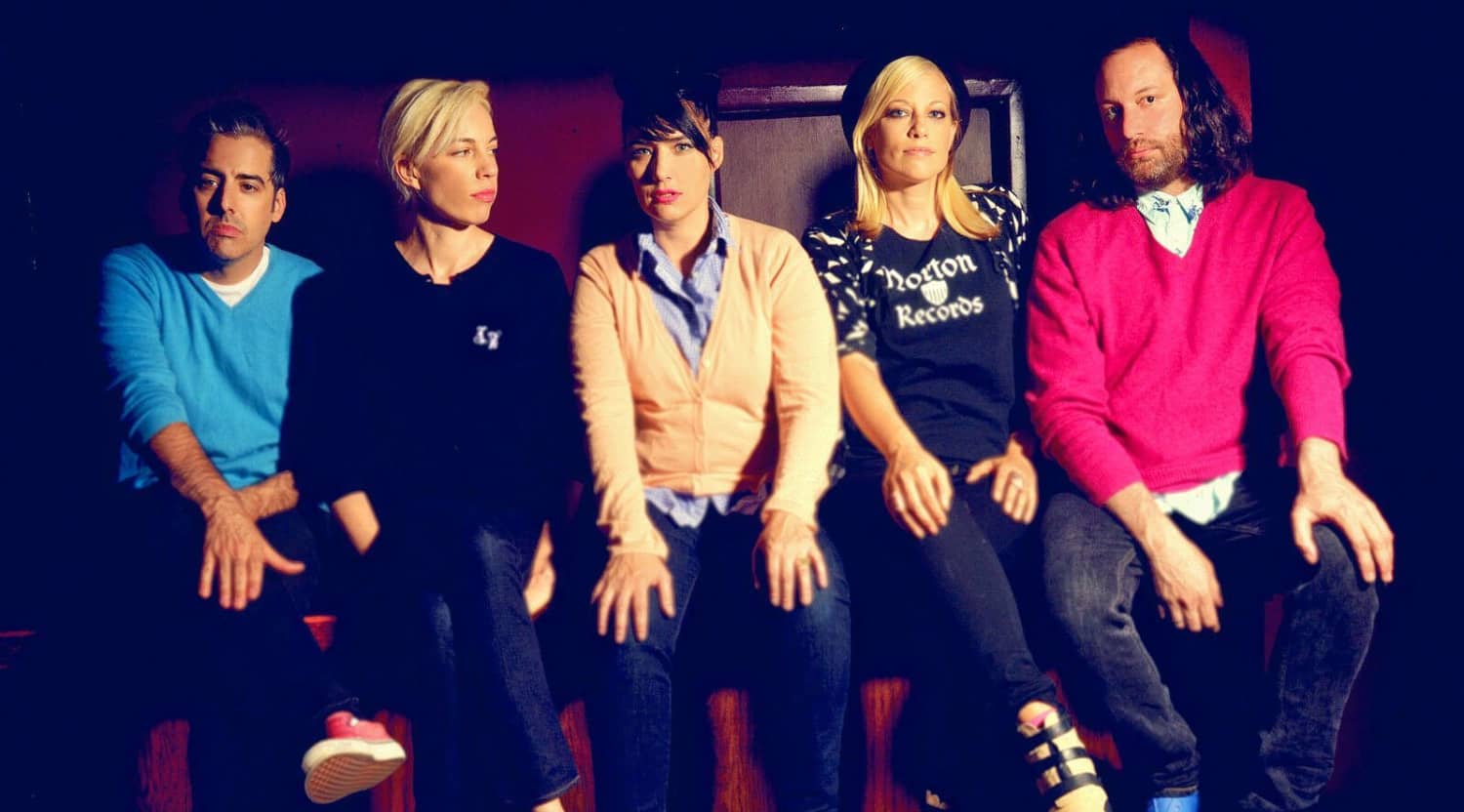 Rovi
The Julie Ruin Tickets
The Julie Ruin Concert Schedule
Lead singer Kathleen Hanna originally dubbed The Julie Ruin as a one-off project, yet years later this punk rock outfit is still bringing their wild energy and catchy hooks to stages around the world. Hanna has become one of the most acclaimed punk rock women in the world thanks to her work in Bikini Kill and Le Tigre, and this original riot girl first started The Julie Ruin in 2010, and it has quickly grabbed the attention of punk rock fans everywhere. With their blend of gritty and melodic punk rock, The Julie Ruin has quickly emerged as one of the premier bands in the genre, and you now have the chance to see them rock out live in concert!
On November 6th, The Julie Ruin will be stepping out on stage at the iconic Troubadour in West Hollywood, and punk rock lovers all over the West Coast are already buzzing with excitement. It's time to mark your calendar and get ready for the most thrilling punk show of the year, because Kathleen Hanna has been wowing audiences with her fierce punk persona for years. The Julie Ruin has already met with significant critical acclaim, and now you have the opportunity to see this awesome girl-power punk rock outfit live in concert! Don't miss out and grab your tickets on StubHub today! And if you can't make it to The Julie Ruin's upcoming Los Angeles show, don't stress; instead, sign up for event alerts on StubHub so that you will be notified when this amazing punk rock group schedules a show near you!
The Julie Ruin Background
The Julie Ruin is a punk rock outfit consisting of Kathleen Hanna, Kathi Wilcox, Kenny Mellman, Carmine Covelli, and Sara Landeau. Hanna decided to form this new and unique punk rock group in 2010, after she had already experienced significant success in bands like Bikini Kill and Le Tigre. For several decades, Hanna has been regarded as one of the premier female singers in the punk rock scene, and now she is back in action with one of her most exciting projects yet – the Julie Ruin.
While The Julie Ruin was technically started in 1997, the band never went anywhere and it fizzled out while Hanna went on to become a huge punk rock star with Le Tigre. In 2010, she decided to take another shot at forming The Julie Ruin, and this time it was a smash success. The group's first live debut performance was at Brooklyn's Knitting Factory in December 2010, and since that moment this awesome punk rock outfit has been unstoppable. In 2013, the group released its debut album, Run Fast, and has been performing shows in support of their new music for over a year. Now you have the chance to hear some of The Julie Ruin's best punk rock anthems performed live when they stop at a music venue near you!
There are few women in punk rock that have been more influential than Kathleen Hanna, which is why music fans are already clamoring for a chance to see this talented icon live in concert. Don't let this opportunity slip through your fingers and make sure that you have your tickets to The Julie Ruin's upcoming show. To secure your spot in the audience at this highly anticipated punk rock show, all you have to do is head to StubHub right away. Thanks to StubHub, you could have your Julie Ruin tickets in less than a few minutes!
Biggest Hits
The Julie Ruin has released one album, Run Fast (2013). Some of the most popular hits from the album include "Oh Come On", "Ha Ha Ha", "Party City", "Just My Kind", and "Lookout". The album met with high praise from music critics, and punk rock fans devoured the album with excitement and enthusiasm. Now you have the incredible opportunity to see one of the legends of punk rock perform on stage; don't miss seeing Kathleen Hanna rock out on stage at a music venue near you and grab your Julie Ruins tickets on StubHub while they are still available!
Trivia
Kathleen Hanna is partially responsible for making Nirvana an international sensation. One day, she wrote "Kurt Smells Like Teen Spirit" on Kurt Cobain's wall, referring to a brand of deodorant. Although unintentional, Hanna helped come up with the name for Nirvana's breakthrough hit "Smells Like Teen Spirit".
The Experience
Are you ready for a mind-blowing punk rock show that features one of the most iconic women in all of punk music? Then you definitely don't want to miss seeing Kathleen Hanna in her new band, The Julie Ruins, when they stop at a music venue near you. To secure your tickets to a Julie Ruin show, all you have to do is head to StubHub today and grab your tickets before they're all sold out!
Back to Top
Epic events and incredible deals straight to your inbox.