We didn't find any Events nearby, but here's what's happening in other cities.
The Klezmatics tour venues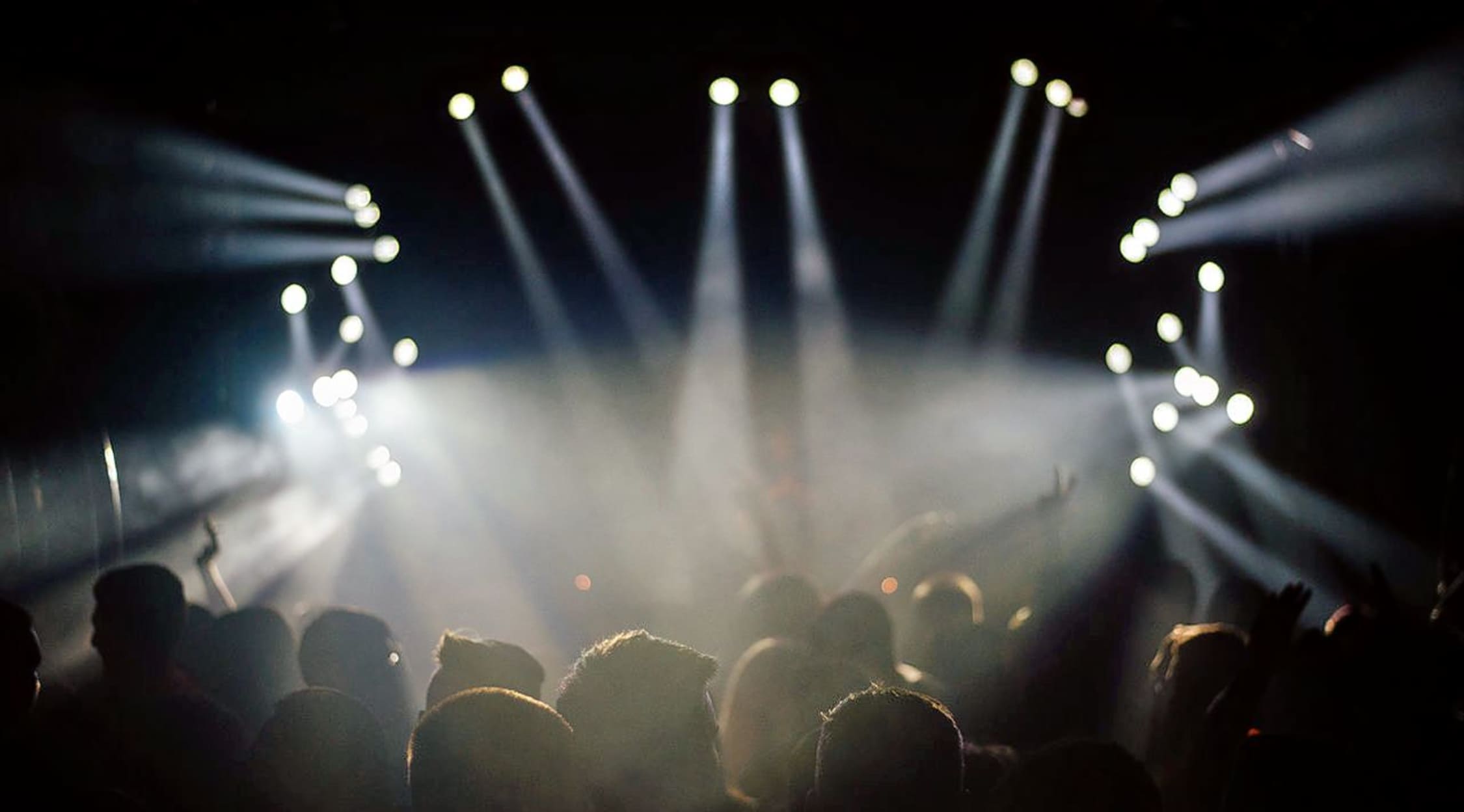 Stocksy
The Klezmatics Tickets
The Klezmatics tour dates
The Klezmatics are a completely unique musical experience. The group has been playing for over 30 years, giving them plenty of time to season their style and achieve a level of fame not usually seen by eclectic world-music groups. The Klezmatics tour dates offer attendees the opportunity to get a glimpse of the musical past with modern elements.
Their music is upbeat, inspirational and educational, with songs in multiple languages, including English, Yiddish, Bavarian and even Aramaic. While some tunes sound exactly like grandfather's klezmer, others are more like folk anthems for the modern music lover, with traditional klezmer elements, of course.
The Klezmatics' background
The music group formed in 1986 in The East Village of New York City, meeting after responding to an ad for klezmer musicians in the paper. From the beginning, band members agreed they would only sing meaningful songs that they believed in, leading to topics ranging from left-leaning political messages to Judaism-inspired spirituals, with a few love songs sprinkled in.
The goal of the musical group is to help the Eastern European Jewish diaspora connect with their roots. Throughout their long career, they have worked with Jewish icons like violinist and conductor Itzhak Perlman, singer Chava Alberstein, and poet Allen Ginsberg.
The Klezmatics' biggest concert
For both their 20th anniversary in 2006 and their 30th in 2016, The Klezmatics held a celebratory concert at The Town Hall in New York City. Their documentary, titled The Klezmatics: On Holy Ground, features portions of the 20th anniversary concert.
Since 2003, The Klezmatics have performed with major international symphonies, making for unforgettable creative collaborations. They have worked with the Danubia Symphony Orchestra of Budapest and Germany's Jenaer Philharmonie.
The Klezmatics' members
The lineup of this iconic klezmer band has changed over the years, but it still has three out of six original members. Lorin Sklamberg, lead vocalist and accordion, guitar and piano player, has been playing klezmer music since he was 15 years old. Frank London performs on keyboards, vocals and trumpet. Paul Morissett is on bass, sings and plays the tsimbl, which is a stringed klezmer instrument played with a hammer.
Newer members include Matt Darriau playing saxophone, clarinet and kaval, an Armenian wind instrument, and Lisa Gutkin on vocals and violin.
The Klezmatics' albums
The band has released a number of interesting albums. Many of them follow the klezmer theme of the group, but a few offer something completely different. Their 2006 album Wonder Wheel features songs with lyrics by famous folk music figure Woodie Guthrie. The album, which won a Grammy Award for Best Contemporary Album, has more American folk-style tunes than world music.
Similar to The Klezmatics
For fans who are interested in The Klezmatics tickets, the Metropolitan Klezmer Quartet is another delightful cultural treat. Klezmerson is a fun band combining klezmer with Mexican music.
Back to Top