We didn't find any Events nearby, but here's what's happening in other cities.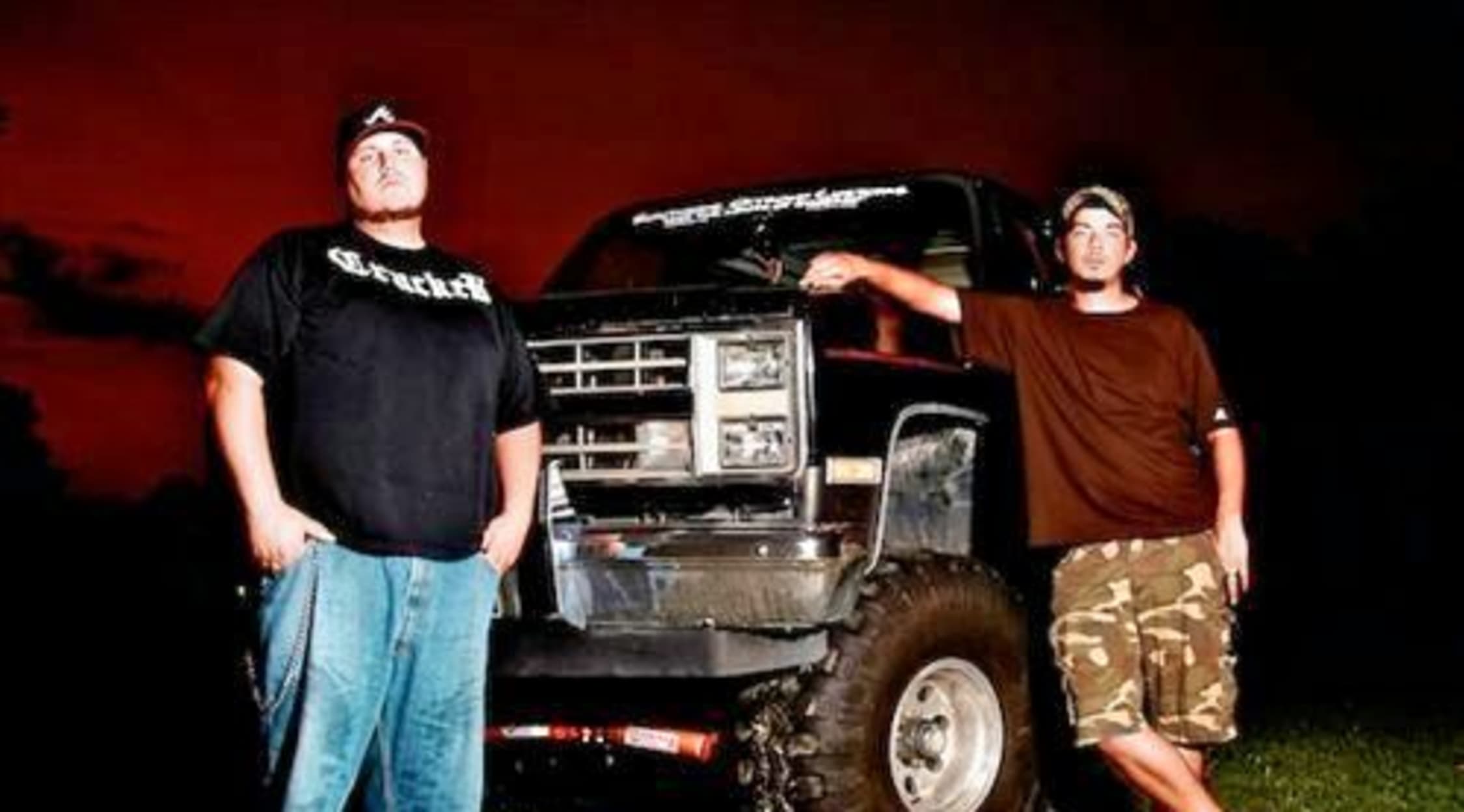 Rovi
The Lacs Tickets
The LACS Concert Schedule
You might think that rap and country music are two of the most different music genres out there, but the LACS blend the two together with such finesse and creativity that you won't be able to resist their self-proclaimed "hick-hop" tunes! The LACS are a country rap duo comprised of Brian "Rooster" King and Clay "Uncle Snap" Sharpe. These two artists have been bringing their unique flare to the music world since the early 2000s, and now you just might have the opportunity to see them in concert, and this is something that you definitely don't want to miss! No matter which genre of music is your favorite, you won't be able to deny that the LACS are some of the most fun artists out there!
The LACS have a handful of shows scheduled for 2015, and you definitely shouldn't miss them! This country rap duo will be bringing their red-hot hick hop tracks to stages in Fort Lauderdale, Wichita, Pittsburgh, and Flint. Because the LACS have amassed a wildly devoted fan base over the years, you can bet that these shows will be packed to the brim with eager country rap lovers. To secure your spot in the audience at an upcoming LACS show, you definitely should act fast! Head to StubHub as soon as possible to secure your tickets to an upcoming LACS show, and make sure to sign up for event alerts so that you will be notified when the LACS schedule another concert in your area! Get ready for some mind-blowing country rap and snag your LACS tickets on StubHub today!
The LACS Background
Hailing from a small town in South Georgia, Brian King and Clay Sharpe have pushed the boundaries of country music, infusing hip hop and rap into their unique country sound. They consider themselves outlaw country artists, as they don't quite fit into the formal structures of the country music genre, yet they certainly don't fit into the hip hop world. Instead, the LACS have created a genre for themselves, and nobody does it better! Both King and Sharpe have done everything they could to keep their music dreams alive and hopeful, which is why both have taken up a series of odd jobs over the years. As their momentum continues to increase, the LACS are hopeful that their future involves just music and no more electrician or plumbing work. It already seems like they are going to be an unstoppable force in the music world, however, as their 2012 album scored a spot on the Billboard chart and fans can't get enough of their wild country rap hits!
There are few groups in music that are more unique than the LACS. This country rap duo is breaking all of the rules of country music, and the world couldn't be more excited. By blending rap and country music, the LACS have set themselves apart from the pack and have garnered a new subset of fans that can't wait to see them perform live! You too could snag the opportunity to see the LACS in action, and you certainly don't want to miss out! Come see this one-of-a-kind country rap act in concert by relying on StubHub to score your tickets. In just a few quick minutes, you could have your LACS concert tickets thanks to StubHub! So don't waste another moment—check out StubHub today!
Greatest Hits
The LACS have released seven albums: Midas Well Get Drunk (2002), South on Fire (2002), Lacology (2006), Country Boy's Paradise (2011), 190 Proof (2012), Keep It Redneck (2013), and Nothing In Particular (2014). Their past four albums have scored spots on the US country charts, and three have charted high on the Billboard mainstream chart. Some of the LACS' most popular hits include country rap favorites like "Kickin' Up Mud", "Country Road", "Shake It", "Shindig", "Wylin", "Keep It Redneck", and "Smoke Stack". The LACS have collaborated with artists like Colt Ford, Big & Rich, and Bubba Sparxx, and they are certainly one of the most formidable new acts in the country music world!
Don't miss out on your opportunity to see the LACS in action—head to StubHub today to secure your tickets!
Trivia
LACS is an acronym for "Loud A** Crackers".
The Experience
Come see a show unlike any other! The LACS have been hailed as one of the most unique new acts on the country music scene, as their fusion of rap and country music is utterly irresistible and incredibly fresh. Don't miss out on this incredible experience and make your way to StubHub, where you can find in-demand tickets to the hottest concerts of the year! Don't let this opportunity pass you by and attend the country rap show of the year – check out StubHub's ticket selection before it's too late and the shows are all sold out!
Back to Top