We didn't find any Events nearby, but here's what's happening in other cities.
2 Events within 150 miles from you
The Milk Carton Kids tour venues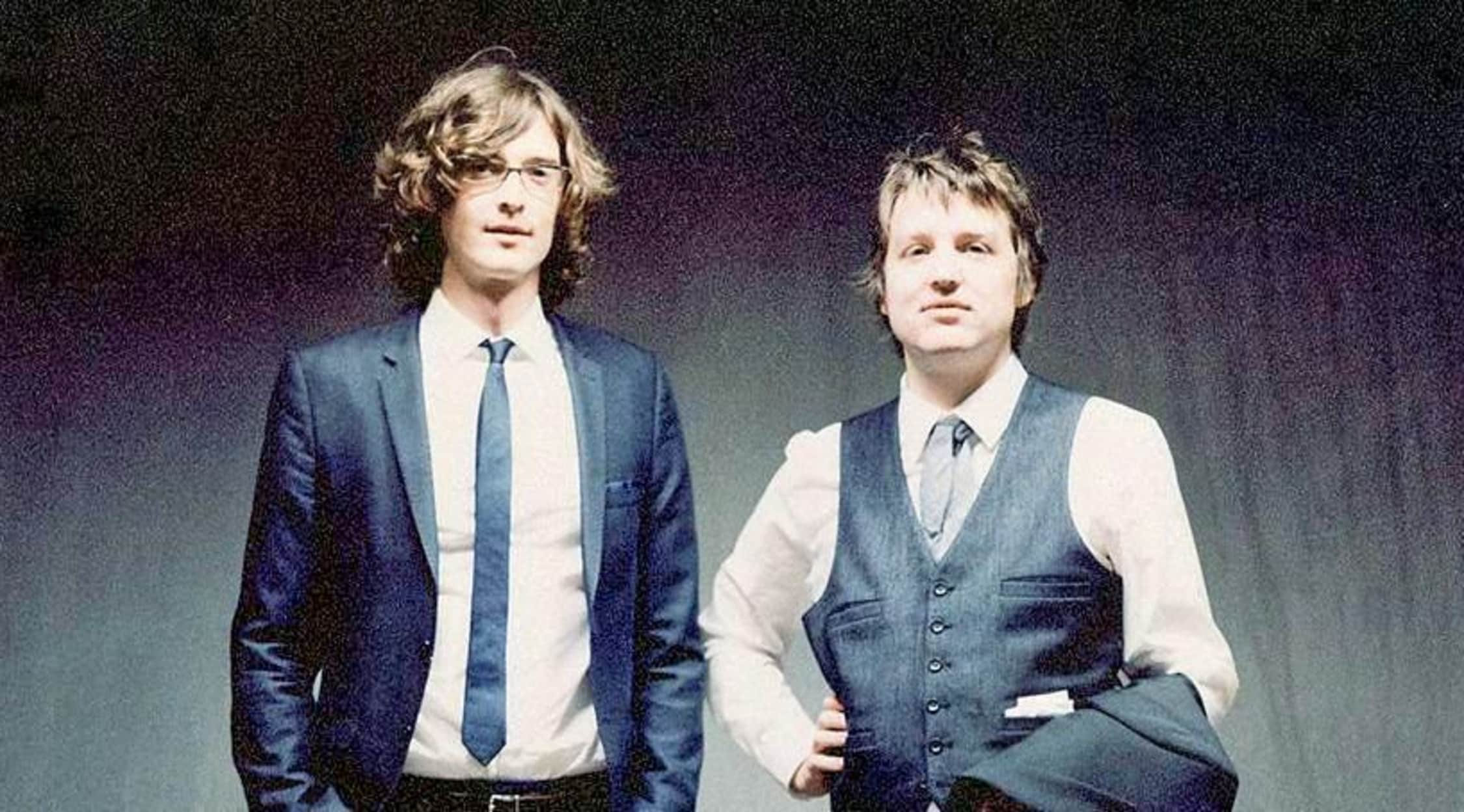 Rovi
The Milk Carton Kids Tickets
The Milk Carton Kids Schedule
The Milk Carton Kids are a duo from Los Angeles and are spreading their dreamy folk rock hits across North America on its current tour. This band has an impressive catalog of music that it is eagerly sharing with fans on stages across North America. During the present tour, The Milk Carton Kids will be playing shows in the following venues: Emos in Austin, Texas; Queen Elizabeth Theater in Toronto, Ontario; The Ark in Ann Arbor, Michigan; Fourth Presbyterian Church in Chicago, Illinois; Fitzgerald Theater in St. Paul, Minnesota; Barrymore Theatre in Madison, Wisconsin; The Sheldon Concert Hall and Art Galleries in St. Louis, Missouri; Tennessee Performing Arts Center James Polk Theater in Nashville, Tennessee; Symphony Hall in Atlanta, Georgia; Diana Wortham Theatre in Asheville, North Carolina; Palace of Fine Arts in San Francisco, California; Uptown Theatre in Napa, California; and many more. There is ample opportunity to see The Milk Carton Kids, so get your tickets to see them perform at a venue near you. This band is quite the find so get the tickets soon before they sell out.
About The Milk Carton Kids
The Milk Carton Kids started their musical journey in Los Angeles. Joey Ryan and Kenneth Pattengale formed the band with the intention of keeping it a folk duo in 2011. Both of the musicians had already started solo careers, but elected to put them on hold to collaborate with one another. The music is roots based in its songwriting and the twosome has created a level of complexity with their acoustic guitars, balanced with the harmonization of vocals. The Milk Carton Kids never skipped a beat, after forming a band. The folk outfit quickly released an album, Retrospect, in March 2011. Not long after in March 2011, the band released the full-length album, Prologue. Milk Carton Kids also toured extensively. Interestingly, they played as an opening act and supported Joe Purdy on stage during a tour prior to headlining their own.
The band has received comparisons to the work of Everly Brothers, and Simon & Garfunkel, but The Milk Carton Kids have definitely took on the Americana vibe and promoted it. The band had a stint on the Mountain Stage of NPR's roots rock show. Afterwards, the band toured with a number of other folk bands. Such acts included the Lumineers and Old Crow Medicine Show. Then, the Milk Carton Kids released its second album, The Ash & Clay, on ANTI-label in 2013.
The Milk Carton Kids Hits
The sophomore album was a huge hit and has brought the Milk Cartoon Kids an incredible amount of recognition. It remained on the Top Heatseekers chart in the number three spot for two years. It also made its way to the top of the charts for Hard Rock Albums and Top Independent Albums. It was clear that the Milk Carton Kids are onto something. The album contained relatively simple tracks that had Simon & Garfunkel vocals mixed in with east coast folk vibes. Accordingly, the twosome provides an amusing performance with amusing banter on stage. The songs cover politics, love, loss and even religion. Some notable songs include: "The Ash & the Clay," "Honey Honey," "Years Gone By," "On the Mend" and "Snake Eyes."
The Milk Carton Kids Trivia
It has been a growing trend among musicians to start releases albums for free. That is also that case for Milk Carton Kid's, as the band released Retrospect and Prologue without payment on its website. It has certainly helped to spread the Milk Carton Kid's music far and wide.
The Milk Carton Kids Concert Experience
The Milk Carton Kids will be performing on a stage at a venue near you soon. Make sure you have your tickets ready to go and are ready to dance to the folk rock tunes that are reminiscent of times long gone. The Milk Carton Kids remind fans of what was lost until they hit the music scene. The band is certainly a great act to see live, as they are known for an entertaining performance that will have you laughing. The Milk Carton Kids work well together and that is clear by the fun and entertaining banter that they share with the audience. According to Joey Ryan in Interview Magazine, "I think we've become more like family, after spending the last two years rarely more than several feet away from each other. We write songs together, we perform together, we run a business together. We have basically a functioning record label together. I'm married, but I spend a lot less time with my wife than I do with Kenneth." The twosome clearly have a synergistic relationship that can really get a crowd going during its performance. Get your tickets now to have an enjoyable night with The Milk Carton Kids.
Back to Top