There aren't any Events on the horizon right now.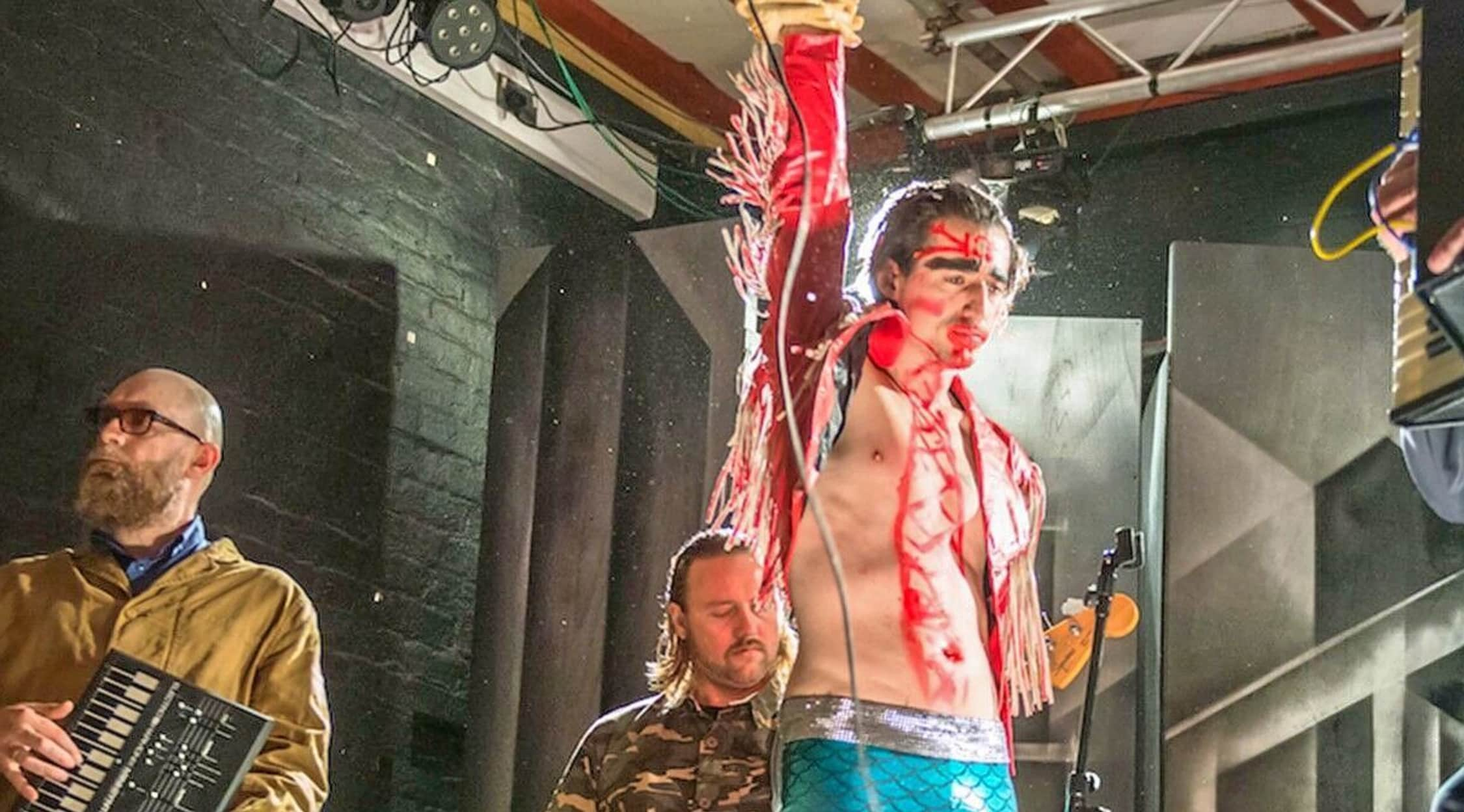 Rovi
The Moonlandingz Tickets
An experimental rock band from South Yorkshire, The Moonlandingz is a four-piece that is made up of two pairs of performers. The first pair consists of Adrian Flanagan and Dean Honer, who are also members of the Eccentronic Research Council. The other two are Saul Adamczewski and Lias Kaci Saoudi, who also play as Fat White Family, a post-punk rock outfit from South London. Honer and Flanagan began working on an offshoot project while they were making plans for their fourth studio album with the Eccentronic Research Council, a work named Johnny Rocket, Narcissist & Music Machine... I'm Your Biggest Fan. Saoudi and Adamczewski were recruited to make the virtual band more of a reality and to bring their respective singing and guitar playing skills to the project. By the middle of 2015, the band decided to run with the 'Johnny Rocket' idea, a performance role that Saoudi has taken to with aplomb.
The Moonlandingz' career milestones
In the year of formation, a four-track mini-album was released by The Moonlandingz on the Without Consent label. This self-titled work included experimental tracks such as "Lay Yer Head Down In the Road" and "Sweet Saturn Mine". Only after it came out did the four members start taking on gigs as The Moonlandingz began to take on a life of its own. With a string of one-off concerts turning the group into a tight rock outfit, the band began work on their second release.
By 2016, The Moonlandingz were ready to unleash their latest EP on the world. Entitled Blak Hanz, it featured a radio-friendly title track of the same name, and three other works, including the upbeat and jangly "Drop it Fauntleroy".
A full-length studio album would not appear until the following year. This work, like Blak Hanz, was released on the band's new label, Transgressive Records. Interplanetary Class Classics included the single "The Strangle of Anna" and contained no less than 10 original tracks, plus the inclusion of "Sweet Saturn Mine" from their first release. Standout tracks included the atmospheric and short "Theme for Valhalla Dale", which some music critics noticed owed something to the film scores of John Barry and Ennio Morricone. "This Cities Undone" is the album's final track and uses a breakbeat groove and lots of samples to create a fully-fledged soundscape.
The band signed a deal with Chimera Records to release their album in the United States. Sean Lennon, the son of the famous Beatle, was instrumental in much of the album's production and most of it was recorded at his New York studio. The band toured extensively after its release to promote it.
Similar to The Moonlandingz
Look out for dates by Slow Club or Fat White Family at StubHub.
Back to Top
Epic events and incredible deals straight to your inbox.