There aren't any Events on the horizon right now.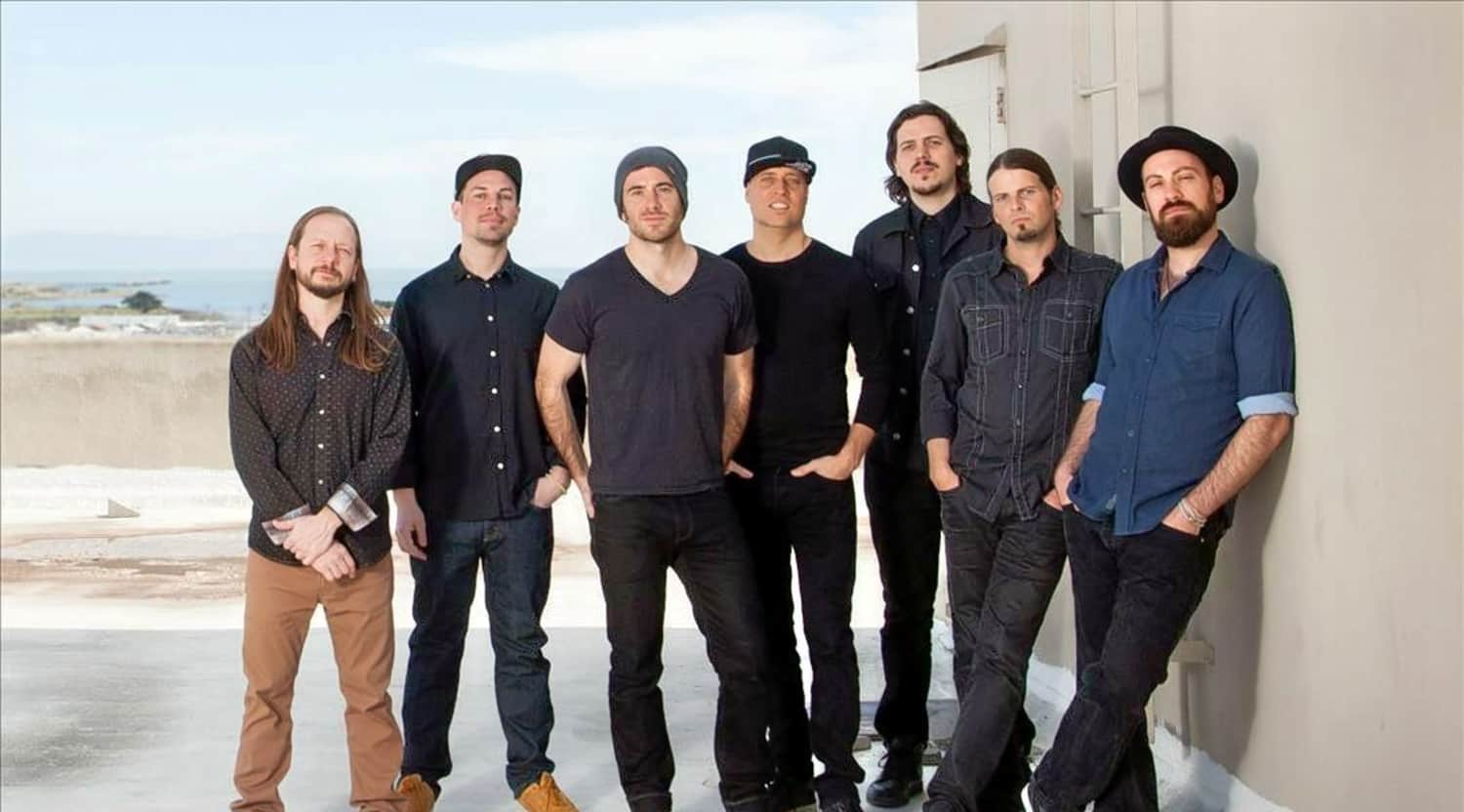 Rovi
The Motet Tickets
The Motet tour dates
Hailing from Denver, Colo., The Motet has been creating their own brand of funk and jazz since 1998. The group that started out as The Dave Watts Motet (named for drummer Dave Watts) has featured a rotating cast of musicians. And even when they're not touring, fans can still get their hands on The Motet tickets at least once a year when the band plays its annual Halloween concert.
The Motet background
The Motet was originally a music collective whose only constant was Dave Watts. Following the release of their first album, 1999's Breathe, the ever-changing lineup was abandoned in favor of a semi-permanent sextet.
Although Breathe was self-released, the band was picked up by aNOnym reCOrds and released their sophomore outing, Play, in 2001. The band had already began playing their annual Halloween shows by this time, and each year they focused on playing the music of a single artist that they admired. In 2002, The Motet covered Stevie Wonder music even as they were releasing their third full-length album, Live.
The Motet has released seven albums, taking fans on a true musical journey. On Dig Deep (2009), for instance, the band covered Fela Kuti songs and showcased their mastery of Afro-beat music. In 2016, they put out Totem.
Through their entire career, The Motet has maintained heavy control over their music. In fact, only Play and Music for Life (2004) were released under record labels. All other albums were self-released.
The Motet personal life
The Motet tour has occasionally been about more than just the music. In May 2016, for instance, the band played VA Beach Funk Out to help raise money for a nonprofit focused on funding music education. Only a year earlier, they played a completely free concert in their home state of Colorado to raise money for a camp for deaf youth.
Similar to The Motet
Fans of The Motet might also enjoy The String Cheese Incident or the Kyle Hollingsworth Band.
Back to Top
Epic events and incredible deals straight to your inbox.