THE MUSIC OF MERLE HAGGARD
There aren't any Events on the horizon right now.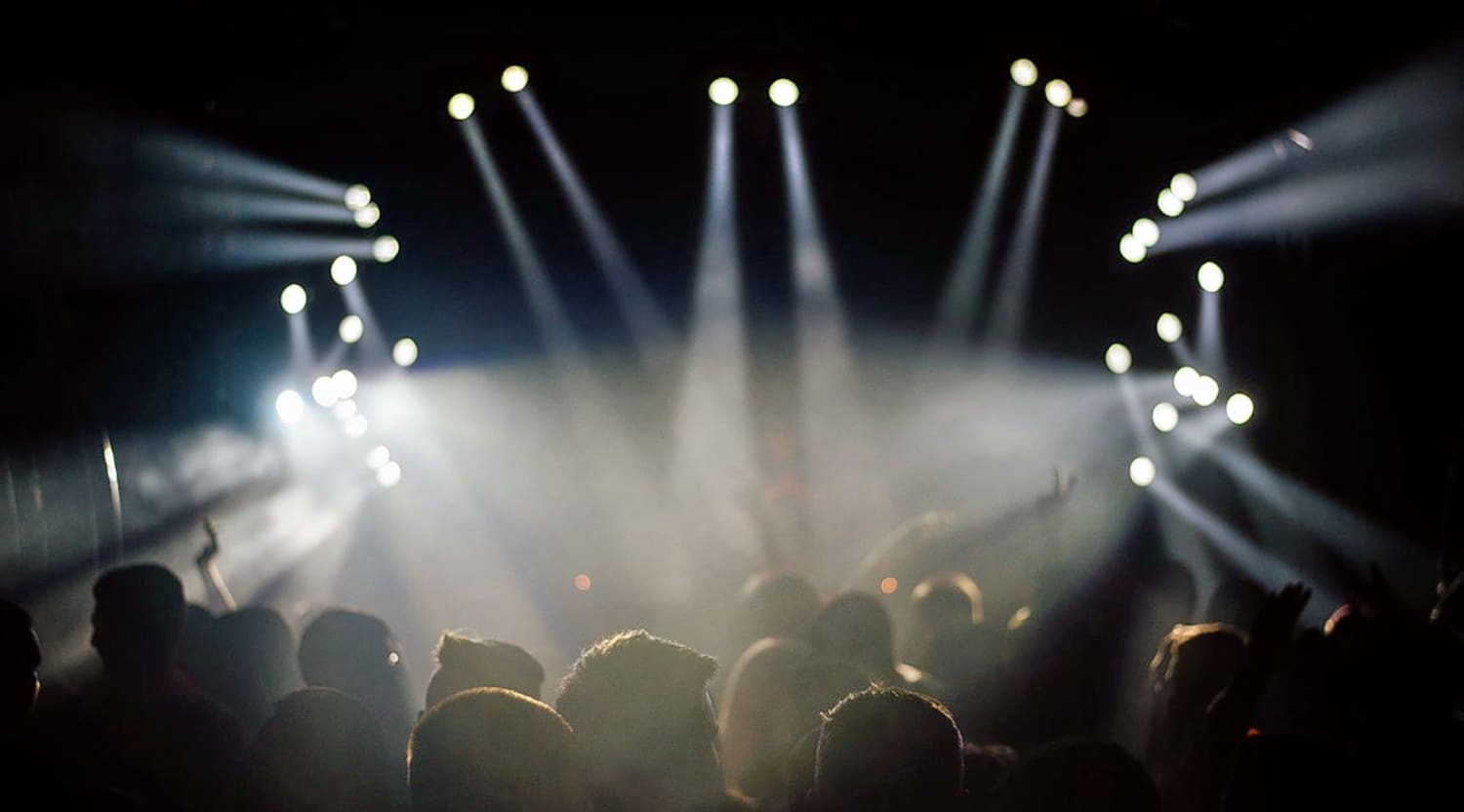 Stocksy
The Music of Merle Haggard Tickets
The Music of Merle Haggard Tickets
Sing Me Back Home: The Music of Merle Haggard was a tribute concert held on April 6, 2017, in honor of the passing of the iconic country star one year earlier. It was held at Nashville's Bridgestone Arena. The show featured a number of performers from country music and a number of other genres. The stars included music from country legends such as Willie Nelson, Ben Haggard, Bobby Bare, Hank Williams Jr. and Loretta Lynn. Other performers included John Mellencamp, Kenny Chesney, Kacey Musgraves, Alison Krauss, Dierks Bentley, Miranda Lambert, The Avett Brothers, Lynyrd Skynyrd, John Anderson, Connie Smith, Ronnie Dunn, Jamey Johnson, Warren Haynes and Lucinda Williams. This all-star cast of performers treated the audience to the music that was the life and legacy of Merle Haggard.
About Merle Haggard
Merle Haggard was a songwriter, country singer, fiddler and guitarist. He was born April 6, 1937, in Oildale, Calif., during the Great Depression. He experienced several hardships during his early life that influenced his music in later years. After being released from San Quentin State Prison in 1960, he decided to turn his life around and launched a successful music career that would span over six decades. From the 1960s to the 1980s, he had 38 No. 1 hits on the US Country Charts. He continued to produce albums into the 2000s. Haggard's songs reflected a love of middle American values, clean living and good citizenship. Haggard continued to do concerts through 2015 when he became too ill. After several bouts with double pneumonia, he passed away on April 6, 2016.
Where can I buy The Music of Merle Haggard tickets?
At present, no further The Music of Merle Haggard events are planned. However, you may enjoy other country-western performers such as Chase Rice or Garth Brooks, so get you tickets at StubHub for these and other great performances.
What was Merle Haggard's first album?
Merle Haggard's first album was Strangers released in 1965 by Capitol Records. Popular songs on that album included "Sam Hill," and "I'm Gonna Break Every Heart." Other songs included "Please Mr. D.J.," "Sing A Sad Song," "Walking The Floor Over You" and "I'd Trade All of My Tomorrows." It took two years to record between 1963 and 1965.
What were some of Merle Haggard's awards?
Merle Haggard had an incredibly long music career, and his awards list is quite long. Some of the highlights of his career include two Grammy wins and 13 Grammy nominations. He received a Lifetime Achievement Award in 2006. He was inducted into the County Music Hall of Fame in 1994 for his influence on country music.  
What made Merle Haggard so special?
Merle Haggard left an indelible mark on country music through his raw, edgy voice and down-to-earth lyrics. His songs appealed to the masses, especially those in small, rural areas. He expressed pains that many of his fans could identify within their lives, too. In doing so, he captured a part of American history that many would never know about if it were not for his music.  
What was Merle Haggard's best-performing song?
Merle Haggard's best performing song of his career was "Mama Tried," which was released in 1968. It was a tribute to his mother that reflected his own story that led to his stint in prison.  
Which artists are similar to Merle Haggard?
If you're looking for concerts to attend that are similar to Merle Haggard's style of music, check out Waylon Jennings, George Jones, Hank Williams Jr. and David Allan Coe. You can get tickets to all of these artists at StubHub, so keep checking back for new concert dates and the best event tickets.
Back to Top
Epic events and incredible deals straight to your inbox.