We didn't find any Events nearby, but here's what's happening in other cities.
The Neighbourhood tour venues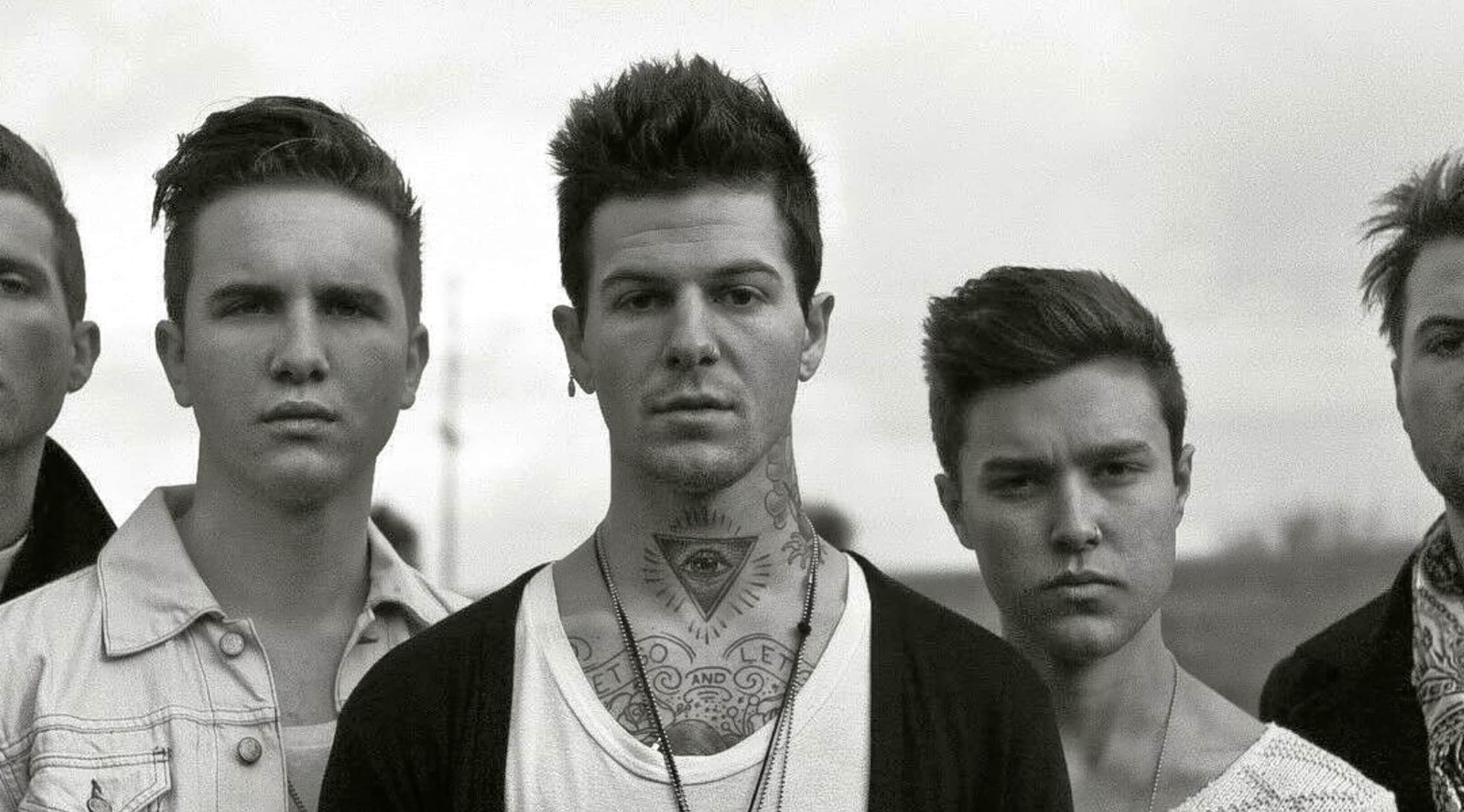 Rovi
The Neighbourhood Tickets
The Neighbourhood Tickets
The Neighbourhood, also known as The NBHD, formed in 2011 in the heart of Los Angeles, Calif. Its musical style is an eclectic combination of fast and often upbeat rhythms with emotionally charged lyrics. Genre-wise, the Neighbourhood falls somewhere between pop rock and alternative rock and has also been described as indie pop. It's an act that is accessible and enjoyable to most listeners. Its music creates an unbeatable soundtrack for summer drives and warm nights, so don't miss out on a chance to catch The Neighborhood on a concert tour.
Taking the Tour Circuit by Storm
Shortly after its formation, The Neighbourhood put out a number of singles that landed the band spots at festivals such as Coachella. From there, it released its debut album, I Love You., in 2013 and took the United States tour circuit by storm, appearing with big-name acts such as Imagine Dragons. The Neighbourhood released its sophomore album, Wiped Out!, two years later, in spite of a full tour schedule. Since 2011, the band has put out three full-length albums and continually ranked in the alternative charts in the United States as well as worldwide. The Neighbourhood currently comprises lead vocalist Jesse Rutherford, Zachary Abels, who plays the lead and rhythm guitar and also provides backing vocals, Jeremiah Freedman on rhythm guitar, Michael Margott on bass guitar and Brandon Fried, who replaced Bryan "Oliver" Sammis, on drums.
Where can I buy The Neighbourhood tickets?
You can find the best tickets for The Neighbourhood at StubHub. As the world's largest online marketplace for all your ticketing needs, StubHub guarantees the tickets you are purchasing are genuine and fairly priced.
What are some must-listen-to albums by The Neighbourhood?
Released in 2013, I Love You., The Neighbourhood's debut album is certainly one of the band's most referenced records. While it wasn't met with critical acclaim from the get-go, it did garner a large fan following for the band due to hits such as "Afraid" and "Sweater Weather." It debuted at No. 39 and eventually peaked at No. 25 on the US Billboard 200, and it was certified gold, which serves as a testimony to how magnetic the album was for listeners. Though the band has released two more albums, I Love You. remains a cult classic among fans and is one you want to be familiar with if you plan to attend a live performance.
What are some songs The Neighbourhood performs live?
The Neighbourhood has an extensive collection of songs and tends to play as many as possible at its shows. The most common ones are "How," "Dust," "Afraid," "You Get Me So High," "24/7," "Prey," "Paradise," "Daddy Issues," "Void," "Blue," "Livin' in a Dream," "Sadderdaze," "Scary Love," "Wires," "Warm" and, of course, "Sweater Weather."
What sort of experience can I expect at The Neighbourhood concerts?
The Neighbourhood puts on a well-orchestrated and coordinated show. Each member of the band utilizes his portion of the stage thoroughly, and the musicians have been known to interact with one another throughout the show, laughing as they play for their fans. In addition to bantering with one another during songs, band members sometimes get the crowd involved. The light show is timed perfectly with the songs, and the band's momentum never seems to falter. Expect a night of fun and dancing when The Neighbourhood is in concert.
What type of artists does The Neighbourhood perform with?
The Neighbourhood tours with indie rock performers as well as with popular pop artists, highlighting how diverse its fan base is. The band has also appeared at festivals like Lollapalooza and Coachella.
Which artists are similar to The Neighbourhood?
The Neighbourhood is an edgier pop band that crosses into indie rock territory on occasion. Fans might enjoy artists who put out similar music, like Twenty One Pilots, The 1975 and Imagine Dragons.
Back to Top
Epic events and incredible deals straight to your inbox.