We didn't find any Events nearby, but here's what's happening in other cities.
The Nekromantix tour venues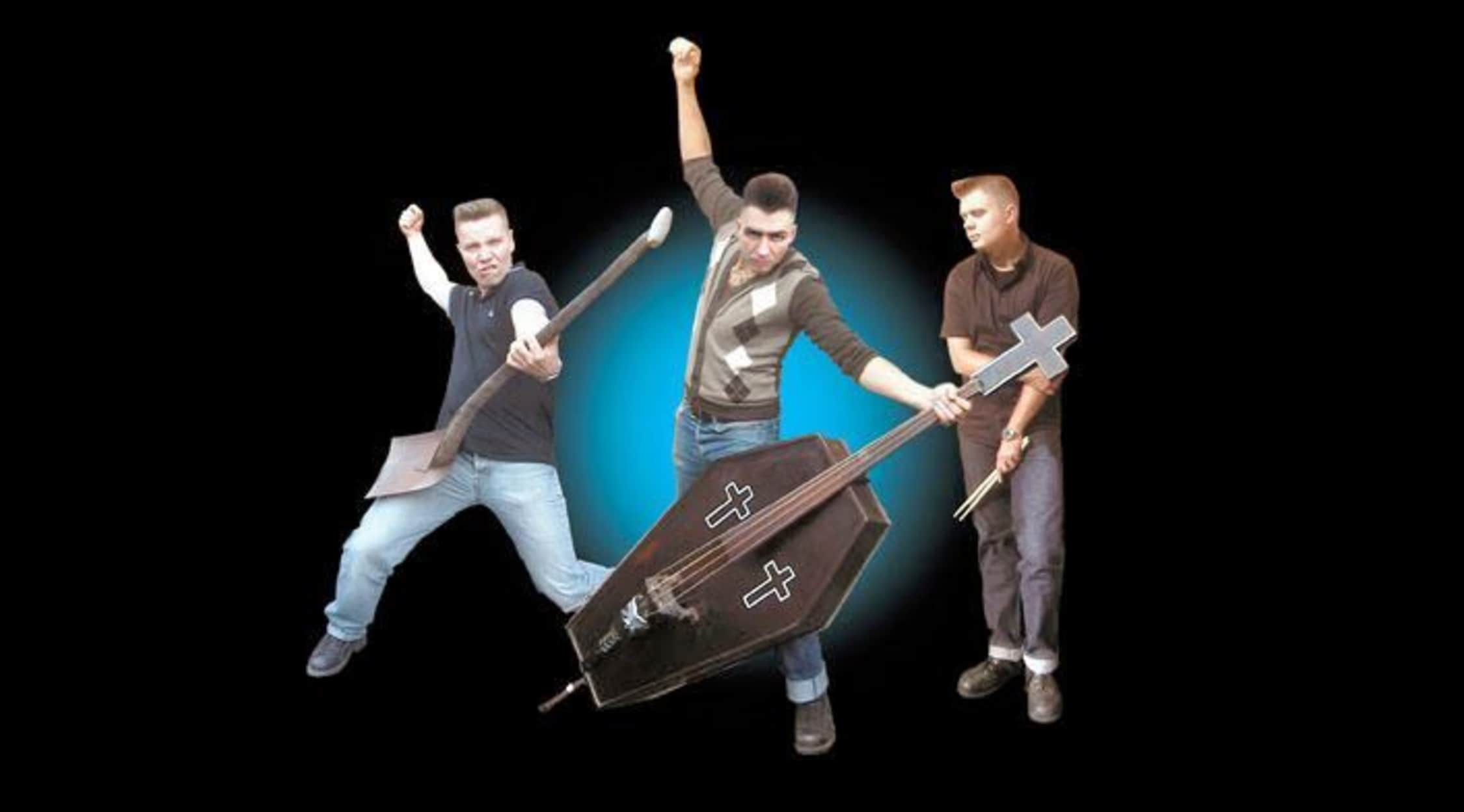 Rovi
The Nekromantix Tickets
2014 Schedule
One of the most electrifying psychobilly bands on the scene could be taking their magnificent sound and awe-inspiring psychobilly grooves to a stage near you soon! Your chance to experience the exhilarating psychobilly group The Nekromantix is just one click away! StubHub has the latest concert information on this glittering psychobilly band, in addition to the tickets you need to check out their spellbinding beats and irresistible sound. Tickets to see this magical psychobilly group are sure to sell out very quickly, so score yours early as these amazing artists embark on a tour around the country!
In 2014, the guys will be headed to West Hollywood, CA, and a slew of other cities. Be sure to visit StubHub to see if one of their concert dates works for you. Make sure you snag your tickets while there's still some on sale!
As soon as you come across a gig to attend, your best bet is to act as quickly as possible to score your seats. When you're buying tickets to see this red-hot psychobilly group, you're sure to have competition with lots of other fans looking to secure some tickets, so now's your opportunity to reserve a pair of tickets before time runs out. So don't wait another minute—snap up your tickets with just one click of a mouse!
Spending an evening out at a live gig like this one is the experience of a lifetime. Whether it's a psychobilly concert or a live comedy performance, not too many things can compete with a thrilling night of entertainment. Live shows like this one have wowed audiences for years, and tickets don't last very long. It's a truly stellar experience you definitely don't want to pass up. Luckily, it's never been easier to snap up a pair of tickets. It only takes one click of a mouse! Plus, you'll want to make sure you're informed about the most competitive prices, so you can score a bargain to witness a scintillating show like this one. Also, when you don't want to pay full price, StubHub features several of the greatest deals out there. As soon as you pick a tour date and price that works for you, go right ahead and snatch up a pair of tickets. Go ahead—now's the best time!
Live Show Experience
If you're ready for some awesome psychobilly power, you'll want to check out this majestic group on a big stage in front of you! This irresistible band is bringing their infectious tunes and electric psychobilly vibes to a city near you. Psychobilly aficionados are flocking from towns all around the country to witness this magnificent group work their magic on a big stage. Not too many things can beat seeing a fascinating psychobilly band perform some catchy tunes in a live setting. Don't miss a chance to see this exhilarating group perform their hit songs on a big stage before your very eyes. Head right over to StubHub, because tickets to witness a wildly talented group like this one won't last very long. Snatch up a pair of tickets today!
Not too many things can beat the most competitive prices for the best seats, which is exactly what StubHub features. It's an outlet where you can buy and sell tickets with just a couple of clicks. Nothing could be more convenient. StubHub is the place to go when you're looking to score the greatest seats on sale to the stellar live gig of your choice. All you have to do is name the artist and StubHub has tickets available, and unbeatably priced ones at that. Make sure you set up an alert so you can get a slew of updates about tour info for your favorite artist. Choosing a show to attend is the only difficult part! StubHub has your tickets to see this dazzling band available this very minute, so you don't want to wait too long—make sure you score yours as early as you possibly can, because tickets are a top commodity to see this fantastic band. You're better off snagging your tickets as fast as possible, so that you won't miss out on all the fun-filled excitement. So don't delay another minute longer. Take some of your friends along and get ready for a truly awesome night out.Click right over to StubHub to get your hands on the best seats you can find. There's no time like now! Hurry, before it's too late and they're all sold out!
Trivia
Frontman Kim Nekroman has been the only constant member of the group over the years.
About
This Danish psychobilly band was founded in 1989 in Copenhagen, Denmark. The Nekromantix has become well-known over the years for their unique songs, laced with themes of monsters and horror situations.
Breakthrough
The group's 2007 album Life Is a Grave & I Dig It! rose to number 21 on the US Top Heatseekers chart.
Back to Top