There aren't any Events on the horizon right now.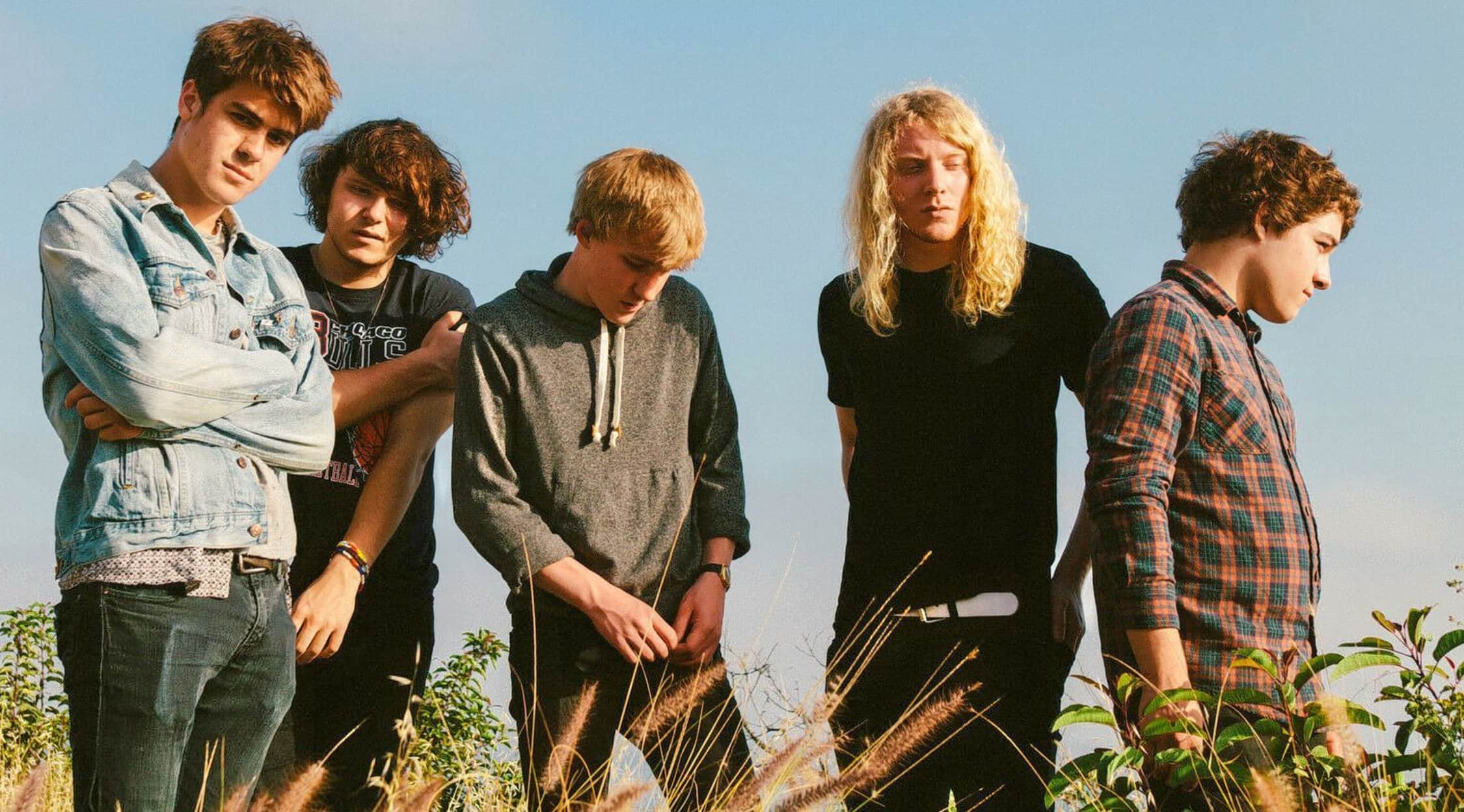 Rovi
The Orwells Tickets
The Orwells Schedule
Henry Brinner, Grant Brinner, Matt O'Keefe, Dominic Corso, Mario Cuomo, and Richard "Richie" Brew are the garage rock band, The Orwells. Hailing from Chicago suburb, Elmhurst, The Orwells introduced themselves to the world with their first album, Remember When (2012). These days it doesn't take long for The Orwells to fill their dance card. Some highlights of their career include appearances on Later... with Jools Holland and the Late Show with David Letterman. They've also toured as the opener for the critically acclaimed Arctic Monkeys.
To catch this phenomenal act on stage, you need to secure your tickets now for their upcoming performance at The Echo in Los Angeles, California. To stay on top of all of The Orwells' shows, sign up for StubHub's event updates. It's fast, easy and convenient!
The Orwells Background
The members of The Orwells have all had a close-knit relationship for years. In fact, more than half of them are related. The group is comprised of Grant and Henry Brinner, twin brothers, as well as Mario Cuomo and Dominic Corso, who are cousins. Richie Brew and Matt O'Keefe round out the lineup. It was Justin Gage, Aquarium Drunkard blogger, who pulled back the curtain on The Orwells and put them on the Autumn Tone label. With most of them still juniors in high school, they earned their diplomas early so they could embark on their musical journey. Cuomo explained, "Well, I'm a grade above the rest of the band so when I was a senior they were juniors and I dropped out around halfway through because I was pretty sure the band thing was going to work out. I waited a half a year for them to graduate or it probably was longer than that. At our school, you can graduate early if you have a certain amount of credits by a certain amount of time so I guess they all met the standard and talked to their counselors to get the OK. As soon as they graduated early we went on tour."
The group went from obscurity to one of the most pot-stirring bands on the scene. They were named as "one of the most criminally overlooked artists of 2012" and their tune, "Who Needs You" was highlighted on All Songs Considered, of NPR. They additionally made their way to Later... with Jools Holland as well as the Late Show with David Letterman, where they were a huge hit!
The Orwells currently have a pair of albums circulating, which include Remember When and their latest, Disgraceland.
The Orwells Albums
The Orwells are credited with the EPs, Other Voices (2013) and Who Needs You (2013). They also have studio albums Remember When (2012) and Disgraceland (2014).
The Orwells Trivia
Did you catch The Orwells' legendary performance on Letterman? If not, you missed a good one! The group was so well received by Letterman and Paul Shaffer that they asked for an encore. Since the band didn't respond, the CBS Orchestra improvised and repeated the "Who Needs You" tune again. Shaffer even imitated Cuomo's dance moves on the floor. They say imitation is the biggest form of flattery... well, it looks like The Orwells got a huge compliment!
The Orwells Concert Experience
Certain music isn't meant to be passively absorbed; it is meant to take the listener by storm and encompass them with infectious lyrics and pulsating sounds. The Orwells have made an indelible imprint on the music scene, and they continue to make waves with their music with every concert.
There has never been a better time to head out to an indie rock concert that bursts with energy, fun, contagious beats and is loaded with moments that you'll be talking about with friends long after it's over. We all know there are a variety of ways to get your music in today's day and age, but to see one of your favorite bands perform live on stage gives you a completely different perception and experience! Why miss out on the chance to feel the beats coarse through your veins surrounded by hundreds of other fans who share in your passion for the music?
The Orwells know a thing or two about getting the crowd going. So put down that bag of chips, get off the couch and head out for a night where you can expect The Orwells' music to hypnotize you. The concert experience is nothing short of spectacular, as any fan can confirm, but it's still something that you have to embrace if you want to truly appreciate the music The Orwells have to offer. When a talented group like The Orwells take the stage, the vibe is ever-present, giving you plenty of reasons to click off the big-screen and head out to see it all happen up close and personal as The Orwells look to put on yet another fantastic show for their loyal fan base. Don't wait, and grab The Orwells concert tickets now through StubHub before they're all gone!
Back to Top