There aren't any Events on the horizon right now.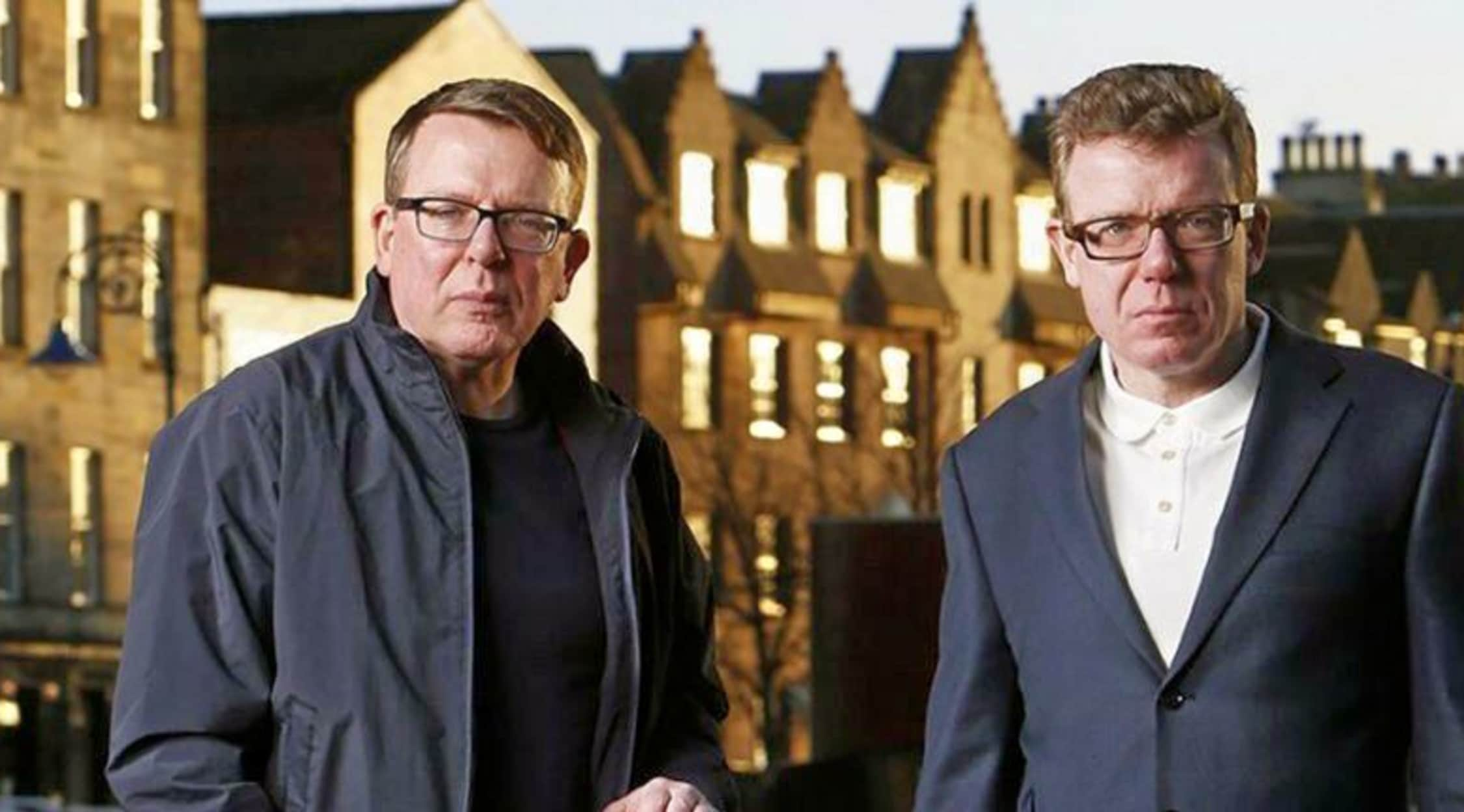 Rovi
The Proclaimers Tickets
The Proclaimers Tickets
With their Scottish accents and unique sound, The Proclaimers launched to stardom almost overnight and continue to produce new albums and tour. The story of twin brothers Craig and Charlie Reid and The Proclaimers began in 1987 with a performance of "Letter from America" and "Throw the 'R' Away" on BBC 4. Within a month they signed with the Chrysalis label and their now legendary career skyrocketed.
Fans around the world recognize the country and rock influence on their second album, Sunshine on the Leith. This album features the famous title track as well as the highly energetic "I'm Gonna Be (500 Miles)." This song became a top 10 college radio hit throughout U.S. colleges in 1989. It returned to wild popularity in 1993 reaching Number 3 on the Billboard Singles Chart after it appeared in the film Benny and Joon. It remains one of their most well-known songs.
The brothers continue to write and produce new albums. In 1994, they released Hit the Highway with its hit song "Let's Get Married." In 2001, they released Persevere featuring an all-star cast of American Musicians. They followed with their "Best of" album (2002), Born Innocent (2003), Restless Soul (2005), Life With You (2007) and Notes & Rhymes (2009). In 2011, they released special editions of their first three albums that included B-sides, live tracks and radio sessions. They continue to cut new albums and recently released Like Comedy (2012) and Let's Hear It For The Dogs (2015).
Despite their early success, the brothers continue to create innovative and fun music that keeps older fans listening and attracts new audiences with every album and every world tour.
Check out the performance schedule for this prolific and iconic band as it tours around the globe. Purchase tickets now while they last and experience the StubHub Advantage FanProtect™ Guarantee. Buy and sell The Proclaimers tickets with 100% confidence.
The Proclaimers Trivia
The movie Shrek features the hit song "I'm On My Way." They appeared in a 2006 episode of Family Guy.
Their music inspired the highly acclaimed, award-winning musical Sunshine on the Leith, a story about two soldiers who return home to Scotland from Afghanistan where family, relationships and life do not offer the smoothest transition but provide a real backdrop for a beautiful love story.
Additional Concerts of Interest
Fans of The Proclaimers may also enjoy live performances by They Might Be Giants and the Bodeans.
Back to Top
Epic events and incredible deals straight to your inbox.