There aren't any Events on the horizon right now.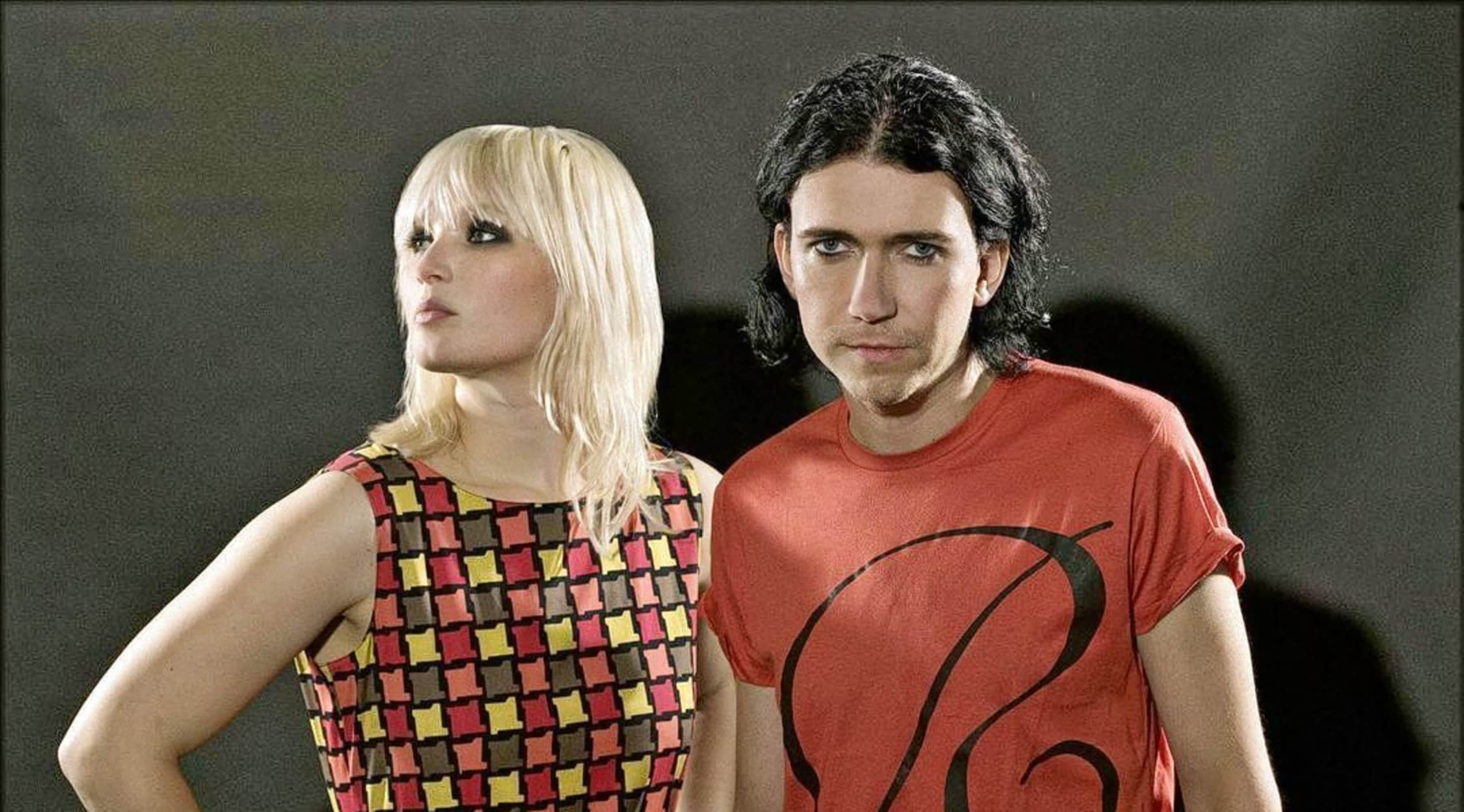 Rovi
The Raveonettes Tickets
The Raveonettes Concert Schedule
Hailing from Copenhagen, this cool indie rock duo has spread their infectious blend of surf rock and noise pop all over the world. Since forming in 2001, The Raveonettes have been performing at top-tier venues everywhere from Scandinavia to California, and now you just might be able to catch this talented indie duo in action. To secure your tickets to an upcoming Raveonettes show, all you have to do is make your way to StubHub as soon as possible, as you could score your Raveonettes tickets in a matter of minutes thanks to StubHub! This means that you will be well on your way to attending one of the most fun indie rock shows of the year!
The Raveonettes have a handful of highly anticipated shows lined up this fall, which is great news for all of you indie rock lovers out there. On December 19th, for example, The Raveonettes will be rocking out on stage at The Casbah in San Diego, where Southern California music lovers are sure to catch one of the best indie shows of the year! So make sure that you are in the audience when the Raveonettes take the stage at a venue near you—sign up for event alerts on StubHub so that you will be notified when this popular indie rock band schedules a show in your neck of the woods. And once The Raveonettes have a show lined up near you, hurry and lock down your tickets on StubHub before they all sell out!
The Raveonettes Background
The Raveonettes are an indie rock duo composed of Sune Rose Wagner and Sharin Foo. Together, this Danish duo has created some incredible indie rock songs over the past decade. With elements of garage rock, surf rock, and noise pop in their sound, The Raveonettes have crafted some wildly catchy and irresistible tracks, and in turn they have become a major force on the global indie music scene. The duo formed in 2001, and for years they spent time performing whenever and wherever they could, and eventually one of these knockout live performances scored them their big break. While performing at the SPOT Festival, The Raveonettes caught the attention of David Fricke, an editor for the Rolling Stone. He wrote up a glowing review about this cool indie rock duo, and before long The Raveonettes were fielding offers from countless major studios. Suddenly, they had become one of the most in-demand acts in the indie rock scene.
Since exploding onto the worldwide rock scene in the mid-2000s, The Raveonettes have been unstoppable. This popular indie duo continues to release some of the most fun and irresistible music in their genre, and thus their live shows are consistently packed with eager fans of all ages and backgrounds. Now, The Raveonettes might be bringing their wildly catchy indie rock tunes to a venue near you, and you can bet that they will put on a spectacular live show. So make sure to join in on the fun and the excitement—grab your Raveonettes concert tickets here on StubHub before it's too late! Don't waste another minute and grab your tickets to one of these in-demand indie rock shows, because The Raveonettes are definitely one band that you won't want to miss seeing in action this year! Check out StubHub's ticket selection today!
Greatest Hits
To date, The Raveonettes have released eight studio albums: Chain Gang of Love (2003), Pretty In Black (2005), Lust Lust Lust (2007), In and Out of Control (2009), Raven in the Grave (2011), Observator (2012), and Pe'ahi (2014). These albums have charted in countries like Denmark, Belgium, France, the Netherlands, Sweden, the UK, and the US. These albums have also spawned some major indie rock hits, such as "Attack of the Ghost Riders," "That Great Love Sound," "Heartbreak Stroll," "Love in a Trashcan," "You Want the Candy," "Last Dance," "Ode to LA," and "The Enemy." Now you might be able to hear these major hits in concert, because The Raveonettes are gearing up for some more knockout shows in the US. Make sure that you and your indie rock-loving friends have your tickets to attend one of these exciting shows—grab your Raveonettes tickets on StubHub today!
Trivia
Raveonettes songs have been featured on soundtracks for films like Whip It, Batman: Arkham City, and Lockout.
The Experience
Come see one of the world's most popular indie rock bands live in concert! There is no doubt that the Raveonettes can put on a stellar live show, which is why so many fans continue to clamor for tickets every time the Raveonettes announce new shows. So don't be caught without your tickets to a Raveonettes show in your neck of the woods—grab your tickets here on StubHub and start counting down the days until the Raveonettes head your way to put on a knockout show!
Back to Top
Epic events and incredible deals straight to your inbox.