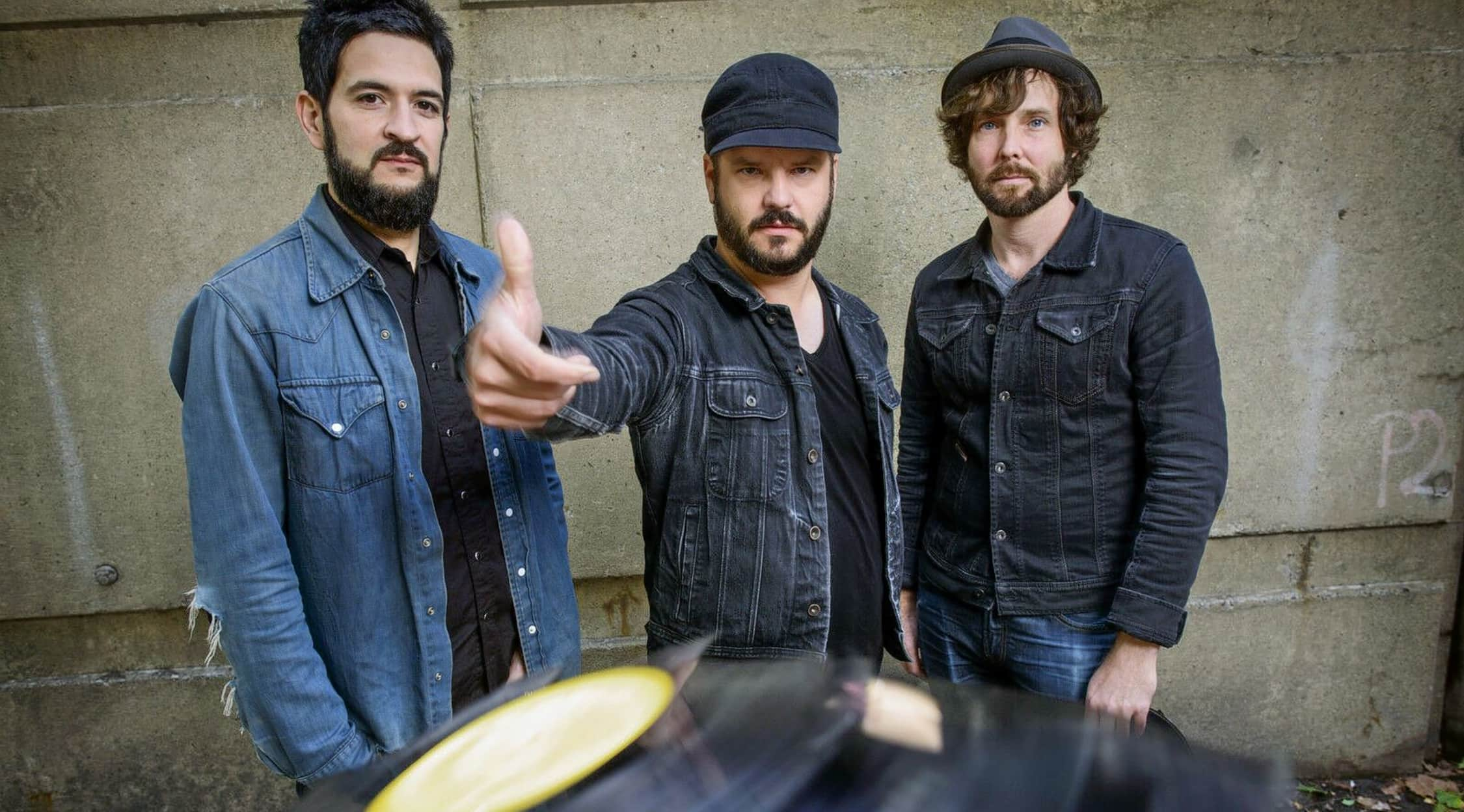 Rovi
The Record Company Tickets
The Record Company Tickets
The Record Company is a three-piece American rock and blues rock band formed in Los Angeles, Calif., in 2011. The band's three members are vocalist and guitarist Chris Vos, bassist and backing vocalist Alex Stiff,and drummer and additional backing vocalist Marc Cazorla. The trio came from humble beginnings, jamming and recording music on a shoestring budget and a cheap setup of old hanging microphones in Stiff's living room. It wasn't until 2016 that the group recorded its debut studio album, Give It Back to You, and this maiden effort earned immediate acclaim, positive reviews from publications like Entertainment Weekly and Rolling Stone and, among other accolades, a No. 17 position on Billboard's Alternative Albums chart. Among The Record Company's distinguishing traits is its frequent use of slide guitar and Chris Vos' gruff and bluesy voice.
Getting Off the Ground
The Record Company's debut album was recorded in Alex Stiff's living room in Los Feliz, Calif., just as all of the group's earlier efforts at songwriting had been. Immediately, the group would draw comparisons to early '50s- and '60s-era rock and roll and blues, generating the same kind of smooth and cool vibe as much of the blues from that period. The band members have repeatedly pointed out their desire to give the bass extreme prominence in their music, saying, "We aim to make the speakers move with our recordings." Give it Back to You produced two singles - "Rita Mae Young" and "Off the Ground" - that reached Nos. 12 and 1 on the Billboard Adult Alternative Songs chart. With a No.1 single under its belt right out of the gate, The Record Company was swiftly becoming a force to be reckoned with. The band members' ambidextrous playing and willingness to experiment with instruments like harmonicas, drobo slides and pianos earned the group attention. Give It Back to You was nominated for a Grammy Award in 2017 and immediately propelled the band into a 41-show tour, 32 of which were sold out, where the group opened for a number of important rock and blues artists. The second album, 2018's All of This Life, cracked into the Billboard 200 at No. 94 and hit No. 9 on Billboard's Alternative Albums chart. The album's first single, "Life to Fix," hit No. 1 on the Billboard Adult Alternative Songs chart.
Where can I buy The Record Company tickets?
StubHub offers you great deals on The Record Company tickets. Shop via your desktop or mobile device to take advantage of the FanProtect guarantee.
What are some of The Record Company's musical influences?
The Record Company has been influenced by blues artists like John Lee Hooker, B.B. King and Buddy Guy, classic rock and roll bands like the Rolling Stones and punk bands like The Stooges.
What are some of the events and venues at which The Record Company has performed?
The Record Company was a runaway fan favorite at the Bonnaroo Music and Arts Festival. The band has played at venues like the Red Rocks Amphitheatre, the TD Garden, the United Center in Chicago, Ill., and Madison Square Garden.
What are some of the songs included in The Record Company's concert setlist?
The Record Company tends to open its shows these days with a song like "Make It Happen." It's also fond of performing live covers of the Bob Dylan song "Subterranean Homesick Blues." "Give it Back to You," "Turn Me Loose," "Rita Mae Young" and "Baby I'm Broken" are other common songs on the band's setlist. Of course, "Life to Fix" is a perennial show closer.
How long does a typical live performance last?
Including the encore, The Record Company live performances consist of about 15 songs. With each song running for about four minutes, that puts the typical performance at just over an hour long.
What are some other artists who are similar to The Record Company in concert?
Similar artists to The Record Company include Buddy Guy, John Mayer, Blackberry Smoke, Band of Horses and the Marcus King Band.
Back to Top
Epic events and incredible deals straight to your inbox.