THE ROCKY HORROR SHOW LIVERPOOL
The Rocky Horror Show Liverpool
The Rocky Horror Show Liverpool Tickets
We didn't find anything nearby, but here's what's happening in other cities.
There aren't any events on the horizon right now.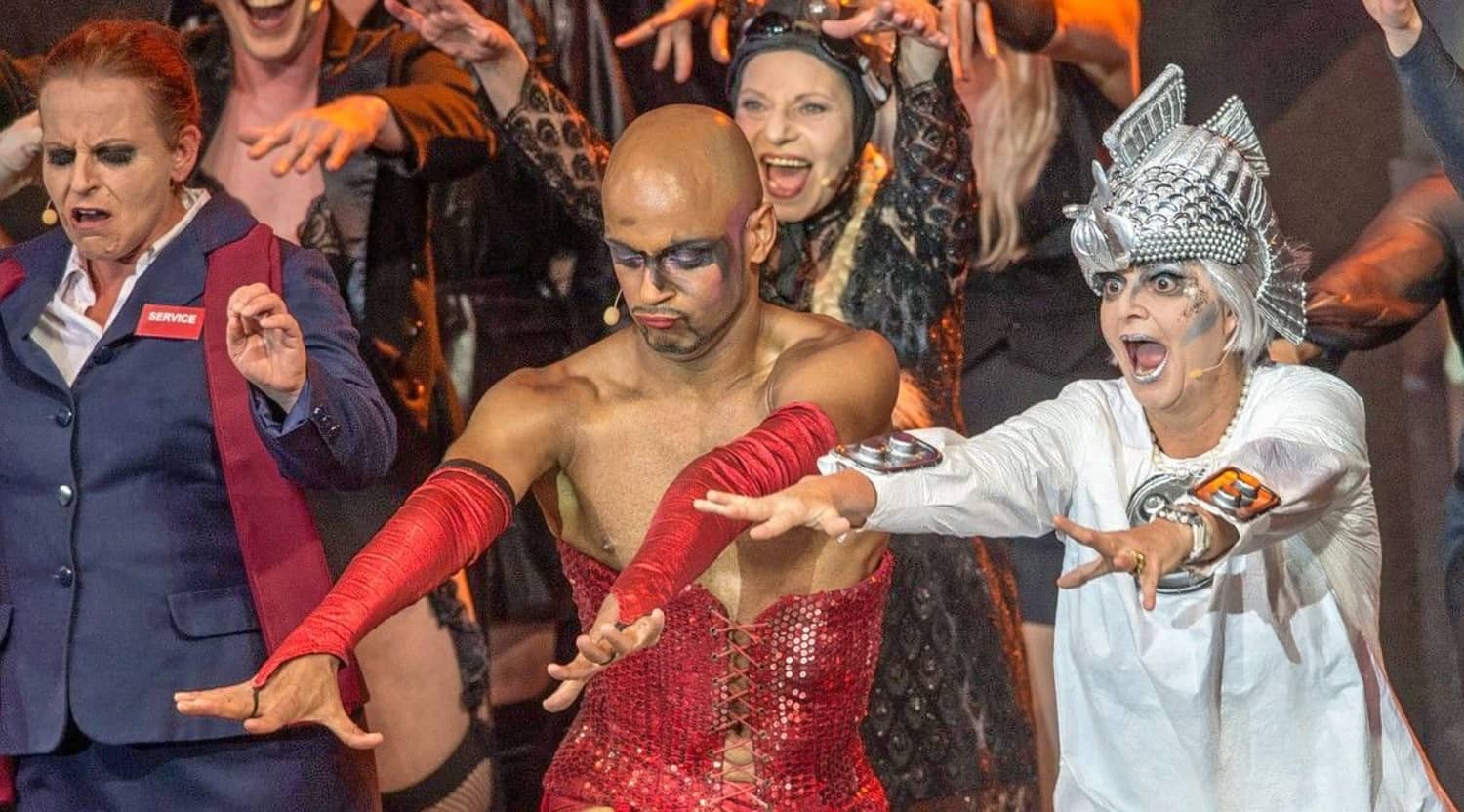 Alamy
The Rocky Horror Show Liverpool Tickets
The Rocky Horror Show Liverpool Tickets
The Rocky Horror Show is a cult classic following an engaged couple who gets lost in the middle of nowhere. When their car gets a flat, they find the Annual Transylvanian Convention and end up in the midst of a bizarre and hilarious situation.
Rocky Horror Show's History
The Rocky Horror Show released in 1975 and took aim at many B-movie sci-fi and horror tropes. Mad scientists, monstrous creations and aliens all make an appearance in this vibrant parody that captures your attention and doesn't let go. This film achieved cult classic status in 1976 when film goers in New York decided to sing along with the catchy songs and shout out iconic lines in the film.
Rocky Horror Show's Claim to Fame
Rocky Horror Show continues to bring audiences decades after its initial release. The midnight showings during its first theatre version brought in crowds who had a lot of fun with the unique premise. Still today, people dress up in the costumes, sing along with each musical number, and perform shadow plays along with the viewings. Fans are focused on enjoying the social experience and seeing what each performance brings to the table; you can expect to see something different every time.
Rocky Horror Show Songs That Stick in Your Head
This musical has several catchy songs that you'll find yourself humming in the car. "The Time Warp" may not actually let you time travel, but you'll find yourself jumping to the left and singing the chorus out loud every chance you get.
"Science Fiction/Double Feature" is the first song that you hear at the Rocky Horror Show, and it's absolutely fabulous. This musical number gives a nod to the sci-fi and horror movies that made this fantastic parody possible, and it leads viewers into several hours of fun entertainment.
Enjoy Active Participation at the Rocky Horror Show
While the show itself is excellent, the crowd is the real star at the Rocky Horror Show. You'll see a rambunctious crowd wearing all manner of costumes, from matching key characters to their own unique looks. The people-watching and fashion show are worth the price of admission all on their own. Call and responses are common throughout the film, iconic lines are repeated by the entire crowd, and you'll find yourself dancing in your seat along with everyone else. Most fans go back to Rocky Horror multiple times until they can recite the script perfectly and belt out each musical number with the cast.
This social experience is an excellent way to make plenty of friends with unique tastes. It's also a cult classic that everyone should experience at least once. This show brings out the fun side of the crowd, with plenty of good natured joking all around.
Similar Performances
After you enjoy the Rocky Horror Show, check out The Comedy About a Bank Robbery and Roar With Laughter. These shows offer additional high energy entertainment that will make you laugh until your sides ache - in the best way possible, of course!
Back to Top
Epic events and incredible deals straight to your inbox.