We didn't find any Events nearby, but here's what's happening in other cities.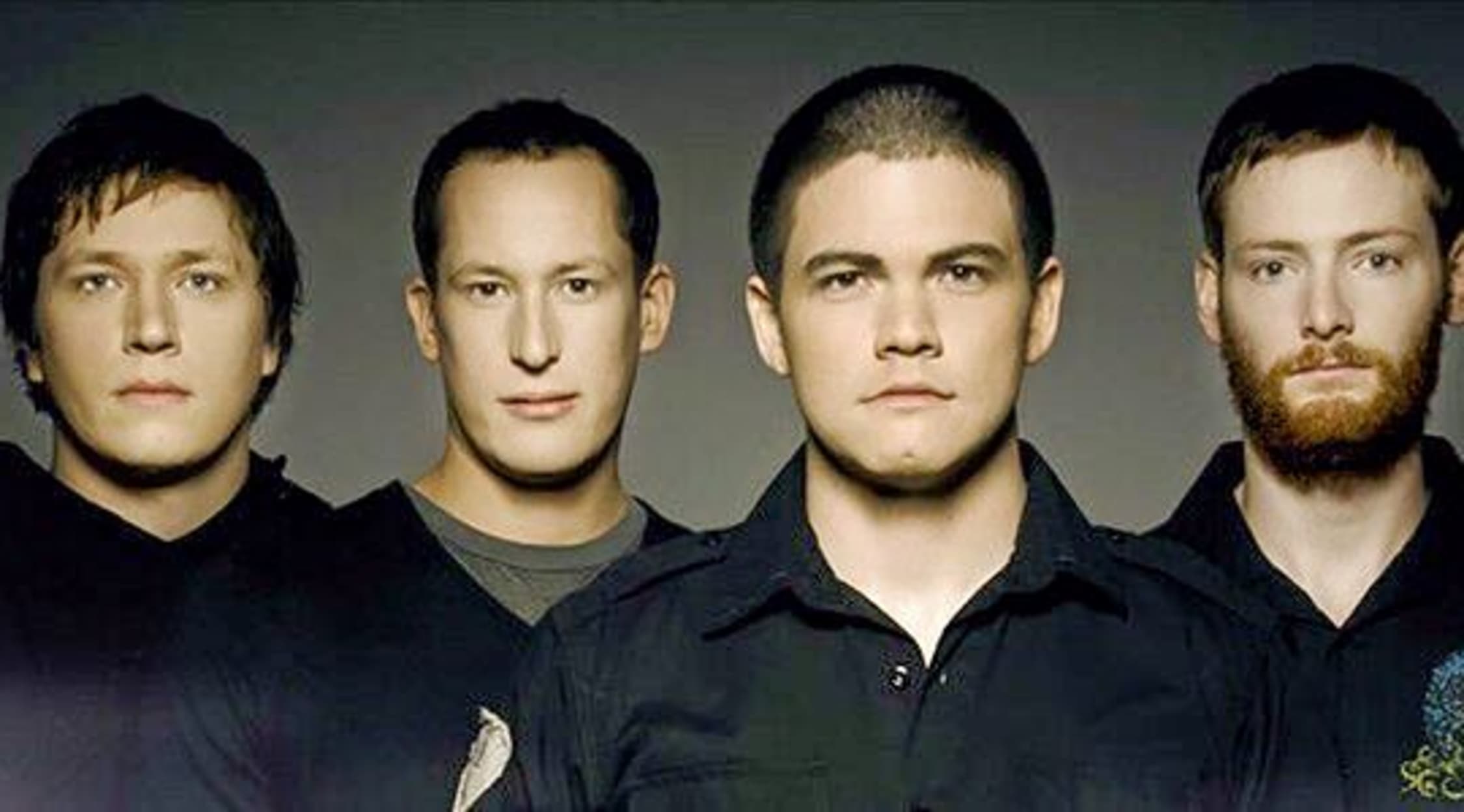 Rovi
The Spill Canvas Tickets
The Spill Canvas Concert Schedule
The Spill Canvas is one of those exciting alternative rock groups that comes with plenty of fanfare no matter where they show up, as this is a band that has been around for more than a decade and continues to deliver rip-roaring concert events on the regular. There is nothing like hearing this band live and in person, which is why it's always a good idea to click off the sound system and head out to hear The Spill Canvas bring the house down in another scintillating show. Thanks to a widespread tour that will take them all over, fans have all kinds of opportunities to see them take to the stage, which is why it's always the play to keep an eye on their concert calendar to make sure you don't miss out.
Whether it's Altar Bar in Pittsburgh, Bogarts in Cincinnati, Grog Shop in Cleveland, or any of the other venues that The Spill Canvas might show up at, this is just one of those bands that you have to see up close and personal sooner or later if you're an alternative rock fan. Head out and see what all of the excitement is about by snagging a few seats, which will bring you to the forefront of the action as The Spill Canvas looks to rock the stage once again at a venue near you in a show that everyone is sure to be talking about long after it's all over. So whether you're looking for a concert right down the street or a chance to make The Spill Canvas the centerpiece of a road trip, you're sure to find an event for you.
The Spill Canvas Background
The Spill Canvas began as the pseudonym for Sioux Falls, DC native Nick Thomas, but eventually Thomas enlisted other talented musicians like Dan Ludeman (guitar), Landon Heil (guitar) and Joe Beck (drums), completing the band that you see today. Thanks to their intriguing musical style and ability to connect with a live audience every time out, The Spill Canvas has gone on to earn comparisons to bands like Five for Fighting and Bright Eyes, making them a popular band on the alternative rock scene. Like many rock bands in the past and present, The Spill Canvas ended up taking a hiatus after some creative differences, though they came back together with a new tour that energized their fan base all over the country.
The Spill Canvas Hit Albums
After releasing 2004's Sunsets and Car Crashes on his own, The Spill Canvas kept the albums coming in 2005 with One Fell Sweep, 2007 with No Really I'm Fine and Formalities in 2010. Despite a slowdown in writing and recording music together after their 2010 tour, The Spill Canvas went back to the drawing board and put together Gestalt in 2012 and Shadowars in 2014, helping them reconnect with their audience and lay the groundwork for a brand new tour. At this point, The Spill Canvas has all kinds of big-time hits that they bust out while on tour, and you shouldn't be surprised to find fans singing right along with the band for all of their signature tracks.
The Spill Canvas Trivia
Can you name the popular band that The Spill Canvas toured with in 2010 after they released Formalities?
The answer is the Goo Goo Dolls, who The Spill Canvas completed two different runs with during their popular tour of 2010. The experience actually led to The Spill Canvas taking a bit of time off, though they also regrouped and came back stronger than ever with a couple different successful albums in just a few years after their break.
The Spill Canvas Concert Experience
Even though there are plenty of ways to listen to music these days, it's a completely different experience to actually be there so you can feel the pulse of the crowd and watch a band like The Spill Canvas take the stage for an unforgettable concert experience. When a great band like The Spill Canvas takes kicks off a concert, the energy will be nothing short of unbelievable, giving you plenty of reasons to head out to see it all happen before your very eyes as The Spill Canvas looks to put on yet another great show for their dedicated fan base.
More than other genres even, alternative rock is a completely different thing when you see it for yourself alongside your fellow Spill Canvas fans, and a countrywide tour that goes to all four corners of the U.S. will give you plenty of opportunities to see for yourself. Though it's definitely the talented musicians who are the biggest draws of the day, the fans are also a crucial part of the concert experience that helps to elevate the atmosphere in a very big way, creating the perfect backdrop every single time The Spill Canvas hits the stage to rock out.
Back to Top