We didn't find any Events nearby, but here's what's happening in other cities.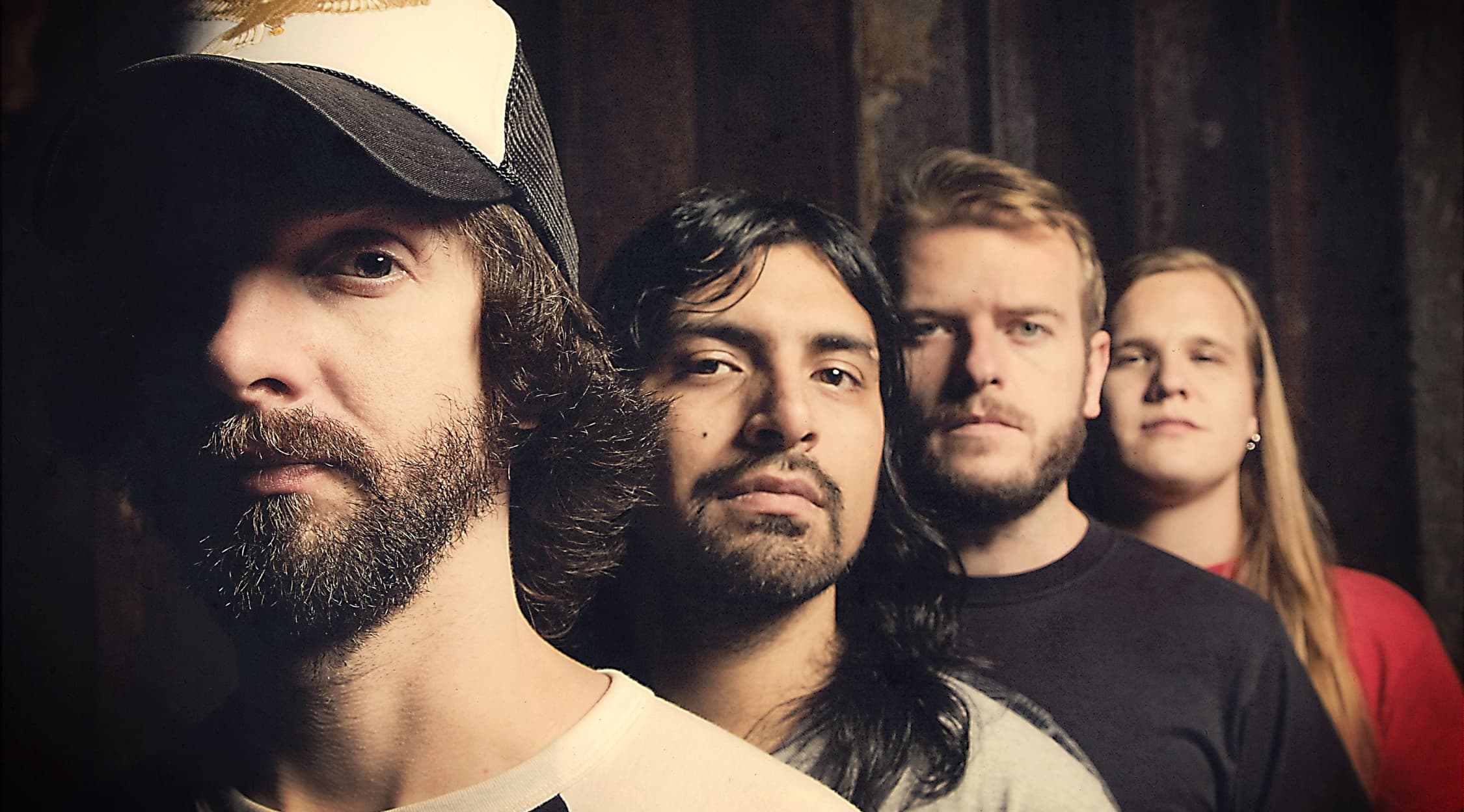 Rovi
The Sword Tickets
The Sword Concert Schedule
Heavy metal fans around the world know that there are few bands as electrifying as The Sword, the famed hard rock troupe that is responsible for hits like "Arcane Montane" and "How Heavy This Axe." Sometimes referred to as "stoner metal," The Sword's unique sound sets them apart from all of the other acts in the heavy metal scene, which is why you definitely don't want to miss out on the opportunity to see them live in concert in the upcoming months! To lock down your Sword concert tickets, make sure to head to StubHub as soon as possible, because these red-hot rock shows are sure to sell out fast!
Beginning this September, The Sword will be rocking out on stages everywhere from the UK to North America, which means they will likely be stopping at a venue near you in the upcoming months! For instance, The Sword will be tearing up stages in cities like Nottingham, Glasgow, Manchester, London, Bristol, Dallas, Houston, Lawrence, Minneapolis, Omaha, Tulsa, Tempe, San Francisco, Seattle, Portland, Boise, Lubbock, Atlanta, Saint Petersburg, Birmingham, Carrboro, Charlotte, Washington DC, New York, Cambridge, Philadelphia, Cleveland, Grand Rapids, Chicago, Memphis, and more! These wildly exciting rock shows are right around the corner, and heavy metal lovers everywhere from London to Missouri are itching with anticipation for a chance to see The Sword in action. You too could join in on the excitement, but first you need to secure your tickets here on StubHub!
The Sword Background
The Sword is a heavy metal act hailing from Austin, Texas consisting of four knockout rockers: John D. Cronise, Kyle Shutt, Bryan Richie, and Santiago "Jimmy" Vela III. In 2005, the band rocked out on stage at the South by Southwest Festival, where they created quite the splash. Shortly thereafter, the group scored a record deal and hit the touring road to bring their explosive heavy metal hits everywhere from Europe to North America to Japan. Before long, the Sword was considered one of the premier acts in hard rock, and they were just getting started! Whether they were touring alongside major acts like Metallica and Machine Head or headlining their own shows, you can always count on The Sword to thrill their audience. From the moment they take the stage to the final moment of their encore, The Sword never fails to put on some wildly exciting and unforgettable live shows.
Over the course of their career, The Sword has climbed to the top of the heavy metal scene. Time and time again, they prove that they can crank out some of the most unique and intriguing heavy metal hits around, and fans and critics alike simply cannot get enough. Known as a "stone metal" or "doom metal" troupe, The Sword has solidified their reputation as one of the best and most eclectic acts in hard rock, and music lovers all over the world have taken notice! Whether they are performing in Japan or in London, The Sword knows how to pack in a major music venue and put on a stellar live show. Now you just might be able to see the one and only Sword in concert, and you definitely don't want to miss out! You could have your tickets to an upcoming Sword concert in a matter of minutes thanks to StubHub, where scoring tickets to the hottest rock shows of the year is as easy as one, two, three. So what are you waiting for? Check out StubHub's ticket selection today!
Greatest Hits
The Sword has released five studio albums to date: Age of Winters (2006), Gods of the Earth (2008), Warp Riders (2010), Apocryphon (2012), and High Country (2015). Their past four albums have all scored spots on the Billboard Hot 200, and have charted within the top 20 on the US Hard Rock chart. Some of The Sword's hottest rock tracks include heavy metal favorites like "Cold Sweat," "Hammer of Heaven," "High Country," "The Hidden Masters/Arcane Montane," "Tres Brujas," "How Heavy This Axe," and "Lawless Lands." Now you might be able to see The Sword perform their massive hits in person—all you have to do is lock down your tickets here on StubHub today!
Trivia
The Sword's song "Freya" appeared on the video game, Guitar Hero II.
The Experience
Come rock out with one of the most explosive bands in the heavy metal realm—The Sword! This knockout heavy metal troupe has been tearing up stages worldwide for the past decade, and now you might be able to see them live in action. Don't miss out on this awesome experience and secure your Sword concert tickets here on StubHub before all of the other diehard metal fans out there swoop them up! These shows are sure to sell out fast, so don't waste another moment and check out StubHub's ticket selection right away!
Back to Top