There aren't any Events on the horizon right now.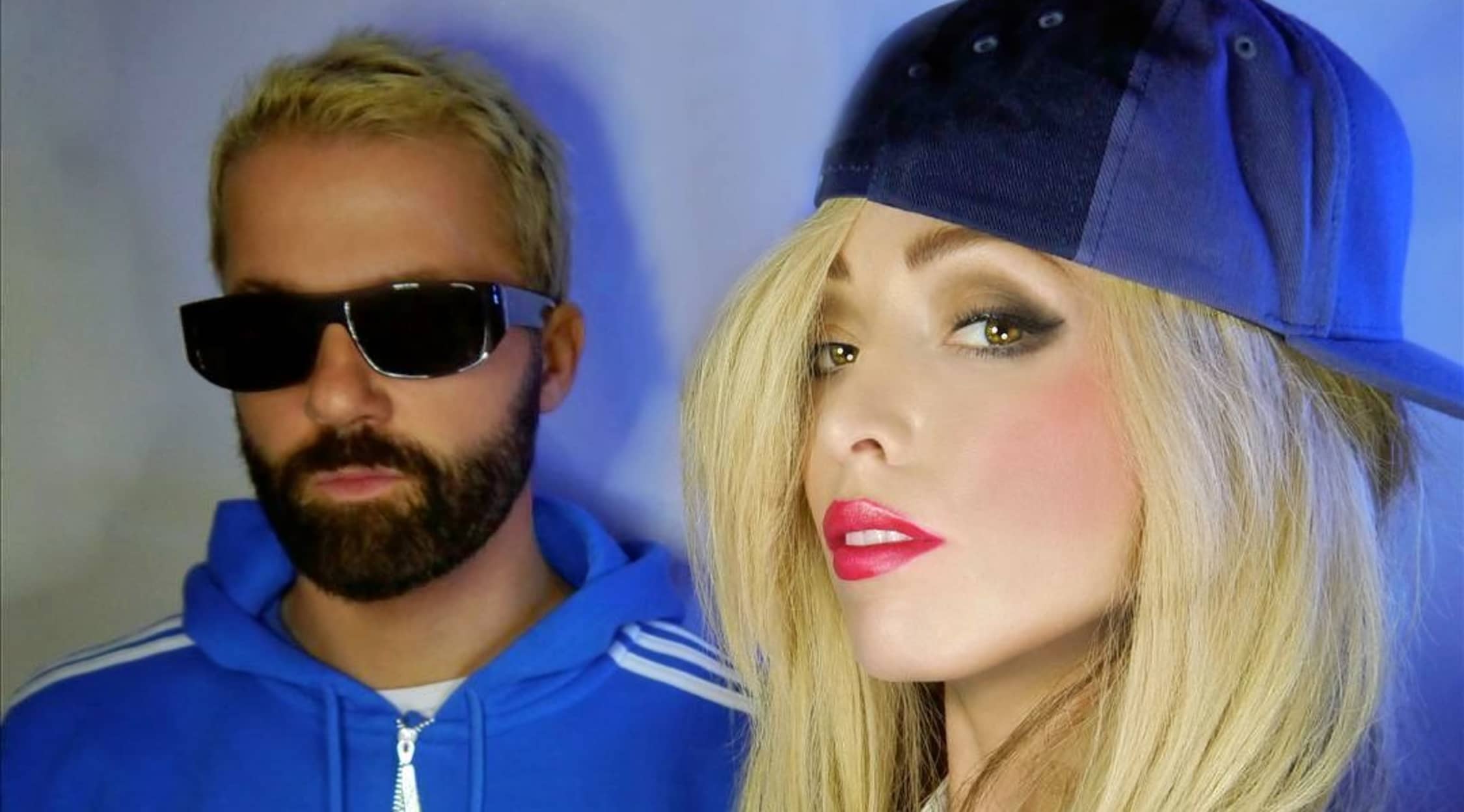 Rovi
The Ting Tings Tickets
The Ting Tings Concert Schedule
This fun-loving, dance-punk duo knows how to get a party started whenever they take the stage! The Ting Tings are responsible for wildly infectious dance tracks like "That's Not My Name" and "Hands," and now this duo just might be bringing their irresistible hits to a stage near you! That's right—this British indie pop duo is hitting the touring road in the US this year, which means they may be heading your way in the near future! When the Ting Tings step out on stage at a concert venue in your city, make sure that you are in the audience so that you can partake in one wildly fun dance party!
This summer, the Ting Tings will be stepping out on stage at some of the best music venues in the country, such as the Fonda Theatre in Los Angeles, the Regency Ballroom in San Francisco, and the Mercury Ballroom in Louisville. In addition, the Ting Tings will also be performing in cities like Columbus, Garden City, Des Moines, and Wichita. No matter where you see the Ting Tings in action, though, you are sure to be blown away by their energetic and dynamic live performance! So don't miss out on this one-of-a-kind concert experience—lock down your Ting Tings concert tickets here on StubHub before they're all gone!
The Ting Tings Background
The Ting Tings are a British indie pop duo composed of Katie White and Jules De Martino. These two talented musicians and performers had both accrued significant musical experience before uniting to form the Ting Tings, but they didn't achieve true success until joining forces. Their unique blend of indie rock, pop, punk, and dance music quickly earned them a devoted local following in Manchester, as their cool new pop sound produced some of the catchiest tracks around. In fact, their very first single ended up being one of their most popular hits to date—"That's Not My Name." This irresistible dance-punk track made its way onto British radio, as did their follow-up single, "Fruit Machine." Before long, the Ting Tings were one of the most buzzed about new acts on the British music scene, and their fame rapidly spread overseas to North America. In 2007, the Ting Tings signed to Columbia Records and began performing everywhere from the Glastonbury Festival to onstage at Later With Jools Holland. No matter where they performed, though, this indie pop duo proved that they knew how to put on one heck of a show!
Over the next several years, the Ting Tings released one infectious pop track after another, such as "Shut Up and Let Me Go," "We Walk," and "Be the One." They earned Grammy nominations, performed on shows like Saturday Night Live, and collaborated with some of the biggest names in music, such as Calvin Harris and Travis Barker. No pop fan could deny that the Ting Tings was one of the hottest new acts in the global music scene, and their catchy indie pop tracks continued to receive major radio play worldwide. Now, the Ting Tings are considered a major force in indie pop, and you could catch them performing live in concert thanks to StubHub! In just a matter of minutes, you could snag your Ting Tings concert tickets here on StubHub, which means you could start your countdown to one of the most fun and exciting concert events of the summer! So what are you waiting for? Check out StubHub today!
Greatest Hits
The Ting Tings have released three studio albums to date: We Started Nothing (2008), Sounds from Nowheresville (2012), and Super Critical (2014). Their debut album, We Started Nothing, scored the number one spot on the UK music charts and was certified double platinum in England. In addition, nearly all of their singles have flown to the tops of music charts around the world, and their most popular hits include catchy pop anthems like "That's Not My Name," "Shut Up and Let Me Go," "Be the One," "We Walk," "Hands," and "Hang It Up."
When the Ting Tings make their way to a concert venue near you in the upcoming months, make sure that you are in the audience to experience the excitement—grab your tickets here on StubHub today!
Trivia
In 2010, the Ting Tings received a Grammy nomination for Best New Artist.
The Experience
Come dance, sing, and jump around to some of your favorite indie pop hits—grab your Ting Tings concert tickets here on StubHub today! If you want to attend a knockout live concert this summer, here's your chance! To secure your tickets to an upcoming Ting Tings show, simply head to StubHub as soon as possible. In just a few quick clicks on your computer, you could have your Ting Tings concert tickets thanks to StubHub, which means you could be well on your way to seeing an explosive pop-punk show this summer!
Back to Top
Epic events and incredible deals straight to your inbox.