There aren't any Events on the horizon right now.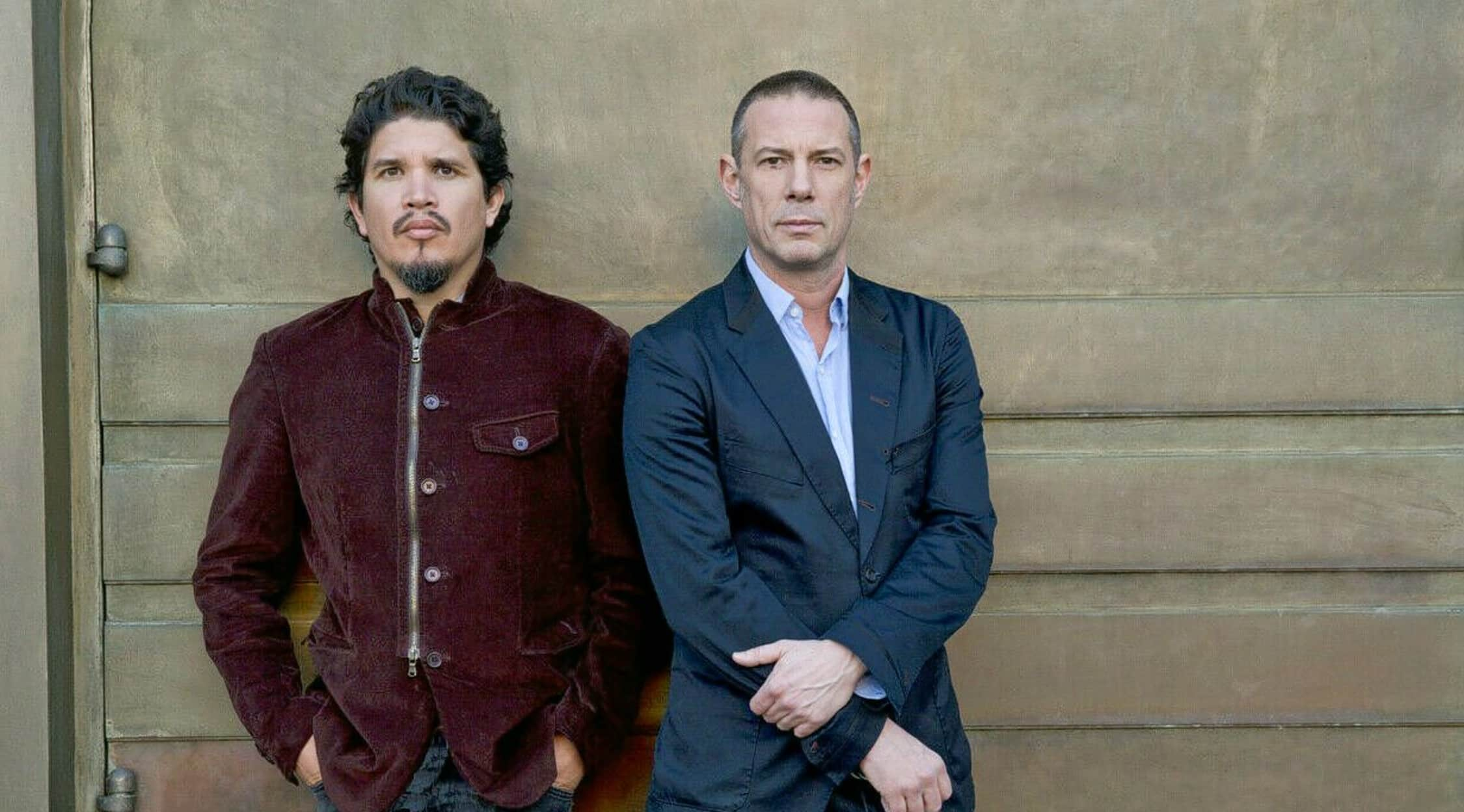 Rovi
Thievery Corporation Tickets
Thievery Corporation Tickets
Since 1995, the duo of Rob Garza and Eric Hilton has been bringing its brand of electronic music to fans worldwide as Thievery Corporation. Over that time, Thievery Corporation has released 10 studio albums and 19 compilation albums. Thievery Corporation was born during the summer when Hilton, co-owner of the Eighteenth Street Lounge in Washington, DC, formed a bond with Garza over their shared passion for clubbing and listening to jazz, bossa nova and dub music. Experimenting with blending all these sounds together in a recording studio, the pair decided to form its own record label. Garza and Hilton got public validation for their efforts with the release of their first two singles "Shaolin Satellite" and "2001: a Spliff Odyssey" and their debut album, Sounds from the Thievery Hi-Fi.
Culture of Thievery
Thievery Corporation has contributed music to many varied projects outside of its own studio albums and tours. It recorded the song "Sol Tapado" for the album Silencio=Muerto: Red Hot + Latin to benefit AIDS research. When the Xbox game Tiger Woods PGA Tour was released, the game's soundtrack featured Thievery Corporation music. In 2009, Thievery Corporation opened for Paul McCartney in Maryland. In addition to making music for fun, Thievery Corporation also makes it to create change, taking a progressive stance on many political issues of the day, including ending war and controversial trade agreements. The band takes pride in promoting human rights and supporting programs that feed the hungry.
Where can I buy Thievery Corporation tickets?
Buy your Thievery Corporation tickets at StubHub, the world's largest online ticket marketplace.
What can I expect from Thievery Corporation concerts?
Thievery Corporation's music is a mix of electronic styles, including trip-hop, EDM, chill, lounge, downtempo and dub. It also has notes of acid jazz, Middle Eastern music, Indian classical music, bossa nova and other Brazilian sounds. Thievery Corporation writes lyrics in a variety of languages representative of the band's own global diversity and influences from world music, including French, Hindi, Italian, Persian, Romanian, Spanish and, of course, English.
What songs could I hear in a Thievery Corporation setlist?
At a Thievery Corporation show, you're bound to hear many of the band's big hits, including (in order of release): "The Foundation," "ESL Dubplate," "Encounter in Bahia," "Lebanese Blonde," ".38.45," "Halfway Around the World," "So Com Voce," "Incident at Get 7," "DJ-Kicks / It Takes a Thief," "Focus on Sight," "The Lagos Communiqué," "Focus on Sight," "Shadows of Ourselves," "DC 3000," "The Richest Man in Babylon," "The Heart's a Lonely Hunter," "Revolution Solution," "Warning Shots," "The Time We Lost Our Way," "Sol Tapado," "Originality" and "Supreme Illusion."
Who has made music with Thievery Corporation before?
For the compilation album Sounds From the Verve Hi-Fi, Thievery Corporation recorded songs by bossa nova stars like Luiz Bonfá, Sérgio Mendes & Brasil '66, Wes Montgomery and Cal Tjader. For the album The Mirror Conspiracy, Thievery Corporation is joined by singers Loulou, Pam Bricker and Emilíana Torrini. On The Comic Game, Wayne Coyne from The Flaming Lips, David Byrne and Perry Farrell lend vocals. In addition to its own music, Thievery Corporation also creates remixes of songs by other musicians. Puma Ptah (aka Ras Puma) joined Thievery Corporation on tour in 2006 and still tours with the duo now.
Where can I see a Thievery Corporation show?
The latest Thievery Corporation tour takes the band to The Surf Lodge in Montauk, N.Y.., The National in Richmond, Va., Deer Valley Resort in Park City, Utah, Theatre Capitole in Quebec City, College Street Music Hall in New Haven, Conn. and House of Blues locations throughout the country. Thievery Corporation also plays many festivals, includingLollapalooza.
Who are Thievery Corporation's influences?
At any Thievery Corporation performance, you may hear hints of the band's key influences like Tricky, Massive Attack and DJ Shadow.
Back to Top
Epic events and incredible deals straight to your inbox.