There aren't any Events on the horizon right now.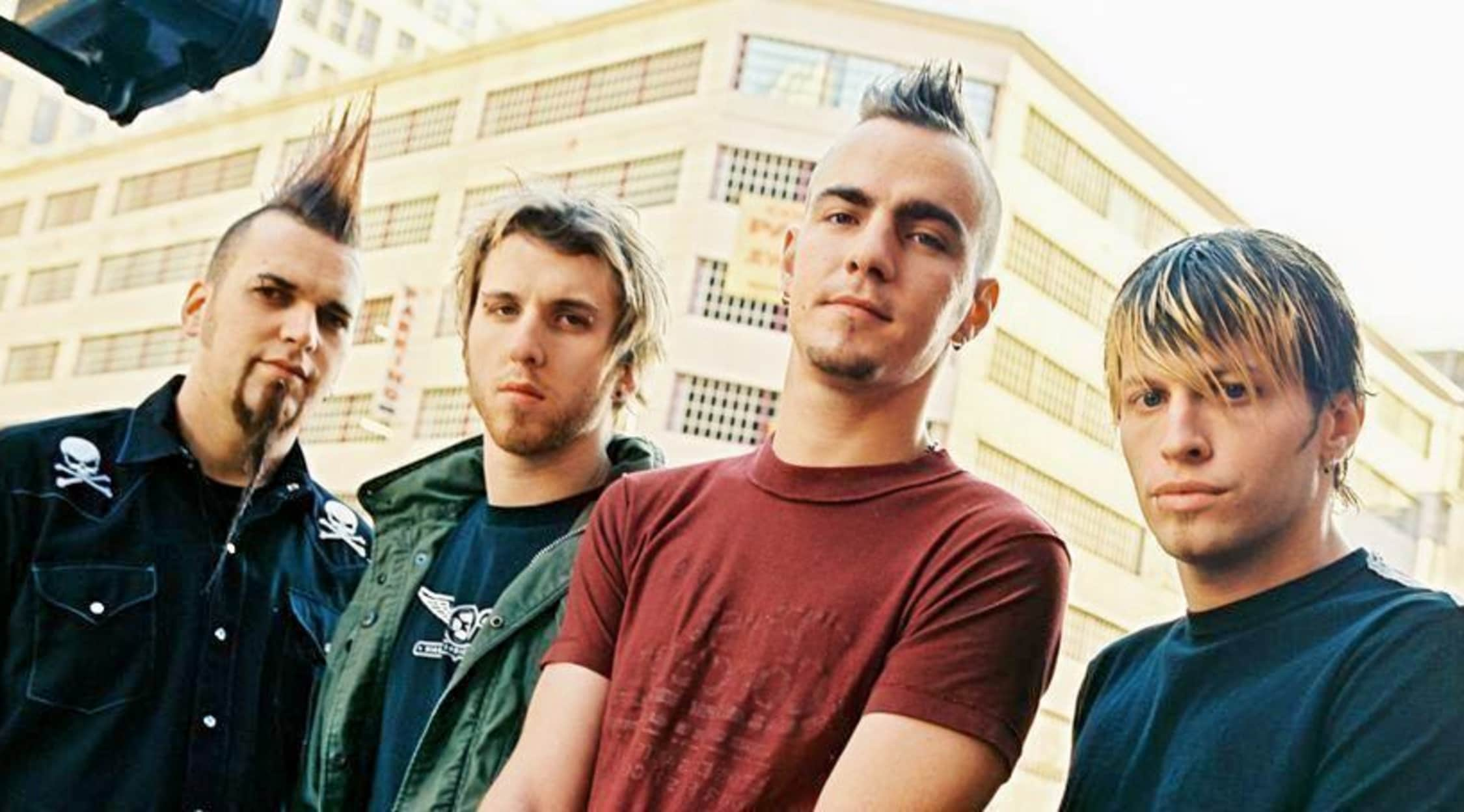 Rovi
Three Days Grace Tickets
Three Days Grace – The 2018 Tour
Three Days Grace will be performing at iconic venues all over Canada, from Hamilton's Hamilton Place Theatre to Calgary's MacEwan Hall. This is an event that metalheads and alt rockers of all stripes will enjoy. Don't miss out on your chance to see the legendary Three Days Grace – get your tickets today!
About Three Days Grace
The musicians of Three Days Grace started bashing punk chords when they were teenagers, creating a derivative but energetic style that drove their live shows. Three Days Grace were founded in Norwood, Ontario in 1997 by vocalist and guitarist Adam Gontier, bassist Brad Walst, and drummer Neil Sanderson. They band was initially named Groundswell, a quintet that began formed in 1992 until their transformation into a trio in 1997. Walst and Gontier grew up in Norwood, and a number of their tunes are inspired by living in a town with a population of about 1,500.
Three Days Grace eventually moved to Toronto, and their old manager introduced them to producer Gavin Brown. They played a private set for Brown, and he chose what he thought were the most promising sounds. The band then released a demo disc for EMI Music Publishing Canada. With Brown's leadership, the band recorded their classic "(I Hate) Everything About You". The track got them an EMI publishing deal, and they soon were on the Jive Records roster after being solicited by the label's president. Three Days Grace and Brown entered a Boston, Massachusetts studio to begin work on the band's album debut. Three Days Grace finished their eponymous full-length album in Woodstock, New York in an isolated locale free of big-city distractions. Influenced heavily by Sunny Day Real Estate and Kyuss, the angst-ridden, dark tales of small-town drama on Three Days Grace earned the band a Next Big Thing tag.
The album was issued in July of 2003, and by then "(I Hate) Everything About You" was an alternative radio hit in Canada. The group extensively toured in support of the album for the following two years as both supporters and headliners, but after some time, life on the road left the band feeling alone and disconnected – especially Gontier. As a result, this theme of isolation – paired with the fact that none of the members were physically alone – served as the main artery of their follow-up record. Returning to their roots by composing the album in the countryside of Ontario, One-X would arrive in June of 2006. The record, which was a number five hit on the Billboard 200, was the recording debut of Barry Stock, the group's second guitarist. The band toured in support of One-X through the summer alongside dates with Nickelback, Hoobastank, and Staind, while "Animal I Have Become" rose to the top of the modern rock chart.
In 2009, the band issued its third full-length effort, Life Starts Now, which was a number three Billboard album. After embarking on tour with groups like Avenged Sevenfold and Nickelback, the band went back to the studio to lay down their fourth album, the electronic-tinged, more atmospheric Transit of Venus. Again, they made it into Billboard 200's Top Five. Early in 2013, Gontier took his leave due to a health issue. He was replaced by My Darkest Days singer Matt Walst, brother of Brad Walst. After recording and touring with their new vocalist, two singles, "I Am Machine" and "Painkiller", arrived in 2014; both topped the Mainstream Rock Songs chart. The group's fifth album, Human, arrived in spring 2015 and was darker and more loss-inspired.
Previous Hits
Three Days Grace have released a number of hit singles, including "Just Like You", "Home", "(I Hate) Everything About You", "Pain", "Animal I Have Become", "Riot", "Never Too Late", "Break", "World So Cold", "Lost in You", "Chalk Outline", "The High Road", "Painkiller", "Human Race", and "I Am Machine". Their top albums are Three Days Grace, One-X, Life Starts Now, Transit of Venus, and Human.
2003's Three Days Grace, the band's debut, showcases their music's simplicity, which is both the group's biggest weakness and biggest strength. The set's tight arrangements and melodic but grinding sound are penultimate alt-metal, recalling a less cerebral, much poppier Helmet or Chevelle.
The band would continue their attack of accessible alt-metal with the crunching rhythms and blunt lyrics of their sophomore album, 2006's One-X. The album's theme is based on the isolation encountered by the band during their lengthy road tour in support of the 2003 debut album. Despite its lyrical darkness, the music remains catchy.
2009's Life Starts Now, the third studio full-length from Canadian arena alt-metalheads Three Days Grace sports a familiar sound, providing 12 slabs of the sort of serviceable, accessible, and reliable hard rock that will always find fans. While One-X dealt primarily with the personal demons of singer Adam Gontier, this theme develops on Life Starts Now but with a suggestion of sunlight.
More intricate and open, 2012's Transit of Venus is the fourth album from these alt-metal Canadian icons. The set finds them developing their headlong style into something altogether more subtle than anything they have released before. Although "nuanced" is probably not a term that most would apply to a hard rock band, it seems like an oddly appropriate adjective.
With lead vocalist Gontier leaving Three Days Grace in 2013, 2015's Human is the band's first album with their new singer, Matt Walst (ex-My Darkest Days member and brother of bassist Brad Walst). Matt had contributed to the writing on earlier releases. Human is inspired by loss, and deals with issues such as substance abuse.
Trivia
Three Days Grace were still high school students when they played their first show, and back then they played any gig they could find – including as openers for a movie.
The Three Days Grace Concert Experience
There has never been a better time to be a fan of Three Days Grace. For diehard metalheads and the next generation of alt rock fans alike, the Three Days Grace concert experience is one that will remind you just how awesome these seasoned Canadian hard rockers really are. Whether they are pounding out their classic single "(I Hate) Everything About You" or busting out their latest hit "Human Race", this will be a concert experience you'll never forget.
Back to Top
Epic events and incredible deals straight to your inbox.