We didn't find any Events nearby, but here's what's happening in other cities.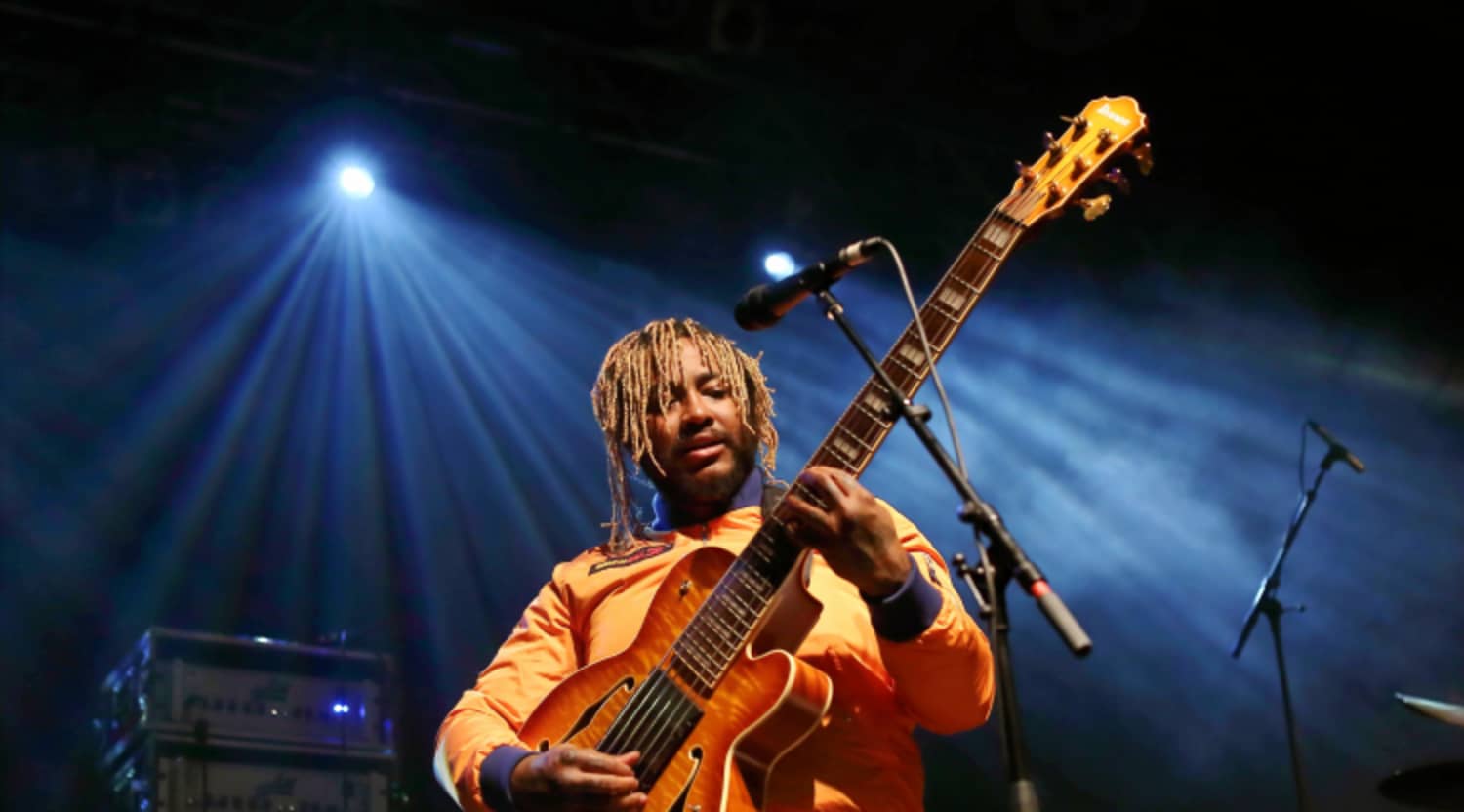 Zuma Press
Thundercat Tickets
Thundercat Tickets
Thundercat is a singer and songwriter who hails from Los Angeles, California. The performer, who also produces records, first gained acclaim as a member of the band Suicidal Tendencies. Since his time with the crossover thrash band, Thundercat has released four solo albums. He has thrilled live audiences with his knack for taking old jazz and funk samples and creating unique work for a modern audience. Thundercat has been applauded for the work he completed with top producer Flying Lotus. He also won a Grammy for his contribution to Kendrick Lamar's "These Walls." The song was featured on the critically acclaimed To Pimp a Butterfly that cemented Lamar as a top name in the rap industry.
The Rebirth of Old School Funk
Stephen Lee Bruner grew up in a family of musicians. Bruner became a musician at an early age and first played professionally with the band No Curfew. When Bruner was 15, No Curfew scored a minor hit on the airways in Germany. A year later, the bass player for Suicidal Tendencies left the group, and Thundercat was available to fill the void. Thundercat has also produced impressive work as a session musician. Two works he received special recognition from critics and fans for are New Amerykah by Erykah Badu and Cosmogramma by Flying Lotus. The first solo release for Thundercat was The Golden Age of Apocalypse in 2011. His second album, Apocalypse, was the first work from Thundercat that cracked the top Billboard 200. Thundercat has released three solo albums to date and thrilled thousands of fans with his one-of-a-kind live performances.
Where can I buy Thundercat tickets?
StubHub is a leading ticket marketplace and provides both consumer protection and convenience for ticket buyers. It is the best place to purchase tickets to a live performance by Thundercat.
What artists have influenced the music made by Thundercat?
Thundercat samples a number of artists from the old soul and funk eras. Two artists that have had a large impact on the work produced by Thundercat are George Clark and Stanley Duke.
What artists have collaborated with Thundercat?
Thundercat has collaborated with other artists to make music that can be described as historic. In addition to Pimp a Butterfly, Thundercat made Untitled Unmastered and Damn with hip-hop legend Kendrick Lamar. Thundercat also collaborated on the first studio album made by jazz musician Kamasi Washington. The list of collaboration partners for Thundercat goes on and on and includes the late Mac Miller and Jhene Aiko.
What songs will I hear at a Thundercat concert?
Fans who attend a Thundercat performance are sure to see him perform many of the songs they have loved for years. One fan favorite from Thundercat is the neo-soul piece "Them Changes." "Tenfold" is the first track from the album Thundercat and has consistently drawn applause and ovations at concerts. Other songs that send the crowd into a frenzy when Thundercat performs are "Tron Song" and "Friend Zone."
Where can I see a Thundercat concert?
Thundercat is an artist who loves to entertain members of his global fan base in person. The artist is scheduled to appear in London, England, and is expected to add more performance dates across Europe and North America soon. You should check his schedule often to make sure you do not miss out on a chance to see this great performer in person.
Who has Thundercat been compared to?
The artists who have drawn the most comparisons to Thundercat are Erykah Badu and Flying Lotus. Fans who appreciate Thundercat's work could also give music by Kendrick Lamar or Paul Thomas Saunders a try.
Back to Top
Epic events and incredible deals straight to your inbox.