We didn't find anything nearby, but here's what's happening in other cities.
There aren't any events on the horizon right now.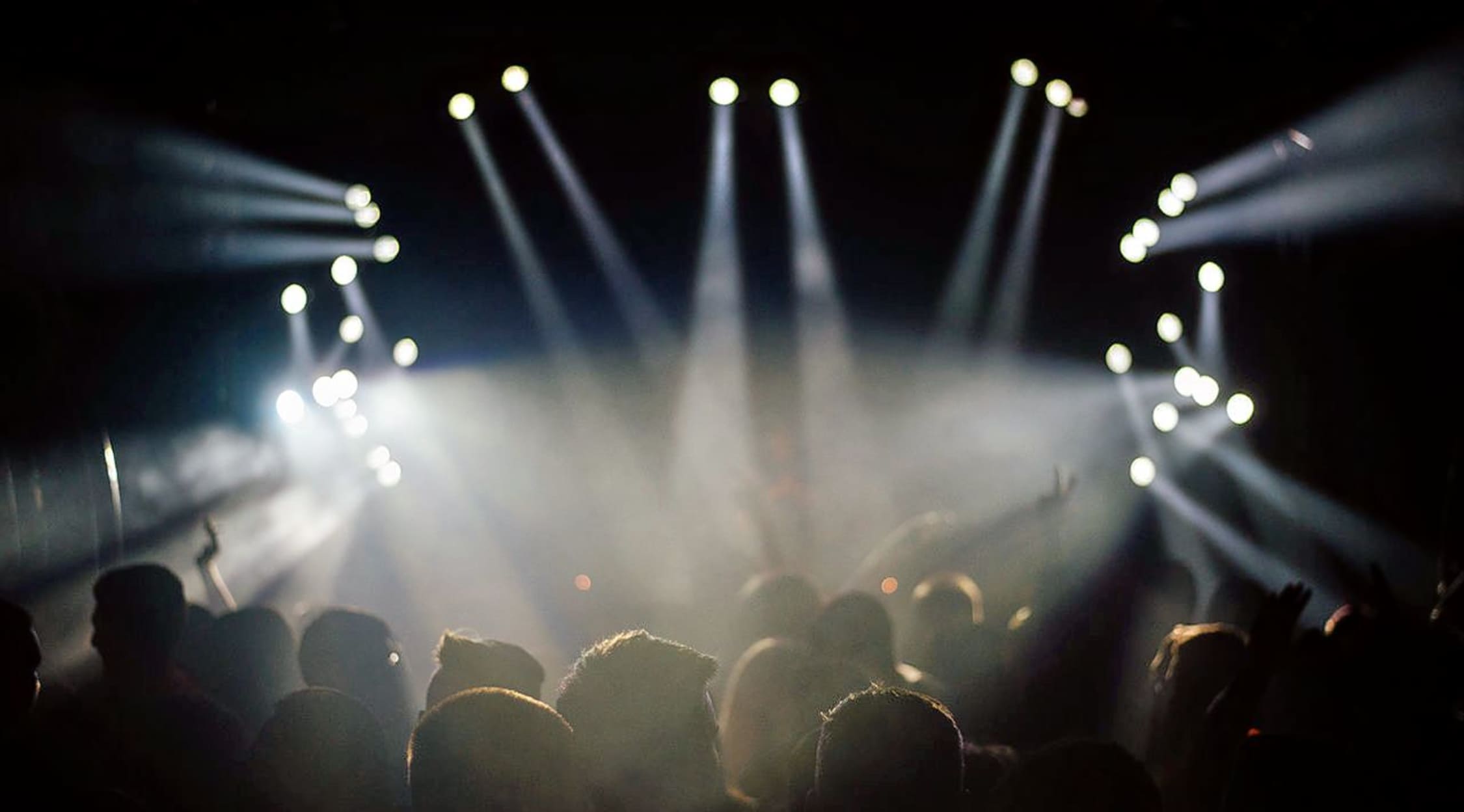 Stocksy
Ticket To Rock Tickets
Ticket to Rock Tickets
Live Nation's Ticket to Rock is a unique opportunity for music lovers to attend multiple shows at the same venue at a discounted price. Buying one Ticket to Rock pass gives you reduced entrance to summer shows by three of the participating bands. Rock fans get a chance to see some of the hottest bands, from Slayer to Slipknot to Alice in Chains for a fraction of the price of individual show tickets. Live Nation announces Ticket to Rock packages at the beginning of the year, and they quickly sold out.
Unbelievable Prices and Experiences
Since 2016, Live Nation has provided low-cost ticket packages to rock fans. Ticket to Rock enables fans to see at least three bands over the summer for one low price. The only catch is that some bands play specific venues, and fans must see the shows all at the same venue. It's a small price to pay for big fun, which makes it possible to see the hottest rock bands. Korn, Marylin Manson, Shinedown and Breaking Benjamin shows have been part of the ticket package for two years each. However, fans excitedly wait for each year's announcement to see which bands will be part of the deal and who will play shows together. There's no better way to enjoy a music-filled summer than Ticket to Rock, but if you wait too long, you'll miss out.
Where can I buy Ticket to Rock tickets?
You can buy the best Ticket to Rock tickets at StubHub. Make sure to act fast once tickets become available because this is a fantastic deal that tends to sell out quickly.
How does Ticket to Rock work?
Ticket to Rock packages started at $59 in both 2018 and 2019, and purchasing one of those packages allowed buyers to see three different shows at the same venue. The lowest-priced Ticket to Rock gave access to lawn tickets. For another $10, music lovers could attend a fourth concert in select cities where Shinedown and Slayer were playing via the Ticket to Rock pass. Packages for reserved seats in the upper pavilion cost $79 for three shows with a fourth show costing $89 in the US and $100 in Toronto, Canada. Select venues offered a five-show package for $93. Keep in mind that Ticket to Rock prices could vary from year to year, however.
What artists' shows will count for Ticket to Rock tickets?
Confirmed artists for 2020's Ticket to Rock include Alice in Chains, Breaking Benjamin, Behemoth, Chevelle, Gojira, Korn, Slipknot, Underoath, and Volbeat. Shinedown and Slayer will also play in select cities, where fans can purchase four- or five-show passes, and more artists will be revealed when the full line-up is announced.
How do I know which bands will play together?
Music lovers must wait for the official line-up announcements to know which bands will play together. Tickets go on sale before this happens, but it's not a big leap of faith because all the groups are so talented.
Which bands have played Ticket to Rock in the past?
In previous years, Ticket to Rock packages have enabled fans to see Disturbed, Marylin Manson, Rob Zombie, Stone Sour, Incubus, Korn, The Offspring, Avenged Sevenfold, and Godsmack.
Will Ticket to Rock happen in a city near me?
Because of Ticket to Rock's unique setup, you may very well be able to catch a show local to you. Venues will be participating in Albuquerque, N.M., Dallas, Texas, Detroit, Mich., Phoenix, Ariz., Pittsburgh, Pa., Virginia Beach, Va., and Toronto, Ontario, Canada, among other cities. Eighteen cities total will participate. Some of these bands play the same shows. For example, Slipknot toured with Marilyn Manson in 2016, so fans could purchase a ticket to see both of those groups for one show and still see two other shows with their packages.
Back to Top
Epic events and incredible deals straight to your inbox.