We didn't find anything nearby, but here's what's happening in other cities.
There aren't any events on the horizon right now.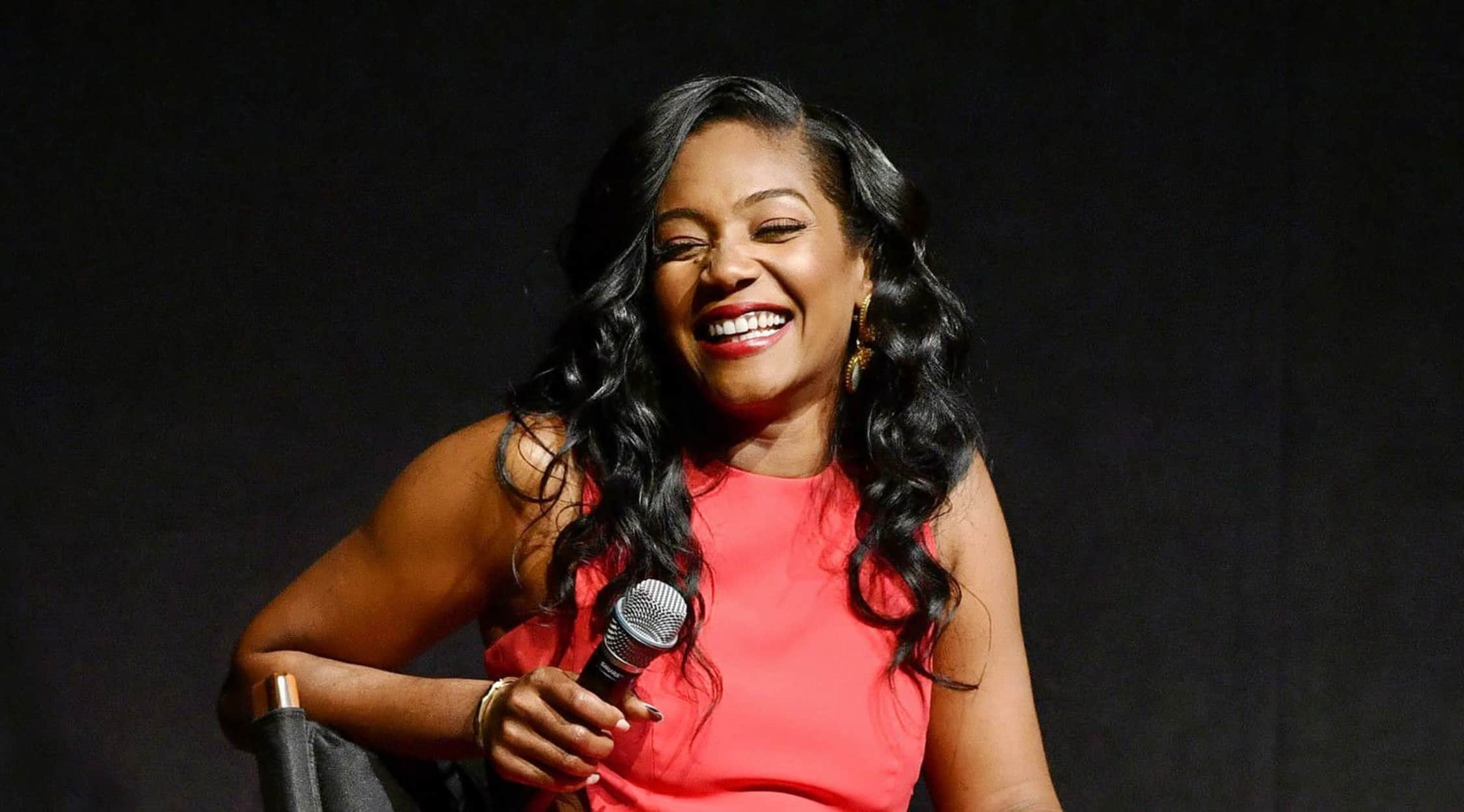 Zuma
Tiffany Haddish Tickets
Tiffany Haddish Tickets
Tiffany Haddish is known for her edgy, no-holds-barred comedic style. She's not afraid to poke fun at herself while addressing life's laughable and, sometimes, not so laughable moments. Other than her skills as a stand-up comedian, Tiffany is well-known for her acting abilities. She has starred in several television shows and feature films, and she received an Emmy Award for Outstanding Guest Actress in a Comedy Series for her role as host of Saturday Night Live in 2017. Tiffany Haddish's popularity is rising as fast as her stardom. She takes her brash and funny humor on tour to large crowds.
The Funny Lady
Tiffany Haddish has been on an impressive ride to fame and fortune since her humble beginnings. Born in Los Angeles, Tiffany spent time in foster care after her mother had a tragic accident and lost custody of Tiffany and her four siblings. After three years in three separate foster homes, she moved in with her grandmother and attended school. That is where and when she realized she had a talent for making people laugh. She honed her skills as a stand-up comedian at the Laugh Factory Comedy Camp for underprivileged kids. Circumstances led her to being homeless and living in her car until 2005. Her first big break came in 2006 as a contestant on Who's Got Jokes. She then made appearances on Def Comedy Jam in 2008, Reality Bites Back in 2008, The Carmichael Show in 2015 and Keanu in 2016. However, her breakthrough role as an actress came in 2017 when she co-starred in Girls Trip. She has stayed busy acting in the movies Nobody's Fool alongside Whoopi Goldberg and Night School with her co-star Kevin Hart in 2018 and in the television show The Last O.G. with Tracy Morgan. In 2019, she voiced parts in the animated movies The Lego Movie: The Second Part and The Secret Life of Pets 2. She also had a leading role in The Kitchen. She was recently named the new host of the television show Kids Say The Darndest Things.
Where can I buy Tiffany Haddish tickets?
You can buy Tiffany Haddish tickets at StubHub, the world's largest ticket marketplace. StubHub has a FanProtect guarantee that makes your purchase safe and secure, and you can use your desktop or the mobile app to conveniently get the tickets you want.
Will Tiffany Haddish tour in 2019?
Tiffany has teamed up with Netflix to executive produce a show called They Ready, in which she showcases some of her favorite and most endearing stand-up comedians. When it's scheduled, you can find your tickets for the next Tiffany Haddish tour at StubHub.
Which stand-up comedians are similar to Tiffany Haddish?
If you enjoy Tiffany's style of comedy, you may enjoy the six hand-picked woman comedians who will star in her Netflix special They Ready. Tiffany will present Chante Wayans, sister to comedian Marlon Wayans, April Macie, Tracey Ashley, Aida Rodriguez, Flame Monroe and Marlo Williams. Tiffany picked these comedians based on their similar struggles in life and breaking into the world of comedy.
What other comedians has Tiffany Haddish worked with?
Tiffany has worked on projects with a host of male and female comedians. Some of her funniest moments were opposite Melissa McCarthy, Queen Latifah, Ike Barinholtz, Jordan Peele and Keegan-Michael Key, to name a few.
What's next for Tiffany Haddish?
Tiffany is set to star in a Netflix series about C.J. Walker, an African-American self-made millionaire who made her mark and fortune in the black hair industry. Tiffany will play Ms. Walker's daughter. She will star alongside Octavia Spencer.
What other projects is Tiffany Haddish working on?
To recognize and embrace her Jewish heritage, Tiffany is studying Hebrew in preparation for her bat mitzvah. The ceremony is supposed to coincide with the release of her Netflix special titled Black Mitzvah.
Back to Top