There aren't any Events on the horizon right now.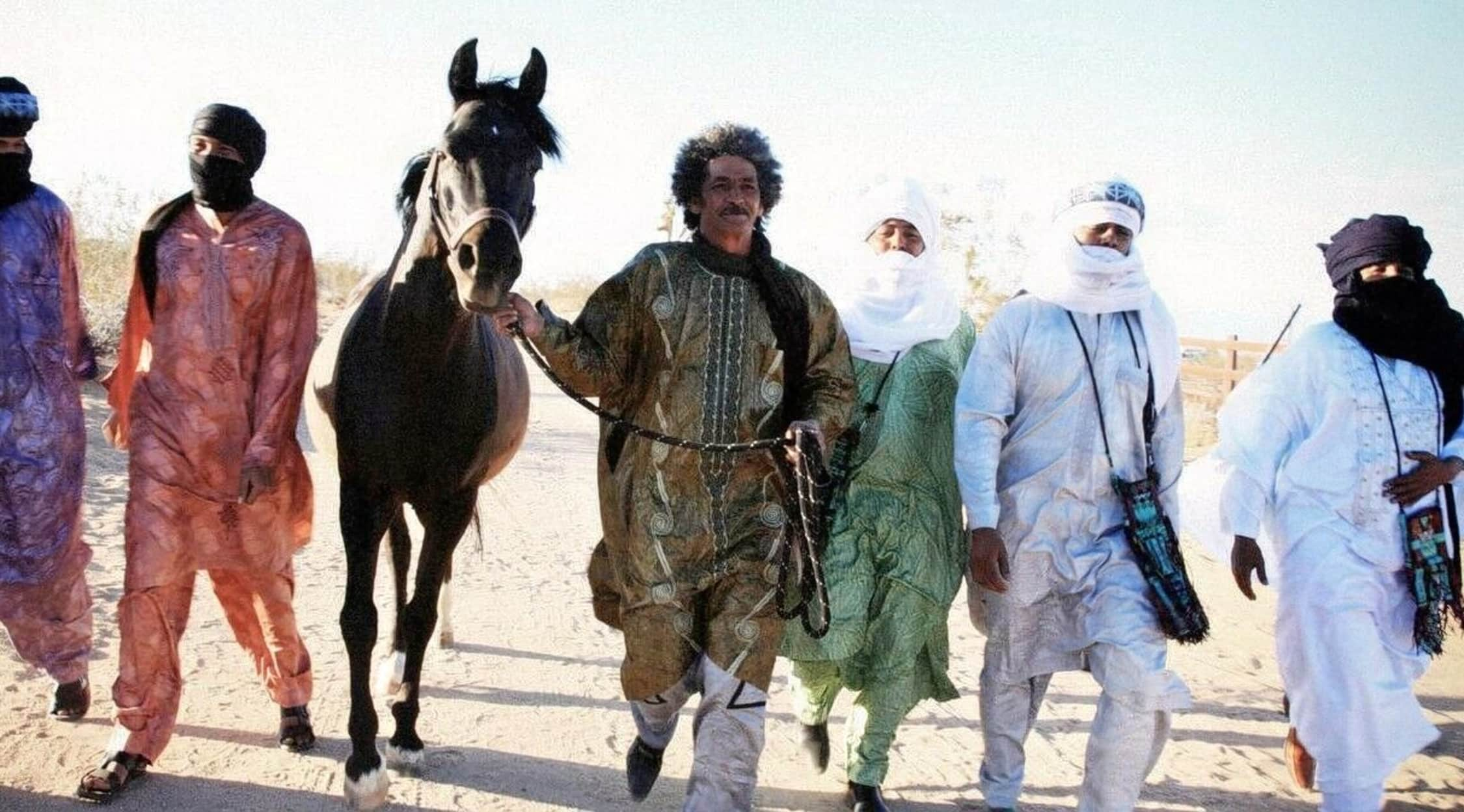 Rovi
Tinariwen Tickets
Tinariwen tour dates
Tinariwen, a group of Tuareg musicians from the southern Sahara desert, produce a unique version of new age rock influenced by traditional Malian music, classic western rock guitar and the ancestral percussion instruments of West and North Africa. The band's name translates as "empty places" in reflection of its members' nomadic and refugee backgrounds, a factor that likewise influences their musical themes of political awakening, repression and the lonesomeness of exile. The latest Tinariwen tour brings the Grammy Award-winning band's unforgettable live performances to venues across the country, a certain treat for fans of world music and guitar mastery alike.
Tinariwen's background
Tinariwen's founding members were exiles from Mali who came together circa 1979 in Libyan refugee camps. They were Tuareg nomads experiencing a decade-long forced transition from a traditional lifestyle to refugee status to military service before pursuing music full time from 1991. Throughout this time, Tinariwen evolved a guitar-focused sound augmented by traditional West African percussion, spare vocals and the influence of western rock guitar styles. Their early cassette tapes earned Tinariwen a grassroots following throughout the vast Sahara region.
Tinariwen gained international attention with the release of The Radio Tisdas Sessions in 2001. The album's haunting and languid signature sound is exemplified by the track "Tin-Essako," recorded live at Mali's Festival of the Desert, an event Tinariwen headlined and helped to organize. Other landmark events included playing the WOMAD and Roskilde festivals.
In 2004, Tinariwen released the album Amassakoul (meaning "The Traveler"). Critics and fans praised its stripped-down rhythms, bluesy rock guitar riffs and raw, passionate vocals. The band followed its release with a performance at Africa Oye, the largest African music festival in the UK. In 2005, Tinariwen won the BBC Award for World Music.
Tinariwen toured internationally in support of their 2007 album Aman Iman: Water Is Life. The record was followed in 2010 with Imidiwan: Companions, comprising a music CD and a DVD documentary about the band's history.
In 2010, Tinariwen was exposed to a considerably wider audience when they performed at the opening ceremony of the FIFA World Cup in South Africa. They followed the event with a 24-date U.S. tour. Another major achievement came in 2011 for Tinariwen, when their fifth album, Tassili, won the Grammy Award for Best World Music Album. The band released their sixth album, Emmaar, in 2014.
Similar to Tinariwen
Fans with Tinariwen tickets might also enjoy live performances by Bombino or Salif Keita.
Back to Top