There aren't any Events on the horizon right now.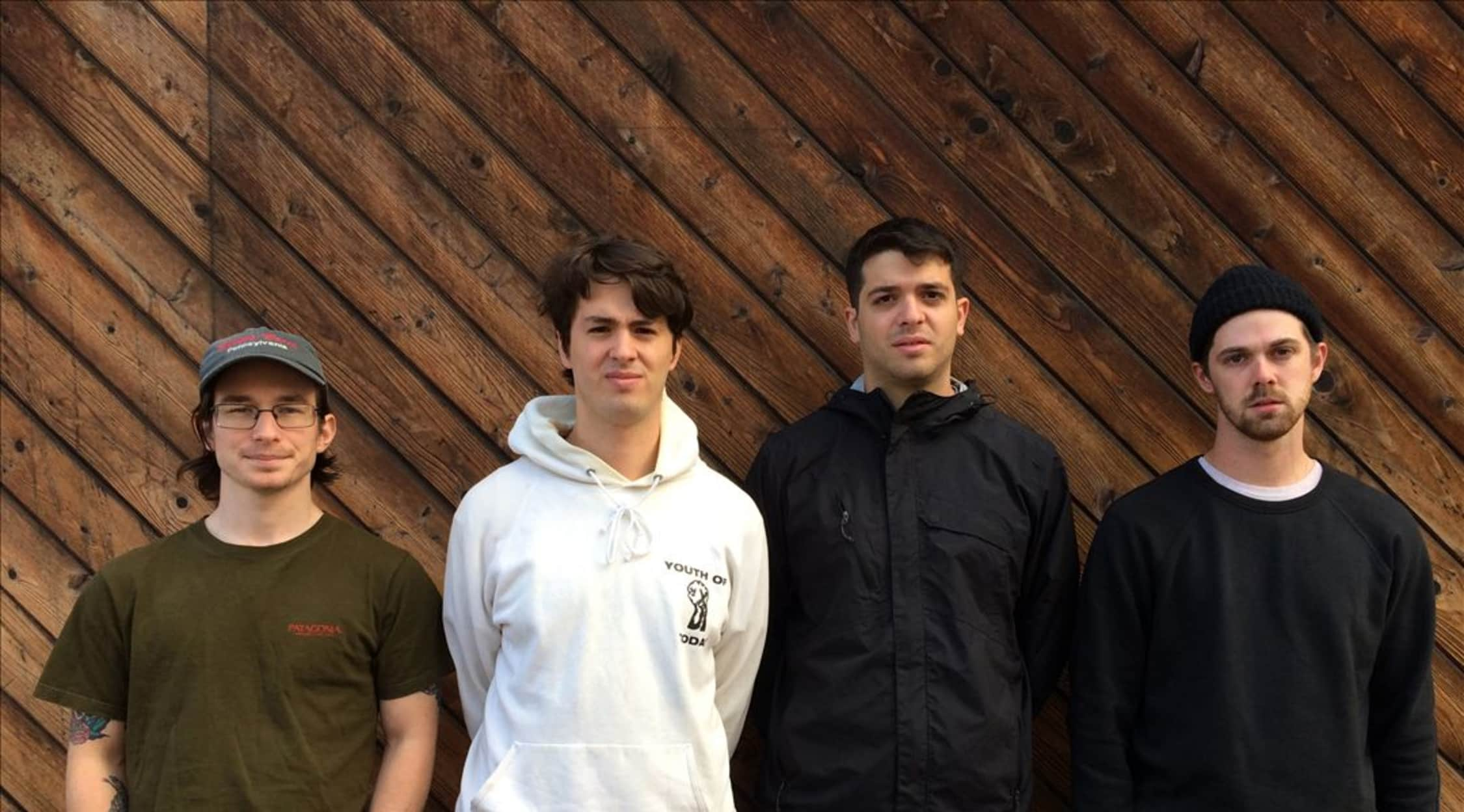 Rovi
Title Fight Tickets
Title Fight tour dates
Formed in Pennsylvania in 2003, Title Fight is a pound-the-pavement rock group that clawed its way from local shows to finally get discovered by happenstance. In fact, they put out five albums and toured around The Keystone State up until 2007, when they were finally discovered.
Since that time, Title Fight tour dates have taken them all the way from the Festival Corona Capital in Mexico City to the Obenuse Fest in Switzerland. The group -- Jamie Rhoden, Ned Russin, Ben Russin and Shane Moran -- also lend their talents to other bands, including Bad Seed and Disengage, but the four rockers have remained true to Title Fight since Moran joined as a guitarist in 2005.
Title Fight background
Title Fight's first release was its Down for the Count EP in 2003. It was four years later, though, when they recorded a split album with the Erection Kids, that things began to pick up for the band. They played alongside Set Your Goals and Fireworks in 2007, and it was here that they were discovered.
Although the band's first full studio album, Shed, wasn't released until 2011, fans had long been clamoring for Title Fight tickets. After the release, they would grace the stage at numerous musical events ranging from the Warped Tour to the AP Fall Tour. They even opened for punk rock legends Rise Against on their Endgame Tour.
Title Fight would go on to release Floral Green and Hyperview, their second and third full-length studio albums, respectively, before hitting the road and playing alongside bands like Underoath and Jane's Addiction at the Fuun Fun Fun Fest and Chain Fest.
While touring and recording, Title Fight was also featured on several compilation albums. These included Warped Tour 2012 Tour Compilation and America' Hardcore Vol. I.
Title Fight biggest hits
Title Fight has put out dozens of songs over the years, but few stand out more than "Chlorine," which made the Songs of the Week list at Grantland. It was singles like this and "Rose of Sharon" that helped Hyperview break the top 10 on the Billboard vinyl albums, Tastemaker albums, top rock albums, independent albums and other alternative albums lists.
The band also received considerable acclaim for its entry onto America's Hardcore Vol I: "Dreamcatcher." Two years after this appearance, Title Fight found themselves at No. 2 on Billboard's Vinyl chart. This was in no small part thanks to the popularity of their "Secret Society" single, which has accumulated hundreds of thousands of views on YouTube between their live, acoustic and studio versions.
Similar to Title Fight
If you enjoy Title Fight, you might also enjoy Four Year Strong and Balance and Composure.
Back to Top