There aren't any Events on the horizon right now.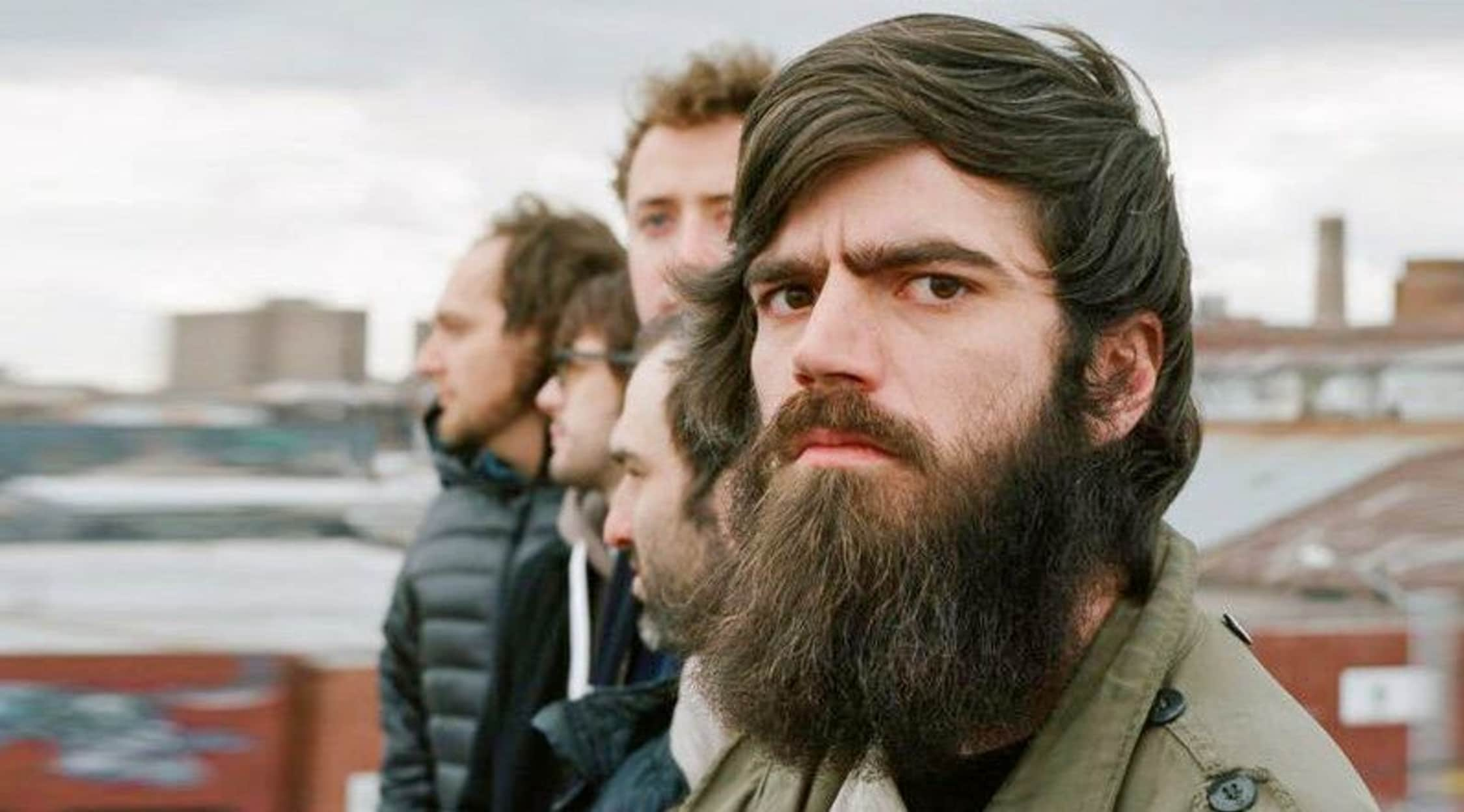 Rovi
Titus Andronicus Tickets
Titus Andronicus Concert Schedule
This popular indie punk rock group formed back in 2005, and for the past decade they have been one of the most beloved acts on the underground rock scene. Hailing from New Jersey, Titus Andronicus became a popular indie act of the 2000s thanks to their extensive touring schedule, as punk fans and indie rock lovers couldn't ignore their explosive and dynamic live shows. Titus Andronicus' members are in their element when they are on stage, whether it be a big one or a smaller, more intimate venue, which is why you should definitely act fast to secure your Titus Andronicus concert tickets before it's too late! These all-star rockers know how to put on one of the very best concerts around, and now you have the chance to see them in action!
Indie rock lovers throughout the US and Canada are thrilled about Titus Andronicus' upcoming concert schedule. This cool indie punk outfit's tour kicks off this September, when Titus Andronicus will be performing at awesome venues in cities like Philadelphia, Washington DC, Santa Cruz, San Francisco, Carrboro, Atlanta, Nashville, Los Angeles, Visalia, Seattle, Vancouver, Denver, and more! This highly anticipated North American rock tour will be stopping at one major music venue after another, and you certainly don't want to be caught without your tickets to see Titus Andronicus in action. Fortunately, StubHub makes finding in-demand concert tickets a breeze, but you better act fast! These awesome rock shows are right around the corner, and you don't want to miss out on this opportunity to see Titus Andronicus rocking out in front of your very eyes—check out StubHub's ticket selection today!
Titus Andronicus Background
Since forming in 2005, Titus Andronicus has received comparisons to some of the best and brightest indie acts and rock icons in history, such as the Pixies, Bright Eyes, and Bruce Springsteen. Although Titus Andronicus' sound is reminiscent of other great rock outfits, it's very clear that this popular indie rock act has developed its own distinct sound, which has received major praise from both fans and critics over the years. Titus Andronicus is composed of five stellar rockers: Eric Harm, Julian Veronesi, Adam Reich, Jonah Maurer, and Patrick Stickles. When this five-piece takes the stage, you can bet an explosive show will ensue. Their hard-rocking vibe and infectious energy never fails to pump up an audience, which is why you definitely don't want to miss out on one of these upcoming Titus Andronicus shows!
Over the past several years, Titus Andronicus has received high praise from major music publications like Rolling Stone magazine and Pitchfork, and this popular indie act has also appeared on stage at some of the biggest music festivals in the world. Titus Andronicus has rocked out at festivals like Lollapalooza and Coachella, and they have even appeared on shows like Last Call with Carson Daly and Late Night with Jimmy Fallon. Whether they are performing on stage at a major late night talk show or at a music festival, you can always count on Titus Andronicus to put on one unforgettable live show. This highly acclaimed indie act knows how to put on an incredible show, and now you might have the opportunity to see them live in concert thanks to StubHub! When you rely on StubHub for your concert ticket needs, you could have your Titus Andronicus concert tickets in just a few quick clicks on your computer! So hurry and lock down your tickets before they're all gone!
Greatest Hits
To date, Titus Andronicus has released three studio albums: The Airing of Grievances (2008), The Monitor (2010), and Local Business (2012). Indie rock lovers simply cannot wait until Titus Andronicus releases their highly anticipated fourth album, The Most Lamentable Tragedy, which is set to drop this year. Some of Titus Andronicus' most popular songs include indie favorites like "Albert Camus," "My Time Outside the Womb," "Four Score and Seven," "A More Perfect Union," "In a Big City," and "To Old Friends and New."
These songs will have you singing and rocking out all night long, so don't let this phenomenal opportunity slip through your fingers and lock down your Titus Andronicus tickets here on StubHub before it's too late!
Trivia
Rolling Stone magazine listed Titus Andronicus' album, Local Business, as the 38th best album of 2012.
The Experience
Get ready to feel the adrenaline coursing through your body, because Titus Andronicus is gearing up for some more electrifying live shows that you don't want to miss! This popular indie rock act has already received high praise from countless music publications and critics, so there is no doubt that Titus Andronicus can create some top-notch indie punk music—and now you might be able to witness their dynamic punk rock show in person! Simply lock down your Titus Andronicus tickets here on StubHub today!
Back to Top