TO KILL A MOCKINGBIRD LONDON
To Kill A Mockingbird London
To Kill A Mockingbird London Tickets
We didn't find anything nearby, but here's what's happening in other cities.
There aren't any events on the horizon right now.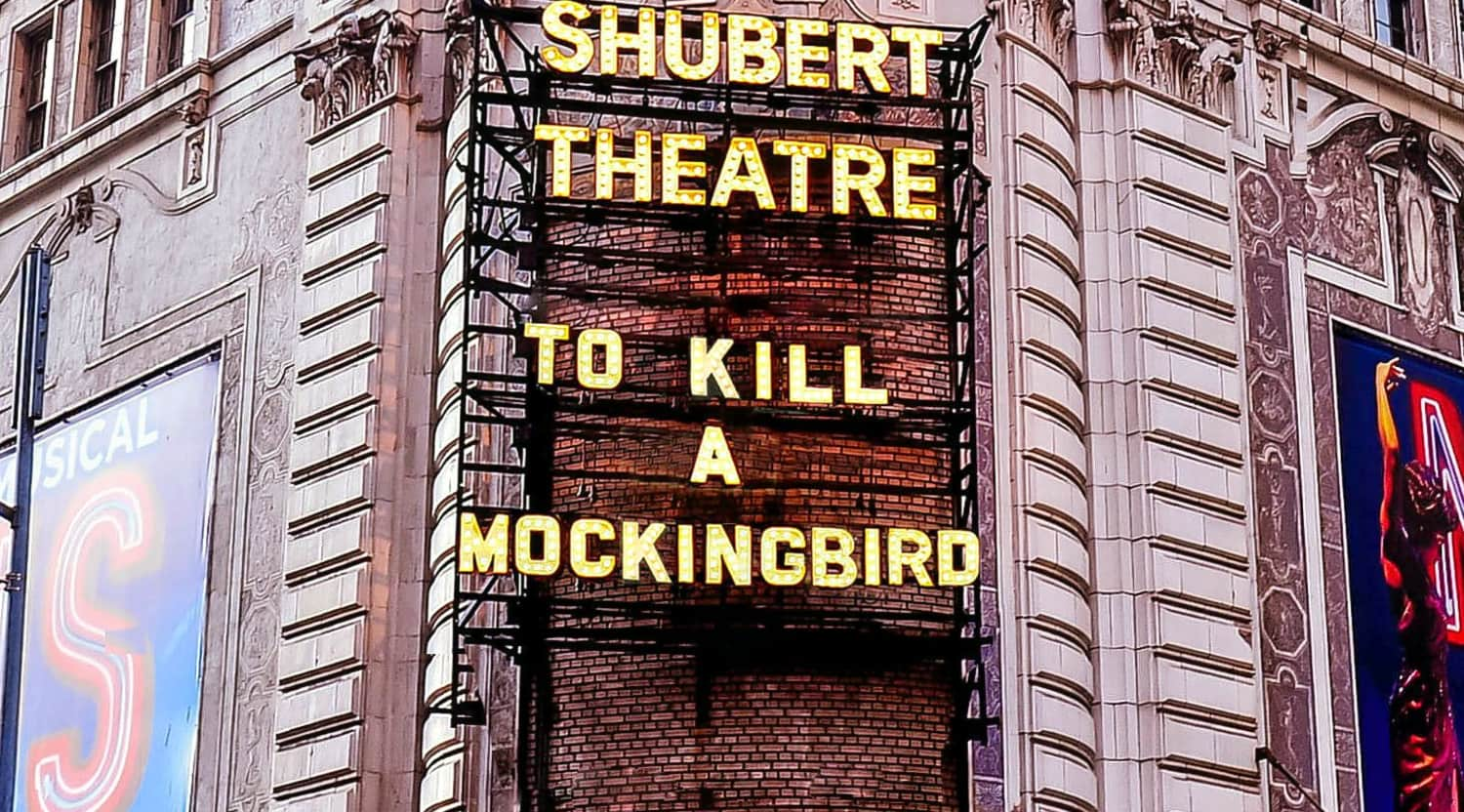 Alamy
To Kill A Mockingbird London Tickets
To Kill a Mockingbird London Tickets
Reading Harper Lee's To Kill a Mockingbird has become a cherished rite of passage for children the world over, and even adults sometimes seek consolation and encouragement by returning to this moving novel. Now it's coming to life on the London stage in a meticulous production, enveloping the audience in sweetness while challenging their notions of prejudice and courage.
Plot
To Kill a Mockingbird takes place in the small, impoverished and fictional town of Maycomb, Alabama, between the years 1933 and 1935. The main character is a girl named Jean Louise "Scout" Finch. Scout spends lazy summers playing with Jem, her older brother, and Dill Harris, a small and imaginative boy. The children are fascinated by the Finches' neighbor Boo Radley, a possibly violent recluse, and they devise ways to lure him outside. Meanwhile, a disturbing situation unfolds. A young, uneducated woman named Mayella Ewell, the daughter of an unemployed and alcoholic troublemaker, has accused the kindly black handyman Tom Robinson of raping her. Scout's brave and upstanding father, a widowed country lawyer, is tasked with defending Tom. That he does so with earnestness angers many Maycomb residents.
Schedule
You can see this exciting version of "Mockingbird" at London's Barbican Centre. Europe's largest performing arts venue, the Barbican opened in 1982, and it includes a glorious 1,156-seat theatre.
Trivia
To Kill a Mockingbird was initially published in 1960. It won a Pulitzer Prize, and it has sold tens of millions of copies over the decades. The movie version, for which Gregory Peck won the Best Actor Academy Award, is likewise a classic. What's more, Robert Duvall, who played Boo Radley, made his motion picture debut in Mockingbird.
Cast
With To Kill a Mockingbird tickets, you can enjoy Robert Sean Leonard's portrayal of Atticus Finch. Leonard, an actor who has been in many different shows, appeared in the 1989 movie Dead Poets Society, and had a recurring role on the TV medical drama House. Also, three young actresses are debuting in the role of Scout: Jemima Bennett, Ava Potter and Rosie Boore. Playing Tom Robinson is Zackary Momoh, whose stage resume includes Othello and Palm Wine and Stout.
Original Author
Harper Lee, born in 1926, has written only one other book, a sequel to Mockingbird called Go Set a Watchman that will be released in 2015. Lee is famously publicity shy, and rarely makes public appearances. She based Atticus Finch on her father, an Alabama lawyer, and Dill on her friend from childhood, the writer Truman Capote.
Producer
Adam Spiegel and William Village are producing this play. Spiegel established a theatrical company in 1995 and has launched shows across the globe, including Fame, Hairspray, High School Musical ― Live on Stage! and Lady Salsa. His frequent collaborator Village is also a respected producer. In fact, his 2011 revival of Crazy for You, which played at Regent's Park Open Air Theatre in London, won a coveted Laurence Olivier Award.
Back to Top
Epic events and incredible deals straight to your inbox.