We didn't find any Events nearby, but here's what's happening in other cities.
Todd Rundgren tour venues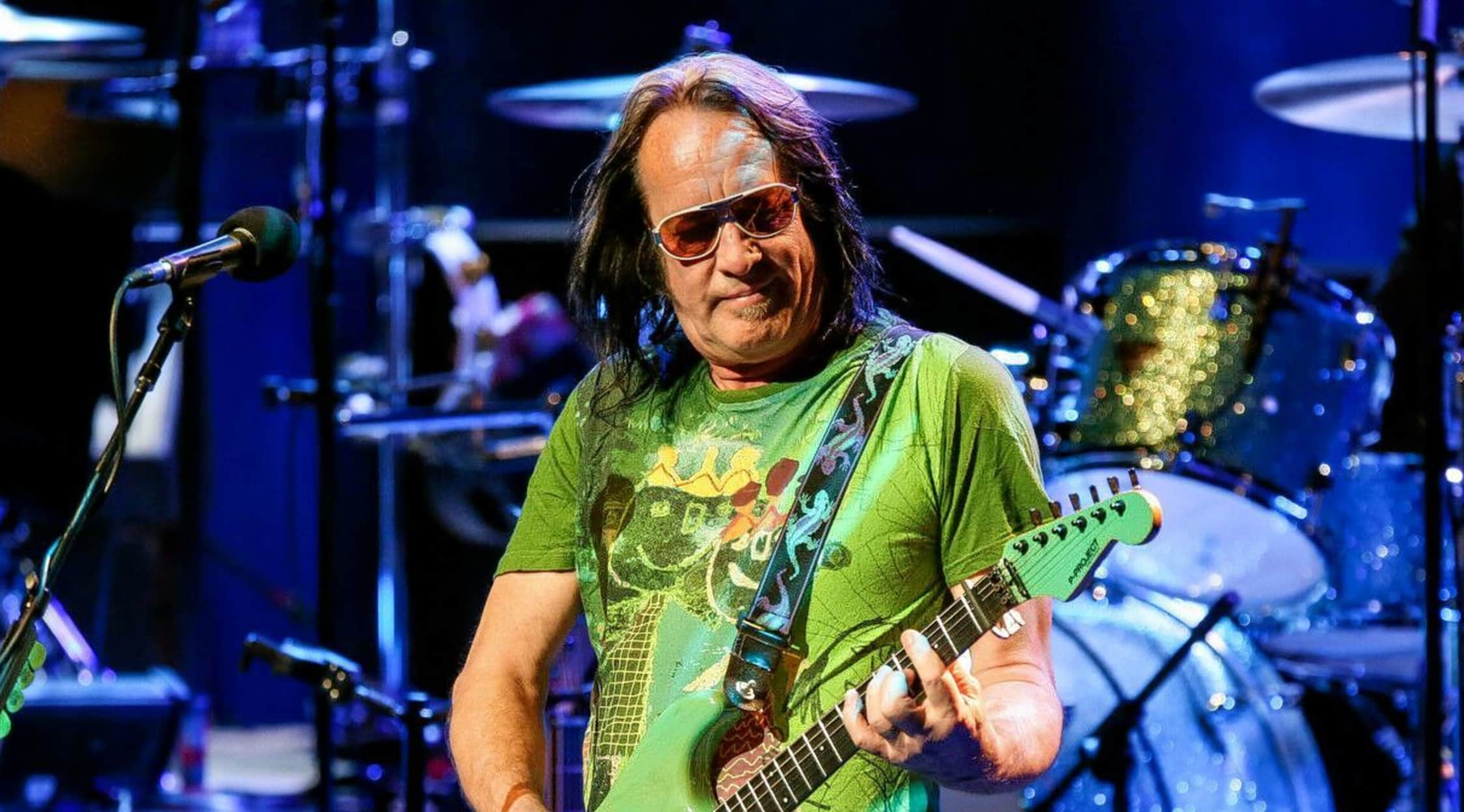 Alamy
Todd Rundgren Tickets
Todd Rundgren Tickets
As a Philadelphian born in Upper Darby in 1948, Todd Rundgren grew up with classical music and Gilbert and Sullivan. From an early age, he played diverse musical instruments, and he deftly mixed sounds. He developed the first color graphics on a laptop computer in 1980, and he created the first interactive television broadcast. He experimented with quadrophonic technology, progressive rock and Eastern religions, searching for meaning. He was both a recording artist and a producer who invented audio technology and produced and synthesized Grand Funk Railroad's We're an American Band album as well as music by Bad Finger, Meat Loaf and David Bowie.
Production and Psychedelics
Rundgren produced Janis Joplin's Pearl album, released after her fatal heroin overdose from incomplete recording session tapes. In 1970, Todd Rundgren, in a warm-up band for David Bowie, achieved a No. 20 Top Hit, "We Gotta Get You a Woman." In 1972, his closest friend from Philadelphia introduced him to cannabis, and he experimented with psychedelic drugs. Ritalin helped him write "I Saw the Light" in 20 minutes. He experimented with the synthesizer in every effect and technique to produce what fans saw as the dynamics of a psychedelic trip reflected in music.
Where can I buy Todd Rundgren tickets?
Buy your tickets online at StubHub, the world's largest ticket marketplace. Your purchases at the StubHub website or mobile app are protected by the FanProtect guarantee.
Are there Todd Rundgren concerts near me?
Todd Rundgren is participating in "It Was 50 Years Ago Today, A Tribute to the Beatles" at The Warner Theatre in Washington, D.C., the Garde Arts Center in New London, Conn., the Broward Center for the Performing Arts - Au Rene Theater in Fort Lauderdale, Fla., the NYCB Theatre at Westbury in Westbury, N.Y., The Community Theatre at the Mayo Center for the Performing Arts, The Kauffman Center for Performing Arts in Kansas City, Mo. and the Sands Bethlehem Event Center in Bethlehem, Pa.
Can you name some popular Todd Rundgren songs?
Todd Rundgren's albums are Something/Anything, A Wizard, A True Star, Runt: The Ballad of Todd Rundgren, Hermit of Mink Hollow and The Very Best of Todd Rundgren. Some of his most beloved songs include "Hello, It's Me," "I Saw the Light," "We Gotta Get You a Woman," "Couldn't I Just Tell You," "Just One Victory" and "The Dream Goes On Forever."
Can I see a Todd Rundgren concert in 2019?
Todd Rundgren's 2019 tour with with Chris Cross, Micky Dolenz, Joey Molland and Jason Scheff is a celebration of the Beatles. The tour marks 50 years after that the Beatles released its famous White Album. The original White Album had 30 tracks, and the 2018 50th anniversary White Album boxed set contains some extra tracks including "The Story of Bungalow Bill" and "Mean Mr. Mustard." You can expect to hear "Back in the U.S.S.R.," "Dear Prudence," "Ob-La-Di, Ob-La-Da," "My Guitar Gently Weeps," "Blackbird," "Rocky Raccoon," "Don't Pass Me By," "Sexy Sadie," "Helter Skelter," "Revolution" and "Cry Baby Cry" at these Todd Rundgren concerts.
What awards did Todd Rundgren win?
Todd Rundgren was inducted into the National Association of Music Merchants (NAMM) TEC Awards Hall of Fame. The National Association of Music Merchants recognizes technical excellence and creativity with awards for exceptional sound production. NAMM awards are the Grammy Awards of the production field, reflecting the highest honor a producer can receive.
What does Todd Rundgren do with the proceeds of his best-selling music?
Todd Rundgren incorporated a Spirit of Harmony Foundation to make music education available to all youth at an early age. His Spirit of Harmony Foundation contributes to public after-school music programs. He believes that playing musical instruments is important in the academic, social and economic development of all children regardless of socioeconomic level.
Which artists are similar to Todd Rundgren?
If you enjoy Todd Rundgren's music, you may also like Elton John, Ringo Starr and Kris Kristofferson.
Back to Top
Epic events and incredible deals straight to your inbox.