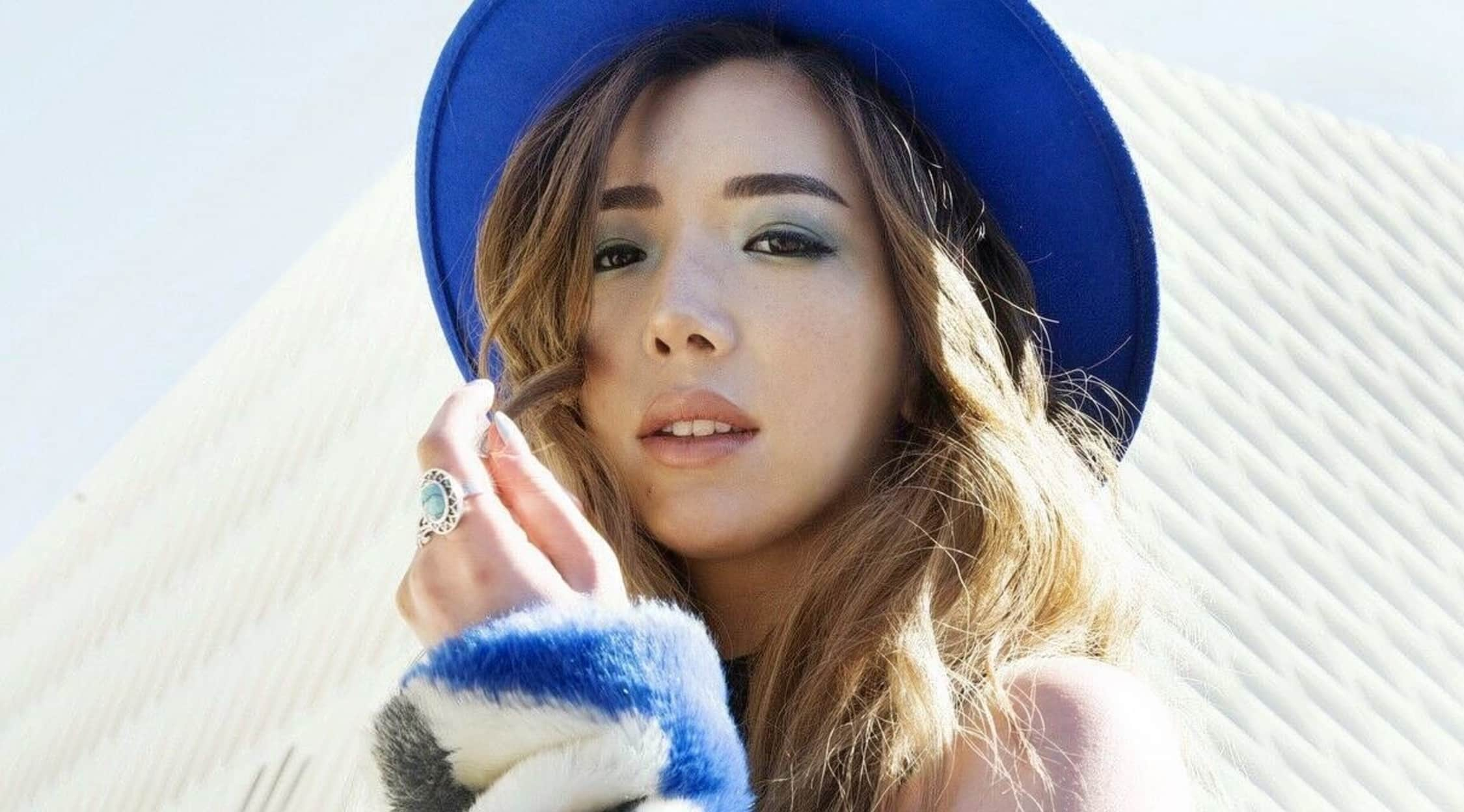 Rovi
Tokimonsta Tickets
Tokimonsta Schedule
Tokimonsta gained traction on the scene with her genuine brand of music. Since then, Tokimonsta has supported artists like Pretty Lights on tour and continues to work on new and exciting material.
Music fans are already anticipating Tokimonsta's next set of live shows because she has cemented a reputation for putting on fantastic live show brimming with hypnotic electronica jams.
Combining unique sounds to create music that is distinctly her own, Tokimonsta is set to hit the stage hard this year. Don't miss out on a chance to see this artist live! Head on over to StubHub to book tickets today. Tokimonsta will be performing live at Buku Music Festival in New Orleans, Louisiana, and Coachella in Indio, California. With just one click, StubHub can help you book tickets for Tokimonsta. While you're there don't forget to check out other tickets for the hottest concerts of the year. StubHub provides the most up-to-date information on concerts and venues near you!
Tokimonsta Background
Jennifer Lee, known as Tokimonsta, is a Los Angeles native celebrated for having an authentic take on indie, electronic, R&B and dance music. Lee attended the University of California, Irvine, with a degree in business and later worked as a video game producer. Originally, Lee was classically trained as a pianist. While in college, she started working on beats and participated in workshops by Leimert Park's Project Blowed and Low End Theory. In 2010, she was invited to attend the Red Bull Music Academy in London. Lee was the first female to sign Flying Lotus's Brainfeeder label and released her first album, Midnight Menu, in 2010 on Brainfeeder.
Tokimonsta regularly circles the planet as a live entertainer and performer. During the summer of 2012, she was a part of the Full Flex Express tour, which was the first electronic music-themed train tour. With Skrillex, Diplo, Pretty Lights and Grimes, she traveled across Canada. Lee additionally performed on the very first SS Coachella, which is Golden Voices' first ocean cruise festival. Other notable performances include Coachella, Sonar Barcelona, DEMF, WMC, Electric Zoo, SxSW, Camp Bisco, Decibel Festival and more in the future.
Tokimonsta Albums
Tokimonsta's discography is comprised of the following: Bedtime Lullabies EP (2008); Cosmic Intoxication EP (2010); Midnight Menu (2010); Creature Dreams EP (2011); Los Angeles 8/10 EP (2011); Boom EP (2012); Half Shadows (2013); and Desiderium (2014).
Tokimonsta Trivia
When it comes to little-known tidbits about Tokimonsta, there are quite a few of them. For instance, did you know that LA Weekly ranked Tokimonsta as 2010's No. 1 female DJ in Los Angeles? It's true!
Did you also know that Tokimonsta dabbled in the world of video games before dedicating her time to music? Yep, it's true. She said that in her position, she was tasked with business development and licensing. She said she had fun with the role working for a video game publisher but in the end, she added that it "didn't really work out." In 2011, however, she lent her talents to a Mortal Kombat release. She also revealed that she wouldn't mind having her very own radio station for Grand Theft Auto.
And, did you know Tokimonsta has a goal to collaborate with M.I.A.? Tokimonsta said she looks up to the Sri-Lankan rapper because "she can do whatever she wants" in terms of not giving in to major label constraints.
Tokimonsta Concert Experience
Tokimonsta is poised to offer a performance unlike any other. She incorporates new technology along with pieces of musical and multimedia gear to create an experience that is engaging as well as intricate. Tokimonsta will be sure to give an unparalleled, high-octane experience you won't want to miss!
If you are looking for something to do this weekend, gather up a group of your closest pals for a promising evening of dancing and music at a Tokimonsta concert. Tokimonsta is one of the best acts to recently eclipse the music scene! Completely authentic, with a penchant for distinguishing herself from the rest, Tokimonsta is consistently proving why she is one of the most extraordinary rockers in her genre. Tokimonsta is making fantastic music and when she brings it to life on stage it is a spectacle to embrace.
Delivering one of the most exciting and captivating live shows on the road today, one which never fails to get the crowd moving and grooving, Tokimonsta has become an act to see. Tickets for Tokimonsta's concerts go fast so be sure to jump at the chance to reserve yours. Pick up some concert tickets to see Tokimonsta perform the next time she's in your hometown! You're already in the right place here on StubHub! StubHub gets you in front of the best acts around. With just a click of the mouse, you can discover the vast selection of tickets StubHub has to offer from theater tickets to sports tickets to everything in between. So what are you waiting for?! Take a look at StubHub today!
Back to Top
Epic events and incredible deals straight to your inbox.