There aren't any Events on the horizon right now.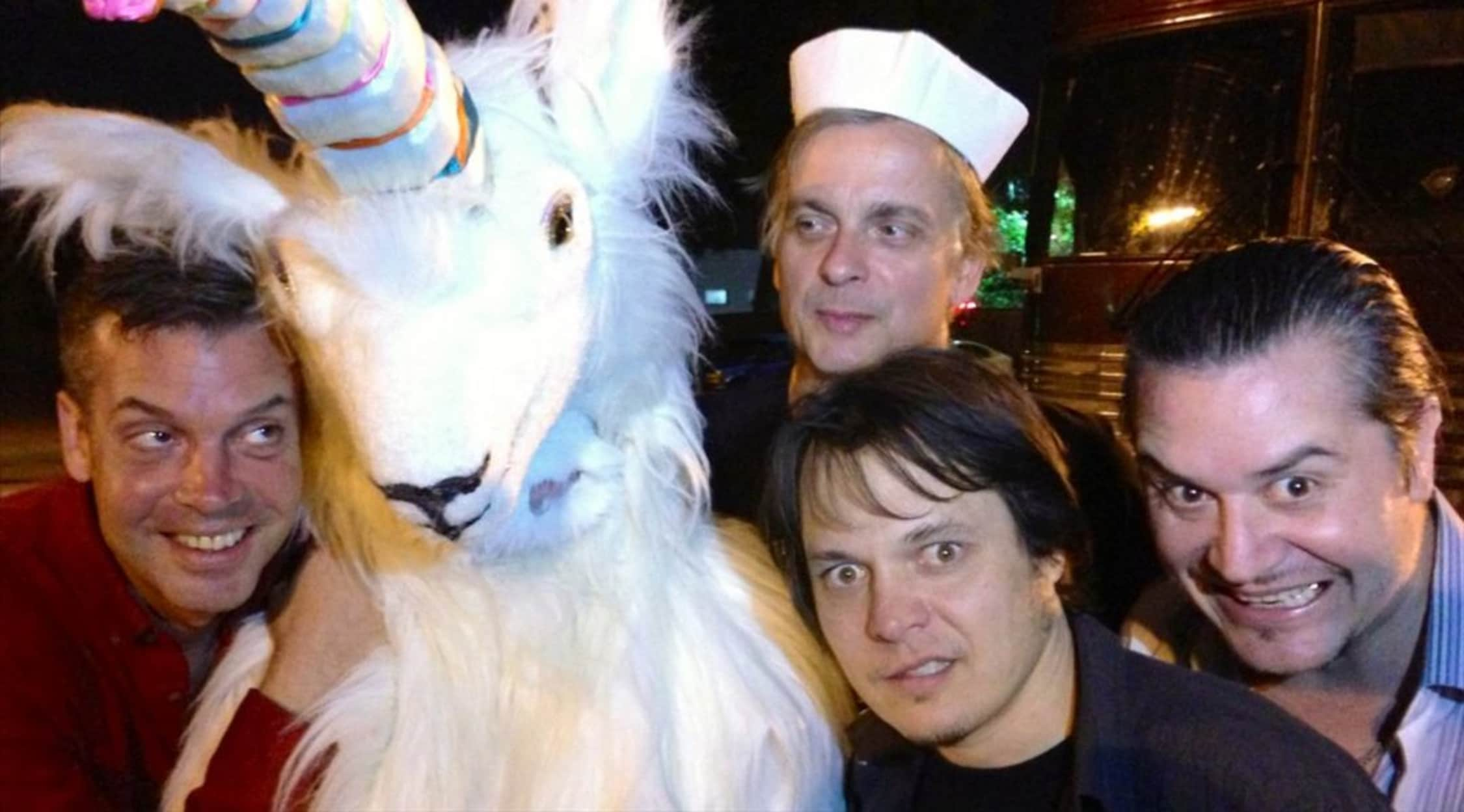 Rovi
Tomahawk Tickets
Tomahawk Tickets
Tomahawk is an alternative metal/experimental rock super group that first got together in 2000 and have been recording and touring ever since. The band is fronted by former Mr. Bungle and Faith No More singer and keyboardist Mike Patton, with former Jesus Lizard member Duane Denison on guitar, former Helmet drummer John Stainer on drums, and Kevin Rutmanis of the Melvins on bass. With a line up like that you can expect only the best and most intresting hard rock and Tomahawk delivers in spades. Tomahawk is a rock band loaded with the best musicians in alternative and hard rock that you do not want to miss when they are performing live. Buy concert tickets for Tomahawk from StubHub and get ready to rock!
Tomahawk Concert Tickets
If you are a fan of any of Tomahawk's members' other bands you know what to expect when seeing these guys play live, and even if you are not familiar with their previous work Tomahawk offers a one of a kind hard rocking sound that is sure to blow you away. Their are plenty of formulaic hard rock acts out there so it is refreshing to hear a band like Tomahawk putting their musical chops to the test and making new experimental music that still rocks.
Tomahawk Tour Dates
With each member of the band having loads of fans from their previous bands in tow you can be sure that every Tomahawk performance will be packed. In fact the band has been selling out most of the venues they play on their tour. This is one live act you cannot afford to miss and is the opportunity to see members of some of your favorite bands that have broken up performing once again. This band never fails to impress and leaves audiences blown away whenever and wherever they play. Take a look at Tomahakw's tour dates to see when they will be hitting the stage at a venue in your town.
Tomahawk Tour Tickets
Anyone who sees Tomahawk live is always left thoroughly entertained and eager to see the band the next chance they get. Dedicated Tomahawk fans are always quick to get tickets to see this incredible band the minute they go on sale. Tickets to see Tomahawk never stay available for long so be sure to act now while you still have the chance to get some. As always, StubHub is the place to find all of the hard to get concert tickets you could ever want including tickets to every stop on Tomahawk's current tour.
Tomahawk Tour Schedule
Get ready to see one of the premiere alternative metal acts in the world filled with members of other much loved punk and metal bands when you plan on heading out to a Tomahawk show. These guys are all veteran musicians who bring their best stuff to ever performance and are sure to offer a concert going experience you will never forget. Buy rock tickets for Tomahawk from StubHub and get some friends together to come rock out with you.
Back to Top