There aren't any Events on the horizon right now.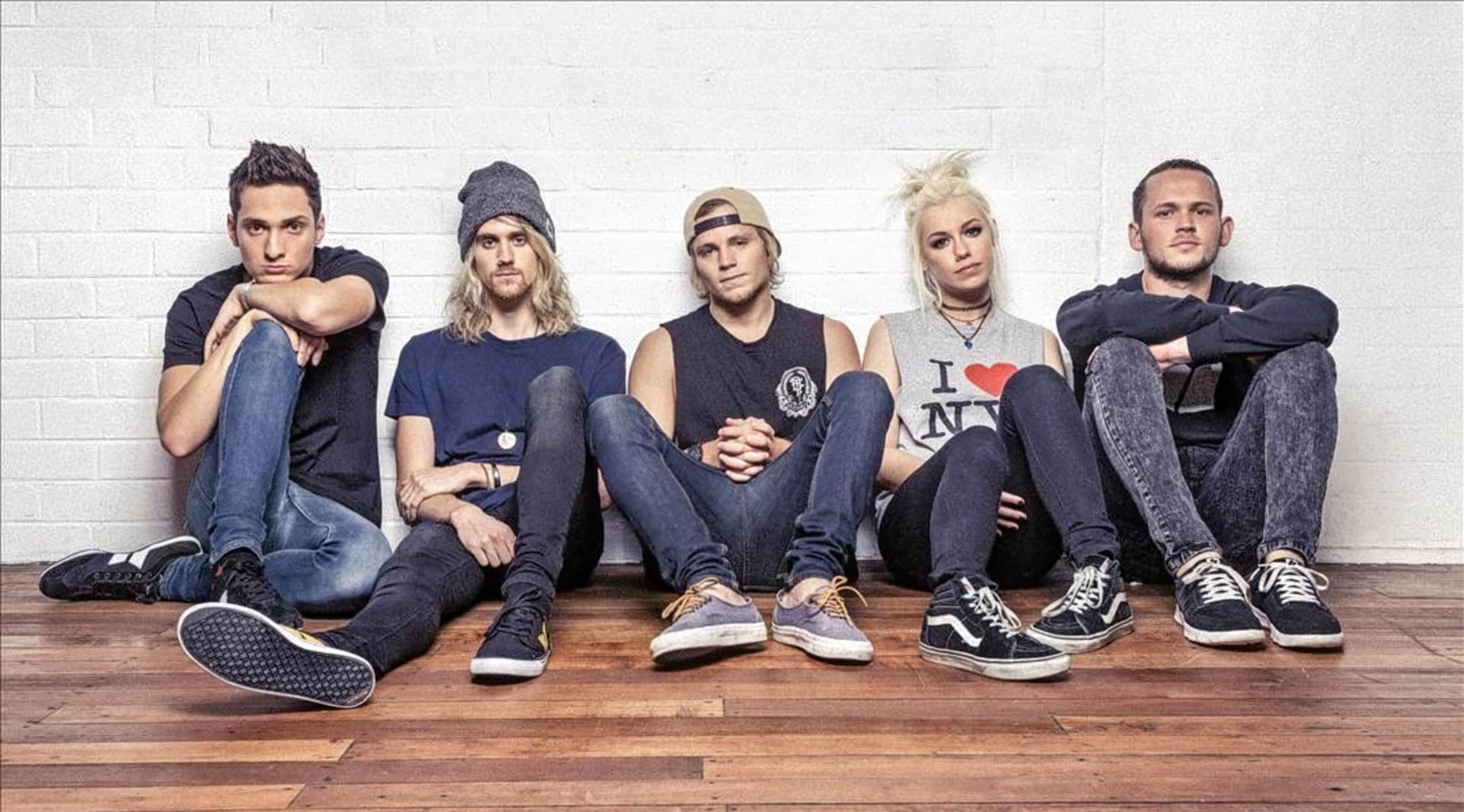 Rovi
Tonight Alive Tickets
Tonight Alive Concert Schedule
This Australian rock band has been tearing up stages around the world since forming in 2008, and now they might be bringing hits like "Lonely Girl" and "The Edge" to a venue near you! Known for their extensive touring, Tonight Alive is always heading to another top-tier music venue, winning over countless new fans throughout every tour. Now you just might be able to see this fun-loving Australian pop punk band live in concert, and it's a show that you definitely won't want to miss attending! So hurry and purchase your Tonight Alive tickets right here on StubHub before it's too late!
Tonight Alive kicks off their upcoming tour in February, and rock lovers and pop punk fans alike are already clamoring for tickets to these red-hot upcoming shows. Tonight Alive has shows scheduled in cities like London, Manchester, Newcastle Upon Tyne, Glasgow, Portsmouth, Bristol, Birmingham, Chicago, Pontiac, New York, Cambridge, Philadelphia, Atlanta, Mesa, and Denver. From the UK to the US, there are plenty of chances to catch Tonight Alive in action in the near future, which is why you should act fast and purchase your tickets here on StubHub as soon as possible! And make sure to sign up for event alerts on StubHub as well, as this will ensure that you will be kept up-to-date on future Tonight Alive shows in your neck of the woods. So what are you waiting for? Check out StubHub's ticket selection as soon as possible!
Tonight Alive Background
Tonight Alive is an Australian pop punk band composed of Jenna McDougall, Whakaio Taahi, Jake Hardy, Cam Adler, and Matt Best. Together, these five musicians can crank out some of the hottest and catchiest pop punk tracks around, which is why they have secured so many fans across the world over the past several years. After forming in 2008, Tonight Alive started playing at various local venues and small festivals, and gradually their fame began spreading throughout Australia. In 2009, Tonight Alive released their first independent EP, All Shapes and Disguises, which spawned the song, "Closer." This catchy track was featured on the TV show The Hills, and it the EP helped Tonight Alive gain traction not just in the Australian music scene, but also in the American music scene. Over the next several years, Tonight Alive's fame exploded, and before long they were working alongside acts like Good Charlotte and Blink-182's Mark Hoppus, proof that they were quickly becoming one of the hottest acts in the punk world.
Over the past few years, Tonight Alive has rocked out at some of the biggest rock music festivals and concert events in the world, including the Vans Warped Tour. They have also toured with countless top-notch bands, such as All Time Low, The Used, Taking Back Sunday, and Echosmith. Currently signed to Fearless Records and Sony Entertainment, there is no denying the fact that Tonight Alive is on its way to becoming a dominating force in the pop punk scene, as they are already a major player in the genre. So if you want to catch this popular Australian rock troupe in action, you better act fast! Tonight Alive has an enormous and wildly devoted fan base, and you can bet that these rabid fans will swoop up tickets quickly. So hurry and purchase your Tonight Alive tickets right here on StubHub today!
Greatest Hits
Tonight Alive has released two studio albums to date: What Are You So Scared Of (2011) and The Other Side (2013). Their most recent album peaked at number 43 on the Billboard 200 and at number eight on the US Indie chart, and it became one of the most popular pop rock albums in recent years. Fans are anxiously awaiting the third Tonight Alive album, which is expected to drop in March 2016, which means that you are sure to hear some new Tonight Alive songs when you catch this awesome pop punk band in action this year! Along with their new songs, you might get to hear Tonight Alive favorites like "Starlight," "Breakdown," "The Ocean," "Lonely Girl," "The Edge," "Drive," "To Be Free," "Human Interaction," and "Listening." So if you want to rock out to these infectious hits in concert, simply secure your tickets on StubHub today!
Trivia
Tonight Alive's popular track, "The Edge," was featured in the hit film The Amazing Spider-Man 2.
The Experience
Get ready to hear some of your favorite pop punk hits live in concert, because thanks to StubHub you could lock down your Tonight Alive tickets in a matter of minutes! There is no doubt about the fact that Tonight Alive can put on a knockout live rock show, which is why you better hurry and purchase your tickets before it's too late. So what are you waiting for? Head to StubHub and lock down your Tonight Alive tickets today!
Back to Top