TOO HOT TO HANDEL
Too Hot to Handel Tickets
We didn't find anything nearby, but here's what's happening in other cities.
There aren't any events on the horizon right now.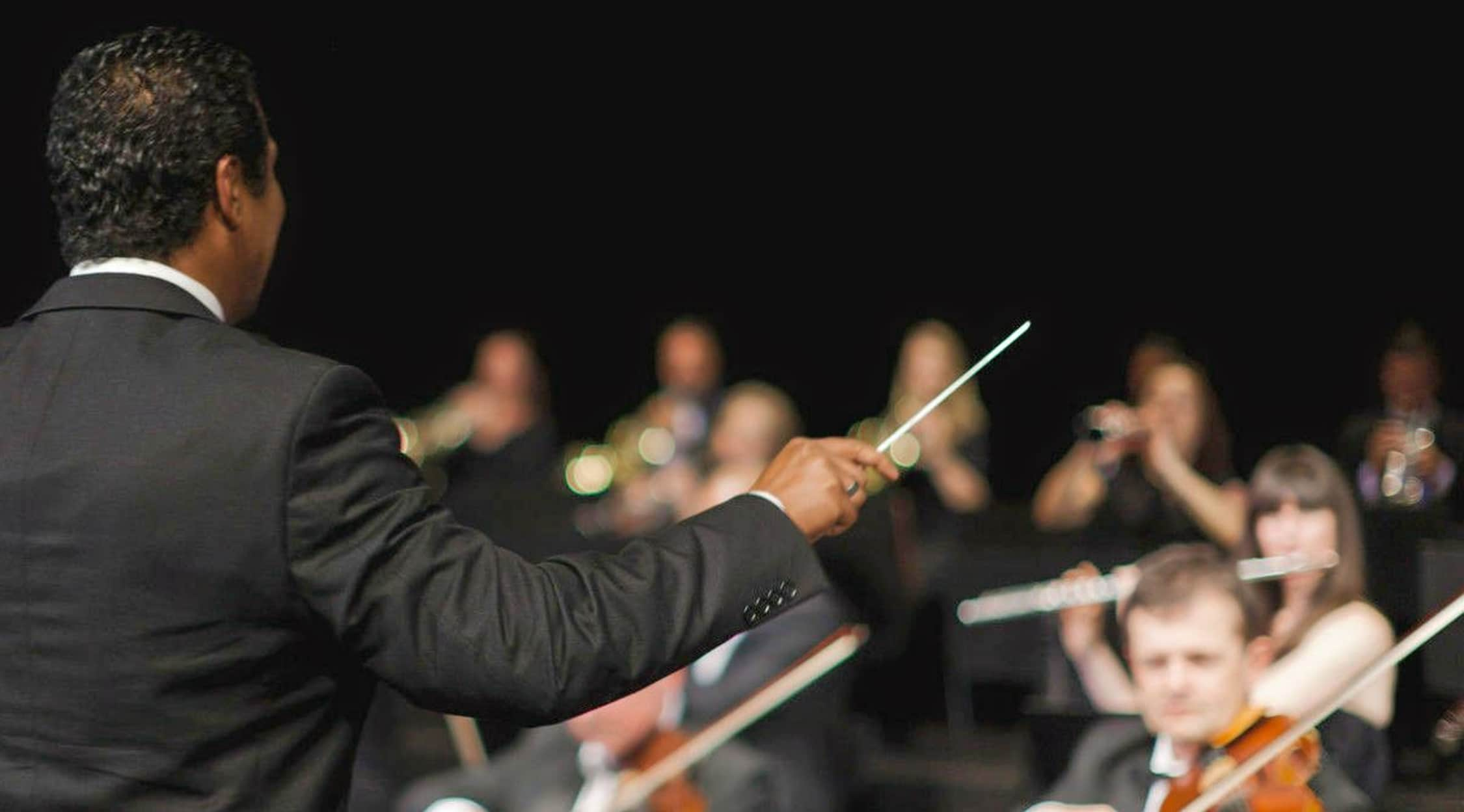 Alamy
Too Hot to Handel Tickets
Too Hot to Handel Schedule
Presented by the Detroit Opera House and the Rackham Symphony Choir, Too Hot to Handel is a "jazz gospel Messiah." Now your chance is here to see why The New York Post calls Too Hot to Handel "... perhaps the jazziest, most soulful reinterpretation of Handel's Messiah you'll ever hear."
If you're up for an evening brimming with a rockin' rhythm section, toe-tapping and hand-clapping, then you should make sure you grab your tickets for the Motor City Opera House's production of Too Hot to Handel coming up at the end of the year. The piece has been hosted in Detroit since 2003, and if you've never caught the previous acts, it's time to get in on the action.
All you need to do is reserve your tickets right now through StubHub - where you can find everything you need for entertainment all in one spot! From theatrical production schedules to concert listings, StubHub has it all. So what are you waiting for?! Check it out today!
Too Hot to Handel Plot
George Frideric Handel's Messiah was initially created as an Easter offering. It exploded on the stage of Musick Hall in Dublin in 1742. Handel composed Messiah around three and four weeks in August and September 1741. "He would literally write from morning to night," said Sarah Bardwell, Handel House Museum in London. The text was arranged by prestigious librettist, Charles Jennens, and was meant for an Easter production the subsequent year. Dublin was selected for the debut of Messiah, which offered a loose narrative: The first part prophesied the birth of Jesus; the second part exalted his sacrifice for humankind; and the ending celebrated his Resurrection.
The premiere in Dublin proved to be a success, which was mirrored in London. It took some time for Messiah to claim its spot as a holiday favorite, but by the early 19th century, performances of the Messiah became a Yuletide tradition. Globally, Handel's reputation continued to bloom. The great Mozart even paid Handel the highest compliment of reorchestrating Messiah in 1789. Mozart even admitted to be in awe of Handel. He maintained that any changes to Handel's score should not be construed as an effort to improve upon the music. "Handel knows better than any of us what will make an effect," Mozart said. "When he chooses, he strikes like a thunderbolt."
Today, Messiah is still considered a masterpiece and a mainstay of the holiday season. For many amateur choirs, the work is the centerpiece of their inventory and the climax of the year.
Too Hot to Handel breathes new life into Handel's classic Messiah, injecting two of the most prominent Detroit musical styles- jazz and gospel - while mixing in swing, classical, blues and scat. The production is celebrated globally with orchestras and audiences looking forward to Too Hot to Handel on an annual basis!
Expect soulful reinterpretations of Behold a Virgin, Every Valley, All We Like Sheep and Hallelujah.
Too Hot to Handel Cast
Under Artistic Director Suzanne Mallare Action, the Rackham Symphony Choir takes the stage with prestigious soloists Alfreda Burke, Rodrick Dixon and Karen Marie Richardson. Too Hot to Handel also assembles Detroit jazz icons Dave Taylor, Marion Hayden and Alvin Waddles along with Too Hot to Handel Orchestra members Al Ayoub, Fred Hughes, Chris Collins, Walter White and James Simonson.
Too Hot to Handel Trivia
Have any idea how Too Hot to Handel all started? More than 10 years ago, Rodrick Dixon, vocalist, went to New York's Lincoln Center to belt out a musical masterpiece he couldn't get out of his head. He then made the decision to convince someone to stage it in the Windy City. Dixion's vision came to culmination
Though classical conservatives may frown upon the version of Messiah altered through blues, gospel and jazz, but once the talented ensemble takes the stage, the production is irresistible! Handel's deep-rooted, eternal tunes remain, but metrically the piece soars in ways that the legendary composer never could have predicted!
Too Hot to Handel Experience
Too Hot to Handel has claimed its spot as one of the most coveted attractions across the country! Too Hot to Handel symbolizes the European classical tradition in stirring dialogue with its African-American equivalent. The music bears the depths of Handel's original.
To hear this transformed imperious score is to experience a renewed appreciation of the power of the original and the expression of the jazz-gospel contribution to it.
From the zealous blues expression of The Trumpet Shall Sound to Dixon's lively scat singing in The People That Walked in Darkness, Too Hot to Handel is soaked in enthusiasm!
Now you have the opportunity to experience Too Hot to Handel for yourself! All you need to do is reserve your tickets in advance right here through StubHub. StubHub carries tickets for the Too Hot to Handel productions, including the one coming up in Detroit! Sign up for event updates now so you're in the know when Too Hot to Handel is headed to your neck of the woods. It's fast, easy and convenient!
Back to Top