We didn't find any Events nearby, but here's what's happening in other cities.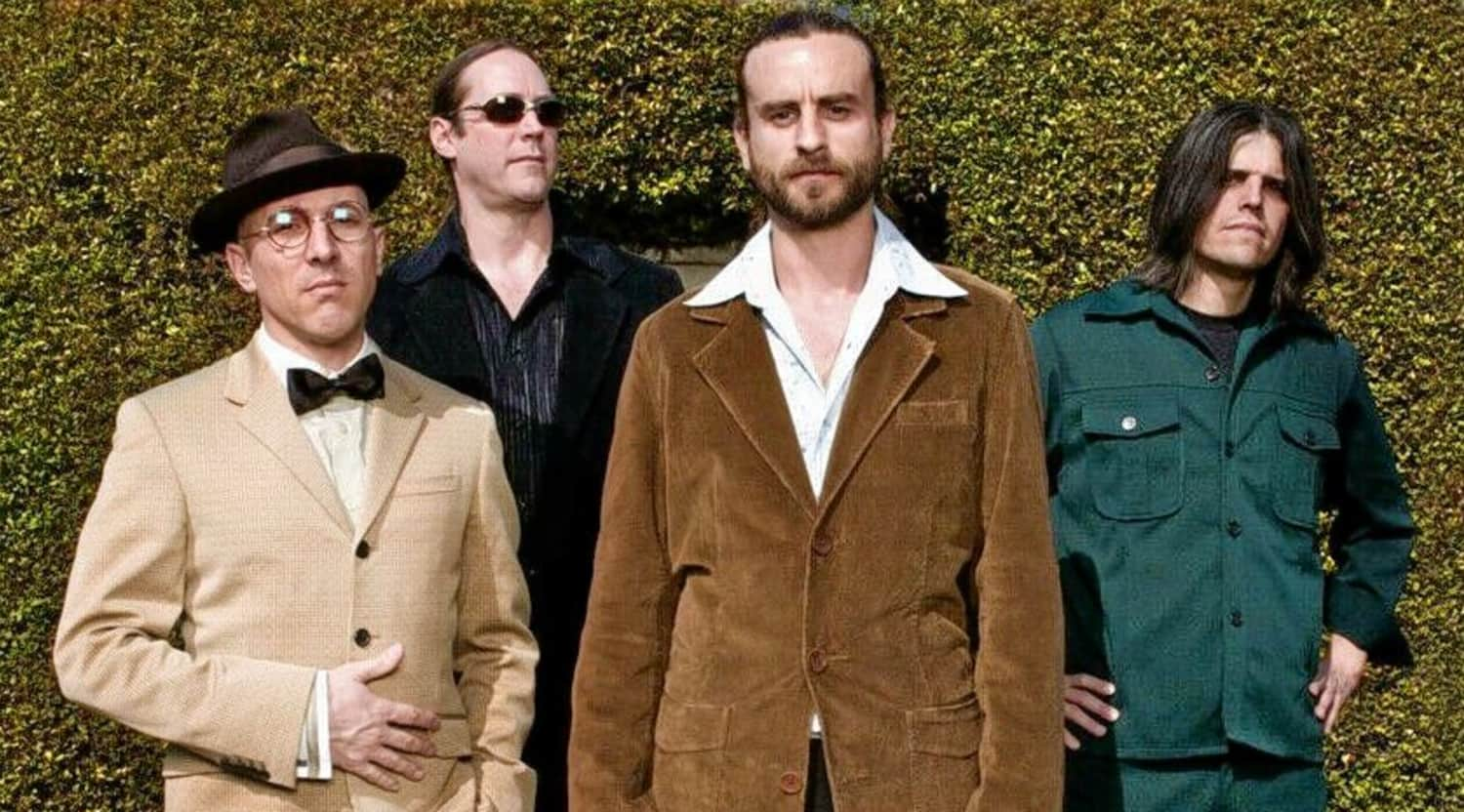 Rovi
Tool Tickets
Tool Tickets
Formed in 1990 in Los Angeles, Tool is a rock band known for its complex and layered song structures, unique album art, intense live shows and song lyrics that can be obscure, profoundly spiritual and bitingly sardonic. The band's style and sound are utterly its own, sitting on the border between rock and metal. Tool has, at varying times, been said to play alternative rock, progressive metal, art rock, psychedelic rock and post-metal but, in truth, has shown an impressive ability to defy all precise genre classifications, experimenting heavily from album to album and song to song. Over the years, Tool has played at many major music festivals, particularly at Lollapalooza in Chicago.
Some Advice For You, Little Buddy
Tool consists of vocalist and chief songwriter Maynard James Keenan, guitarist Adam Jones, bassist Justin Chancellor and drummer Danny Carey. Keenan has a unique vocal style that finds a way to be alternatively aggressive and vulnerable-sounding. Tool's best-known song, "Ænema," is an apocalyptic fantasy in which Keenan spews out bile and frustration over what Keenan takes to be the vanity of LA society. "Lateralus," a song off the band's eponymous 2001 album, is also appreciated by fans for its intricate structure and for the fact that it's entirely based around the Fibonacci sequence. Jones is not only crucial to the band for his riff work but also for his skills in visual arts and directing and producing Tool's music videos. Chancellor, who joined Tool in 1995, is known for his thumping but melodic baselines. Carey's drumming is aggressive and reminiscent of African tribal drumming, proving the backbone of the band's sound. This combination of musical talent has won Tool three Grammy Awards, two for Best Metal Performance in 1997 and 2001 and one for Best Recording Package.
Where can I buy Tool tickets?
Backed by a guarantee of authenticity through its FanProtect program, StubHub makes it easy to buy Tool tickets online through either a mobile or desktop device.
What artists have influenced Tool's music?
To produce its unmistakable style, Tool has drawn upon an impressively diverse set of musical influences, from King Crimson and the Melvins to Pink Floyd and the Sex Pistols. Guitarist Adam Jones has also mentioned that the band has drawn from Depeche Mode, Joni Mitchell and even country music for ideas. As for the band's non-musical influences, songs like "Forty Six & 2" and "Lateralus" are greatly influenced by the ideas of psychologist Carl Jung, and "Ænema" is based in part on a joke routine from comedian Bill Hicks, to whom the album Ænima was dedicated.
What can I expect from Tool's live performances?
Tool's unforgettable live performances are a major aspect of what has earned the band such an extraordinarily dedicated following. For one thing, unlike most frontmen, Maynard James Keenan prefers to lurk in the darkness behind his other bandmates and is often invisible to the audience for much of every show. On many occasions, the rest of the band has actually followed Keenan's lead in this regard, turning stage lighting off entirely or arranging it to be very dim, such that the band members' figures on stage are difficult for the audience to make out. The reason for this, the band has said, is to bring attention to their music rather than to their personalities.
What kind of jokes is Tool known for playing on its audience?
The band brings subversive and dark humor to its touring and live performances. In one case, Tool disseminated a false rumor on the internet in 1996 that three of its members had been killed in a tour bus accident just before a planned show, only to arrive at the venue completely unharmed.
What songs does the typical Tool tour setlist include?
Tool is extremely fond of bookending its shows with the songs "Ænema" and "Stinkfist," respectively. In between, concertgoers are likely to hear songs like "The Pot," "Parabola," "Schism," "Invincible," "Vicarious," "Forty Six & 2" and a new song called "Descending," which does not appear on any of Tool's albums. During Tool concert intermissions, the band will also usually play a tape recording of one of its more experimental tracks that do not require traditional instrumentation, like "Intermission" or "(-) Ions."
What are some artists who are similar to Tool?
Bands similar to Tool include A Perfect Circle and Puscifier - both of which are also fronted by Maynard James Keenan - as well as Alice in Chains, Primus, Nine Inch Nails and the Deftones.
Back to Top
Epic events and incredible deals straight to your inbox.