There aren't any Events on the horizon right now.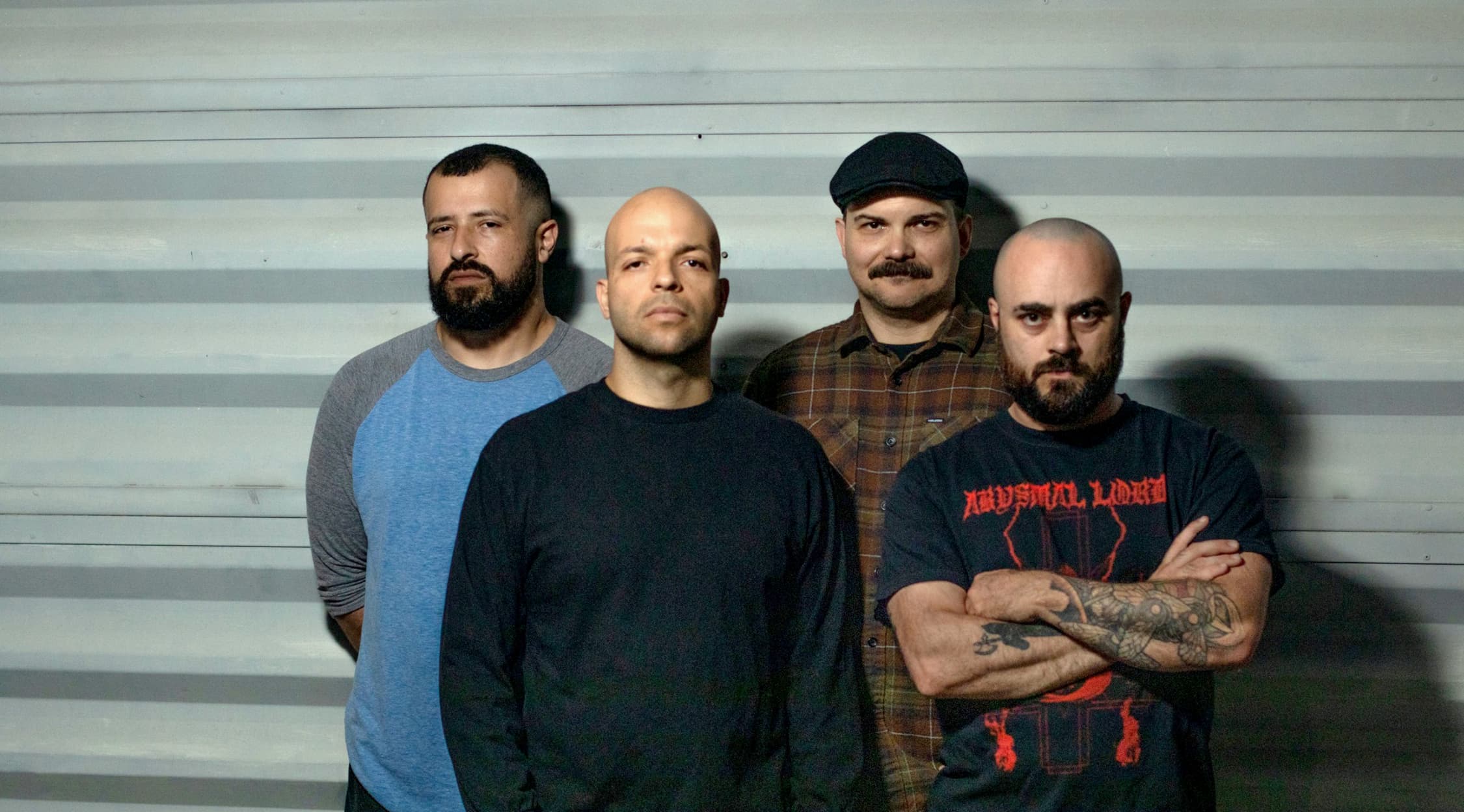 Rovi
Torche Tickets
Torche - The 2015 Tour
Sludge metal slingers Torche are ramping up for a return to the stage this Spring, embarking on three special tour performances that will take them all across North America. Don't miss Torche when they make their way to a city near you, with stops including: Dallas, TX; Allston, MA; and Brooklyn, NY. The Torche March tour is just a warmup for what is sure to be a mind blowing 2015 North America music extravaganza, so if you don't see Torche making their way to a location near you, keep calm and carry on. Stay up to date on all things Torche right here at StubHub, your number one resource for concert tickets on the web.
Torche will be kicking off their Spring tour in Dallas, Texas, where they'll be playing the illustrious Club Dada. Dada has hosted some of the hardest hitting musical acts to ever pass through the American southwest, a testament to Dallas' vibrant nightlife and music scenes. Once Torche is done slaying crowds at Dallas, the band will head to Massachusetts where they'll be playing the city of Allston at all time favorite music venue Great Scott. Just a stone's throw from Harvard and the Charles River, Great Scott mixes all the best parts of Boston's thriving cultural scene and is the perfect jumping off point for an exciting night out in one of the Northeast's most famous cities. Torche will end their 2015 Spring tour with a stop in the culture capital of the world in Brooklyn, New York. The band will be burning down the Saint Vitus concert hall as they light up NYC with their nonstop hard hitting metal sound.
From the biggest amphitheatres to your favorite local venues, the Torche 2015 tour is a must see sludge metal event that is the shining embodiment of the modern metal movement. Be sure to hop aboard the Torche tour train as it chugs, slashes and burns into a local near you!
About Torche
Torche would burst onto the metal scene in 2004, consisting of established grindcore and metalists Steve Brooks, Juan Montoya, Jonathan Nunez, and Rick Smith. The band's diverse background with a series of major up and coming acts, including Floor, Cavity, and Post-Teens, came with a built in fan base that would immediately flock to Torche's new, cutting edge metal sound. The band would sing up with Rock Action Records to release their 2005 debut, immediately hitting the tour road as they toured alongside some of the biggest and most well known names in the hardcore and metal scenes, including Harvey Milk, Coheed and Cambria, The Sword, Black Cobra, and Pelican.
The band toured for three years on their debut, slowly gathering new material for their sophomore follow up in 2008. The album would live up to monumental expectations, with Torche deciding to take their music in new artistic dimensions as they expanded not just the sludge metal genre, but what would later become known as Torche's signature niche sound. Despite a rapid rise in popularity and a fan base that extended across multiple continents, the band would suffer a lineup change when founding member Juan Montoya departed the band due to differences with other band members on the new direction of Torche's sound. Despite the lineup change, Torche's profile continued to rise as they became regulars at major festivals and metal tours across North America and Europe, including increasingly regular spots at hallmark American festivals such as Texas' South By Southwest. In order to keep up with the band's increasing musical complexity, the band announced Andrew Elstner joined the ranks of Torche in 2011, returning the band to their original four piece lineup.
With four EPs and the forthcoming release of their fourth full length album, Torche remains at the forefront of the sludge metal music movement, slaying venues and Billboard charts with every new tour and every new release. The band's forthcoming album, Restarter, is already gaining widespread buzz from metal fans and music critics all across the globe.
Previous Hits
The band's 2005 self titled debut would drop on the Robotic Empire label, immediately marking Torche as game changers on the mid 00s metal scene. The album featured the original Brooks/Nunez/Smith/Montoya lineup, clocking in at nearly 30 full minutes of hard hitting metal madness that featured a slew of longtime Torche favorite tracks such as "Safe", "Charge of the Brown Recluse", "The Last Word", and "Holy Roar".
Moving to Hydra Head Records, the band's 2008 release Meanderthal was a breakout success that received widespread praise and acclaim across the board. The album received near perfect scores from critics at AllMusic, AbsolutePunk, Thrash Hits, SPIN, and Sputnikmusic, with Decibel Magazine describing the album as the #1 most extreme album of 2008. The album features a laundry list of Torche classic hits including "Speed of the Nail", "Healer", Triumph of Venus", "Grenades", and "Amnesian".
Moving to Volcom Entertainment, the band's 2012 release Harmonicraft again wowed critics, with the album receiving coveted four and a half star ratings from both AllMusic and Sputnikmusic. Stereogum considered the record one of the best of 2012, and the album would be the first recorded with the addition of guitarist and vocalist Andrew Elstner.
Trivia
Former member Juan Montoya left the band on bad terms, coming to blows with Stephen Brooks before his departure. Montoya would later form the band MonstrO, with fellow hard rockers Bevan Davies, Kyle Sanders, and Charlie Suarez.
The band has released two splits since their rise to fame, 2009's Chapter Ahead Being Fake and 2011's Torche/Part Chimp.
The Torche Concert Experience
With a nonstop discography of hits and the sludgiest brand of metal in the industry today, the Torche concert experience is a must see music event that will reshape how you experience live shows. Whether they're sampling from hits from their debut album or dropping previously unheard tracks from their forthcoming album Restarted, Torche delivers an adventure in music that is in a league of its own. Don't miss your chance to catch one of the fastest rising music acts in the world today live and in the flesh - get your tickets today!
Back to Top
Epic events and incredible deals straight to your inbox.