We didn't find any Events nearby, but here's what's happening in other cities.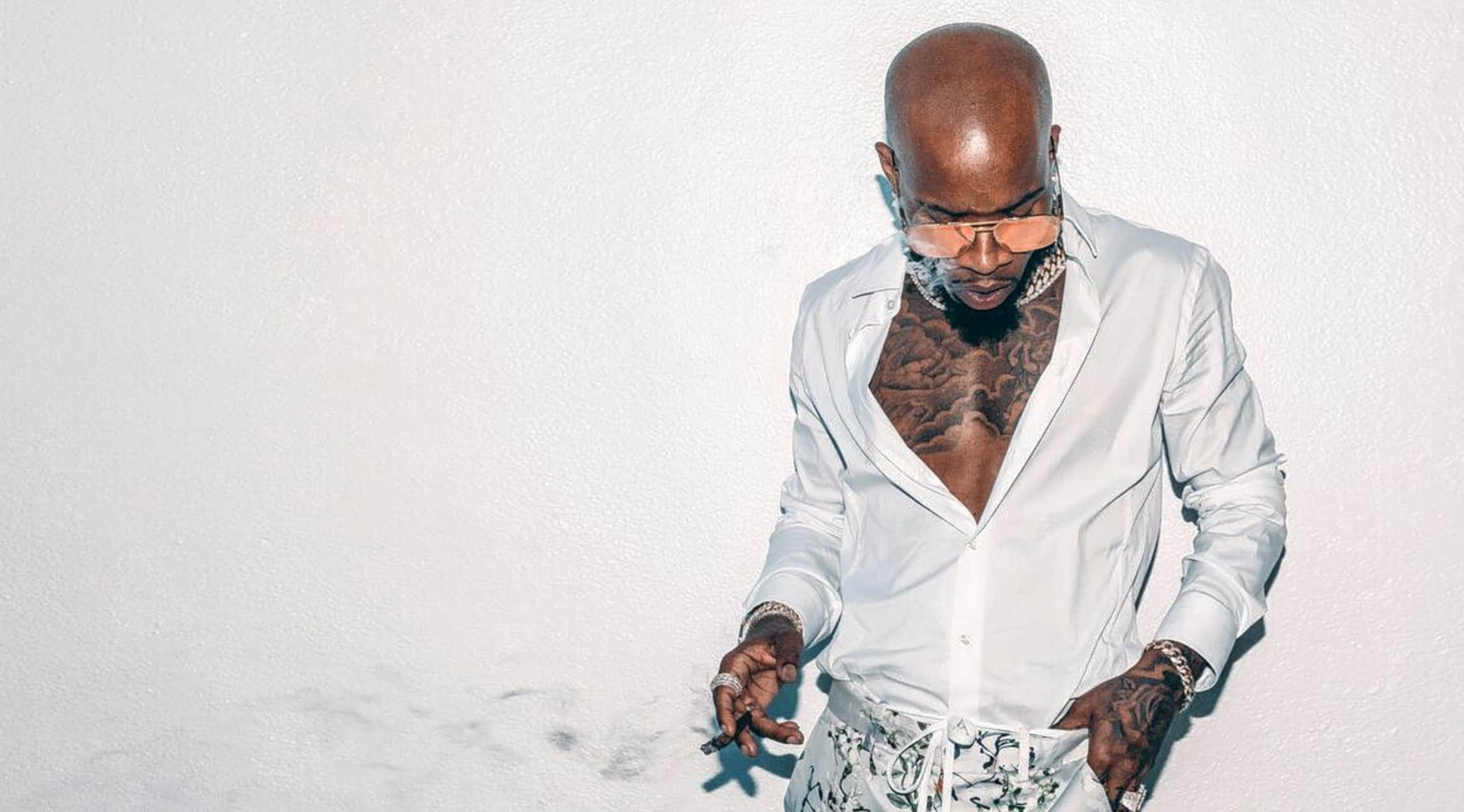 Rovi
Tory Lanez Tickets
Tory Lanez Tickets
As one of the most popular Canadian performers in the world, Tory Lanez has become the symbol of the versatile performing style. After multiple singles from his debut album I Told You topped the Billboard Hot 100 chart, Lanez developed his unique technique that is characterized by both singing and rapping. So far, he has released a total of three studio albums and has participated in a slew of successful collaborations with other performers such as Meek Mill, Sean Kingston and Chris Brown. Although his career is filled with countless accomplishments, Lanez also drew a lot of attention to himself through industry challenges targeted at artists such as Drake, Joyner Lucas and Jacquees. With multiple gold-certified records sold, Tory Lanez is a hit in both rap and R&B spheres, and his live performances are always engaging to behold.
Getting Signed at 23
Daystar Peterson, better known as Tory Lanez or Argentina Fargo, was born in Brampton, Ontario, Canada. His family eventually moved to Miami, Fla., where he would begin his rap career. Unfortunately, Peterson's mother passed when he was young, and he moved all over the US with his father, who pursued a new career as a minister. His travels allowed the rapper to meet individuals from all over the US and build relationships that eventually helped him to gain recognition when he started making his own songs as a teenager. Although his dedication to performing led him to drop out of school at age 16, Lanez capitalized on his talents by starting to mix singing and rapping. His debut mixtape, T.L 2 T.O, enabled him to capture the attention of established artists like Sean Kingston, and he signed with both Mad Love Records and Interscope Records in 2015. Since then, Tory Lanez has released a combination of both singing and rapping tracks that have ranked on multiple Billboard charts. Additionally, his viral song "Shooters" won him his first Rap Recording Award at the Juno Awards in 2017. Two years later, he won the same award for his "Love Me Now?" track.
Where can I buy Tory Lanez tickets?
Tory Lanez tickets can be safety purchased at StubHub, which is the leading marketplace in the world, characterized by its FanProtect guarantee and smooth checkout process. Don't forget StubHub's innovative technology that shows you a 360-degree view of your desired seats.
Where is Tory Lanez playing?
Tory Lanez is touring with Chris Brown and Ty Dolla $ign in 2019. These upcoming shows are scheduled all over the US and include states such as Oregon, Utah, Washington, Louisiana, Florida, New Jersey, Pennsylvania, New York, Maryland and many others.
What can I expect from Tory Lanez?
As one of the leaders of the combined style of rapping and singing, Tory Lanez concerts are known for highly energetic rap and smooth R&B sounds. He incorporates visual effects to accompany the bass-ridden acoustics as he dances around the stage whenever the singing or rapping part of the track takes a back seat to the instrumental.
How long is a Tory Lanez concert?
A typical Tory Lanez concert lasts around an hour and a half. Since his current tour includes two more artists, however, the actual length is closer to three or more hours. Nonetheless, Lanez is known for performing no less than an hour and a half with minimum breaks as he delivers impressive dance choreography that includes the support of multiple back-up dancers.
Can you name some popular songs by Tory Lanez?
Some of the most popular songs released by Tory Lanez include "Say It," "Freaky," "Shooters," "Real Addresses," "Talk to Me" and "LUV."
Which artists are similar to Tory Lanez?
Tory Lanez fans might enjoy songs released by Joyner Lucas, Frank Ocean and Fetty Wap.
Back to Top