There aren't any Events on the horizon right now.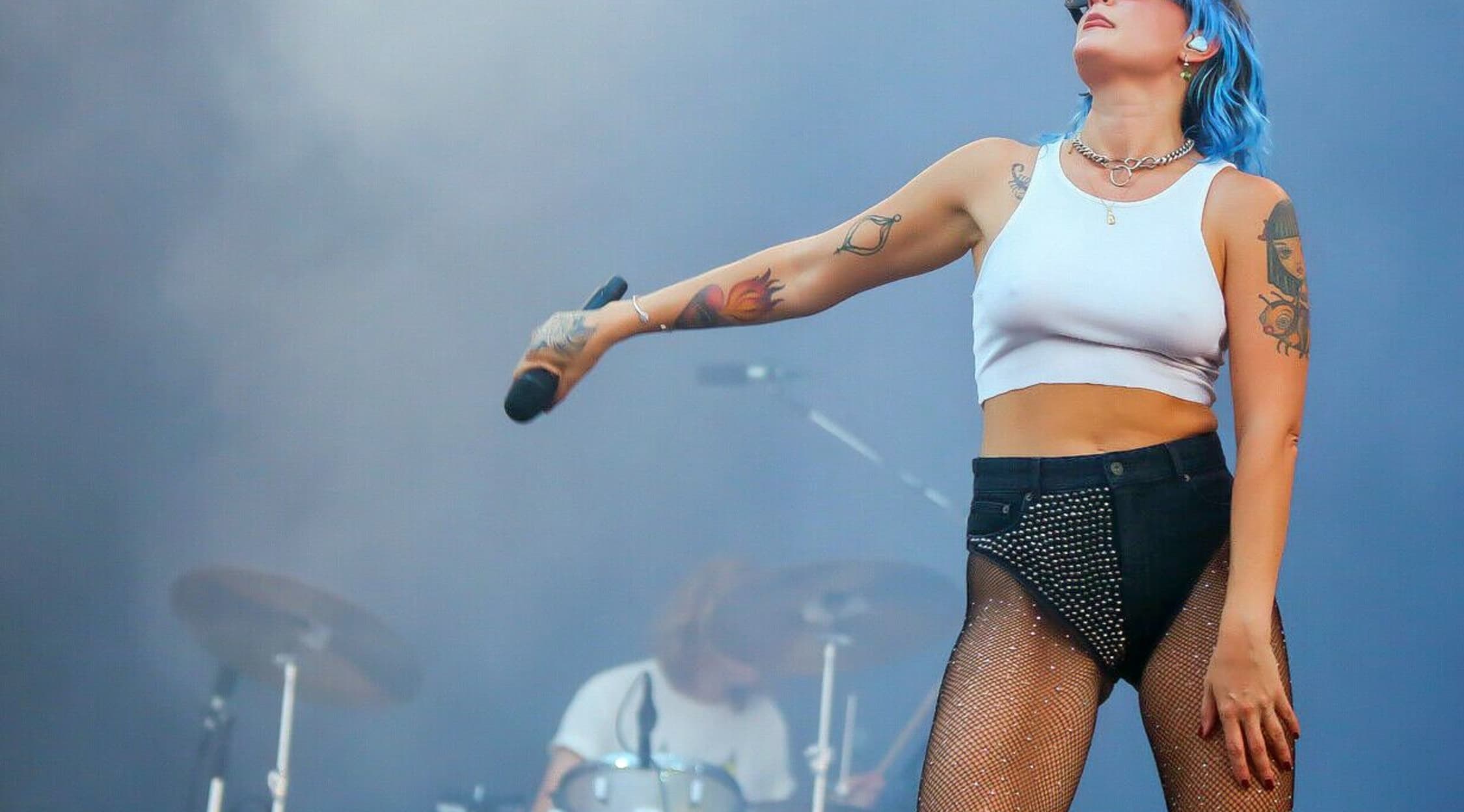 Zuma
Tove Lo Tickets
Tove Lo Tickets
Tove Lo is a Swedish pop singer-songwriter. She is well-known for her raw take on pop music as she prefers a more grunge approach that fans can experience during her live performances. Born Ebba Tove Elsa Nilsson, the artist selected her stage name by using her middle name and the Swedish word for lynx. Tove Lo's debut album, Queen of the Clouds, reached No. 14 on the US Billboard 200 within a few weeks of its release in 2014. Since then, she has produced three studio albums, titled Lady Wood, Blue Lips and Sunshine Kitty.
The "Habits" of Tove Lo
Tove Lo began her music career in 2006 when she started writing songs with a friend. They formed a math rock band, known as Tremblebee, and played gigs in bars around Sweden. The group eventually broke up, which led Lo to venture into the pop music scene. During this time, she taught herself record production and worked on her demos. A few years later, she released her first single, "Love Ballad," in 2012, followed by her second single, "Habits (Stay High)," in 2013. Tove Lo gained significant popularity after the release of "Habits (Stay High)." Her online following at the time combined with the success of her second single led to Universal Music offering her a record deal.
Where can I buy Tove Lo tickets?
Find Tove Lo concert tickets at StubHub, which boasts the FanProject guarantee. Buy tickets on the go by downloading the StubHub app on to any mobile device or by going to stubhub.com on your desktop computer.
Will Tove Lo tour in 2019?
While Tove Lo has yet to announce a tour for 2019, she is scheduled to perform at a few festivals overseas this summer.
Can you name some popular Tove Lo songs?
"Talking Body," "Habits," "Glad He's Gone," "Cool Girl," "True Disaster," "Not on Drugs," "Out of Mind," "Influence," "Thousand Miles," Lies in the Dark," "Got Love," "This Time Around" and "Don't Talk About It" are a few songs that have won over Tove Lo fans.
Has Tove Lo won any awards?
Tove Lo won the Grammis Sweden Music Award for "Song of the Year" in 2015 for "Habits (Stay High)" and was named "Best Female Artist of the Year" by the Scandipop Awards in 2015. Tove Lo received a Grammy award nomination in 2016 for "Love Me like You Do" for "Best Song Written for Visual Media" along with a Golden Globe Award nomination for "Love Me like You Do" in the "Best Original Song" category.
What's the setlist like at a Tove Lo concert?
Tove Lo's setlist varies, but on her Lady Wood Tour, she performed songs from Lady Wood and Queen of the Clouds. The setlist included "True Disaster," "Lady Wood," "Influence," "Moments," "The Way That I Am," "Thousand Miles," "Vibes," "Got Love," "Imaginary Friend," "Keep It Simple," "WTF Love Is," "Cool Girl," "Flashes" and "Habits (Stay High)." Tove Lo shows typically last between one and two hours.
What are some major festivals that Tove Lo has performed at?
With her indie-pop vibes, Tove Lo is often seen performing at festivals all around the world. She has performed at the Coachella Music Festival, the Untold Festival, the Flow Festival and the Findings Festival.
Has Tove Lo written songs for any major artists?
Tove Lo has co-written tracks for a plethora of artists, including Zara Larsson, Hillary Duff, Ellie Goulding and Adam Lambert.
Which artists are similar to Tove Lo?
If you love seeing Tove Lo live, you may like listening to Charli XCX, Lorde, Rita Ora and Julia Michaels.
Back to Top