There aren't any Events on the horizon right now.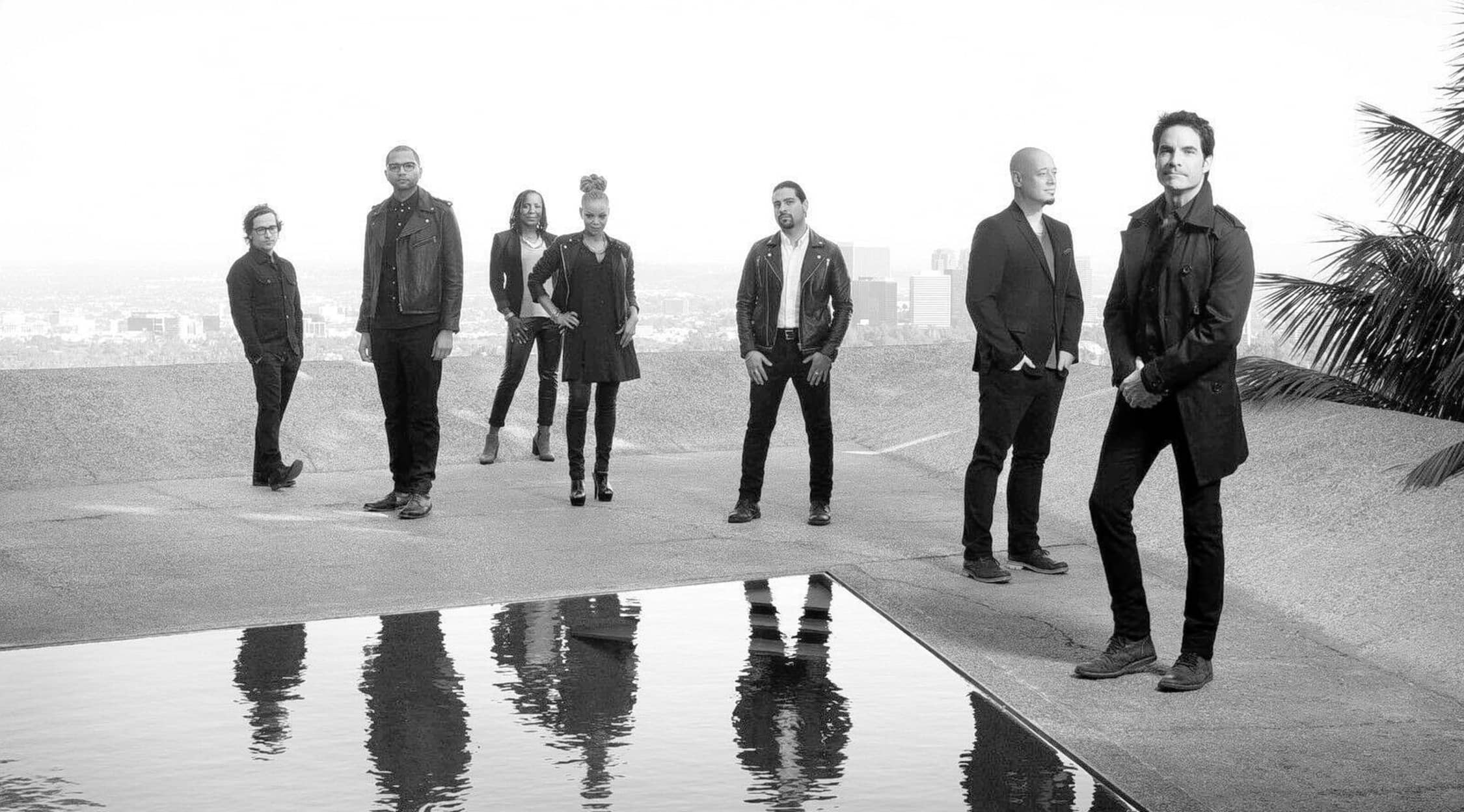 Rovi
Train Tickets
Train Tickets
The San Francisco band heard around the world, Train formed in 1993 to help usher American rock into the next century, its songs featured as an anthem for a baseball team, the Los Angeles Angels, parodied on Saturday Night Live and appearing in multiple TV shows like One Tree Hill, American Dad and Family Guy. In 1988, the band's self-titled debut album immediately placed them on the American rock and roll map. Train's second album, Drops of Jupiter, was double-platinum certified in both the US and Canada, and its third album, My Private Nation, was certified platinum. It was for the band's fifth album, Save Me, San Francisco, released following a two-year hiatus after the less-successful release of its fourth album, For Me It's You, that it achieved the full level of international acclaim it enjoys today, with its single "Hey Soul Sister" being certified six times platinum, the album itself being certified gold.
Hey Soul Brothers
Since entering the music scene, Train has sold more than 30 million tracks and 10 million albums. That's only the tip of Train's iceberg, however. In addition to enjoying Train's musical endeavors, fans can also enjoy Save Me, San Francisco Wine Company wines, founded by the band itself with wines named for various Train hit singles. Train even has exclusive Ghirardelli Chocolates to pair with the wines. In other music endeavors, Train also participated in the Little Kids Rock Road Trips and Guitar Picks campaign, including performing live with some of the students.
Where can I buy Train tickets?
Buy your next Train concert tickets at stubhub.com, and get the FanProtect guarantee, which makes sure your purchase is safe and secure. Use the convenient StubHub mobile app for even quicker concert ticket purchases on the go.
Who are the members of Train?
While many original members of Train like Jimmy Stafford, Charlie Colin, Scott Underwood, Rob Hotchkiss and Brandon Bush are no longer with the band, the Train of today is Patrick Monahan on lead vocals, Jerry Becker on guitar and keyboard, Luis Maldonado on guitar, Hector Maldonado on bass and vocals, Matt Musty on drums and Sakai Smith and Nikita Houston on backup vocals. Matt Musty joined the band for its summer tours after original drummer Drew Shoals quit in January 2019 to resume practicing law.
What Grammy Awards has Train won?
Since 2002, Train has been nominated for eight Grammy Awards and won three, those being Best Rock Song and Best Instrumental Arrangement Accompanying Vocalist(s) for "Drops of Jupiter (Tell Me)" and Best Pop Performance by a Duo or Group with Vocals for "Hey Soul Sister."
What songs might I hear at a Train performance?
Train's setlist for any given show is likely to include hit singles like "50 Ways to Say Goodbye," "Angel in Blue Jeans," "Calling All Angels," "When I Look to the Sky," "Save Me, San Francisco," "Cab," "Drive By," "Hey Soul Sister," "Meet Virginia" and "Drops of Jupiter." You'll also hear a variety of other tracks culled from their catalog of studio albums, including Train (1998), California 37 (2012), Bulletproof Picasso (2014), Christmas in Tahoe (2015), Train Does Led Zeppelin II (2016) and A Girl, a Bottle, a Boat (2017).
Who has played with Train live?
On Train's summer 2019 tour, the opening act is Goo Goo Dolls, and the band is joined by special guest Allen Stone.
Who are some of Train's influences?
Listen closely to Train at one of its live shows, and you're bound to pick up on some of its major influences, including Dave Matthews Band, Chris Isaak, Barenaked Ladies, Soul Asylum, Matchbox Twenty, White Lion and John Mellencamp.
Back to Top