There aren't any Events on the horizon right now.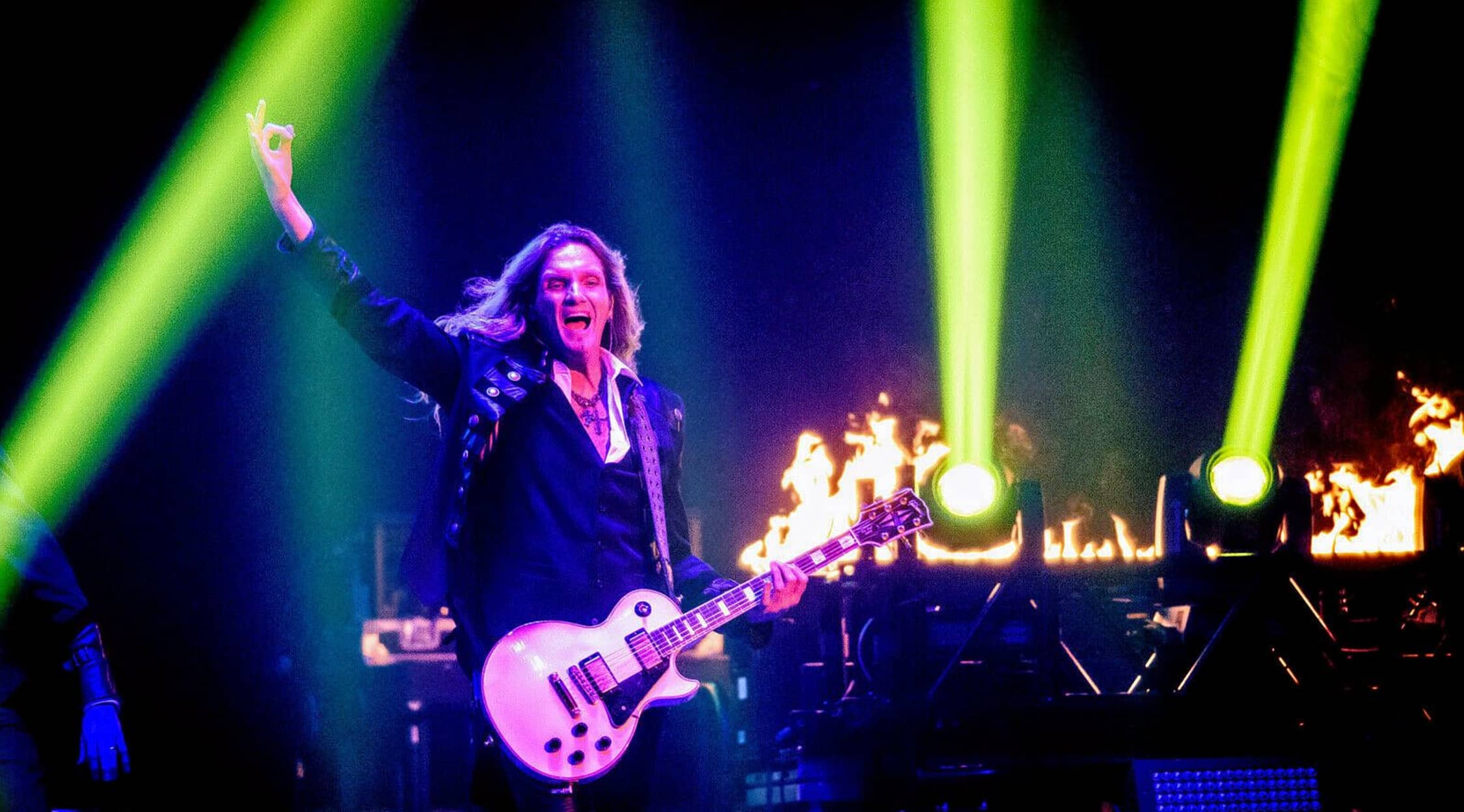 Zuma
Trans-Siberian Orchestra Tickets
Trans-Siberian Orchestra Tickets
Trans-Siberian Orchestra (TSO) was the brainchild of Paul O'Neill (1957-2017) who conceived it as a progressive rock band that pushed the genre's boundaries beyond what any band had achieved before. It was his work as a music producer that introduced him to fellow original members of the band, Jon Oliva, Bob Kinkel and Al Pitrelli, and reconnected him with renowned studio engineer Dave Wittman. The result yielded over 10 million record sales worldwide and helped significantly redefine how audiences perceive the rock opera.
TSO On The Go
Billboard magazine cited the TSO as one of the past decade's leading touring acts. Of the more than $280 million in ticket sales TSO accrued in that time, the band donated $11 million to charities.
Where is Trans-Siberian Orchestra playing this year?
The TSO tour will stretch across the United States and some parts of Canada. Performances will take place at major venues such as Golden 1 Center, Resch Center, Pepsi Center, Vivint Smart Home Arena, Talking Stick Resort Arena, American Airlines Center, and more! Check StubHub to see if Trans-Siberian Orchestra is coming to a venue near you.
Where can I buy Trans-Siberian Orchestra tickets?
Get all your Trans-Siberian Orchestra tickets at stubhub.com and enjoy a quick, easy, safe and secure transaction. Your tickets are backed by StubHub's FanProtect guarantee.
What can I expect from the Trans-Siberian Orchestra tour?
The production values at TSO performances are extraordinary, with abundant laser lights, elaborate sets and live flames shot from flamethrowers. Songs feature a large, live band and multiple vocalists and backup singers. Audiences are engaged with extravagant choreography and staging that extends into the auditorium and above the seating. This combination of elements yields a lush multisensory experience that sets an immersive and elevated mood for each song played.
Is the Trans-Siberian Orchestra tour coming to a city near me?
Trans-Siberian Orchestra's last winter tour, The Ghosts of Christmas Eve: The Best of TSO and More, started on November 14, 2018 at the Resch Center in Green Bay, Wis., and hit stops throughout the United States before returning to Wisconsin at the end of the year to wrap up the tour at Milwaukee's Fiserv Forum. Upcoming TSO tours are likely to span a similar scope.
Who are the members of Trans-Siberian Orchestra?
The musicians in TSO are Al Pitrelli, Angus Clark, Chris Caffery and Joel Hoekstra on guitars; John Lee Middleton and Tony Dickinson on bass; Asha Mevlana and Roddy Chong on strings; Blas Elias and Jeff Plate on drums; Derek Wieland, Jane Mangin, Mee Eun Kim and Vitalij Kuprij on keyboards. The vocalists in TSO are Andrew Ross, April Berry, Ashley Hollister, Caleb Johnson, Chloe Lowery, Dino Jelusic, Dustin Brayley, Erika Jerry, Georgia Napolitano, Jeff Scott Soto, Jodi Katz, John Brink, Kayla Reeves, Lisa Lavie, Mats Leven, Natalya Rose Piette, Robin Borneman, Rosa Laricchiuta, Russell Allen and Zak Stevens. Also considered members of the band are Bryan Hicks and Phillip Brandon playing the role of storytellers.
Who writes Trans-Siberian Orchestra songs?
Before his passing in 2017, TSO founder Paul O'Neill composed all original TSO music along with remaining members Jon Oliva, Robert Kinkel and Al Pitrelli.
What are some names of Trans-Siberian Orchestra singles?
Many of TSO's hit singles are Christmas songs or are winter themed, including "Nutrocker," "This Christmas Day," "Wizards in Winter," "Good King Joy," "Christmas Canon," "Christmas Eve / Sarajevo 12/24," "Music Box Blues" and "A Mad Russian's Christmas." Other hit songs by TSO not necessarily Christmas or winter-themed include "The Mountain," "Forget About the Blame," "What is Eternal?," "Overture," "Believe," "A Last Illusion" and "Old City Bar."
Who or what are Trans-Siberian Orchestra's influences?
O'Neill drew from a wide variety of influences to form and develop TSO, including both musical and non-musical sources. While classic rock and roll was certainly a fundamental formative factor in TSO's music, so too were Broadway musical soundtracks and scores. O'Neill even played guitar in his early career for the touring productions of Hair and, before that, Jesus Christ Superstar. O'Neill was also inspired by Motown artists and singer-songwriters like Harry Chapin and Jim Croce. Literary influences of TSO's productions include Robert Graves and Oscar Wilde.
Back to Top