We didn't find any Events nearby, but here's what's happening in other cities.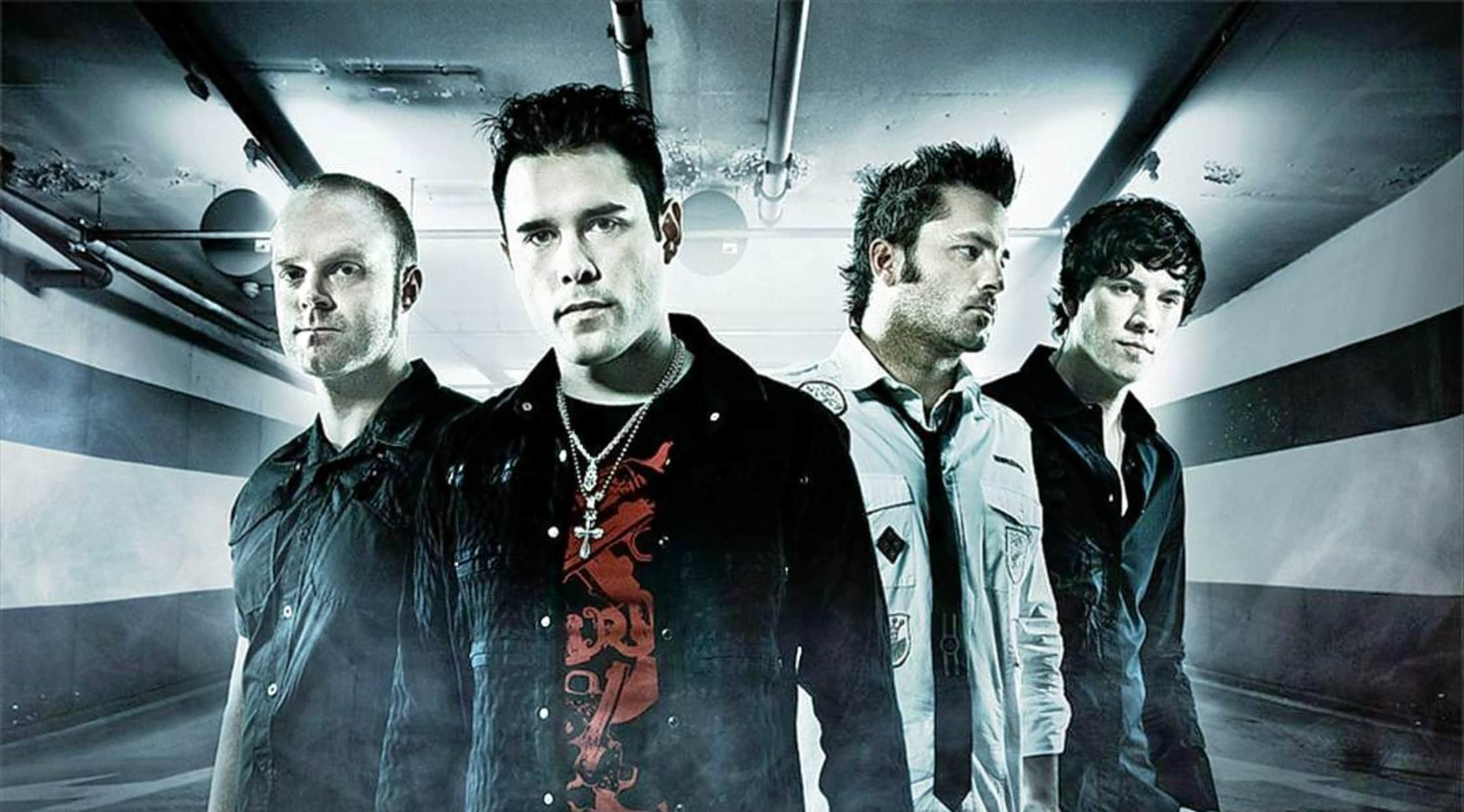 Rovi
Trapt Tickets
Trapt tour dates
Few critics thought nu metal would last beyond its heyday in the '90s, but Californian quartet Trapt continue to draw crowds across the country with their fresh take on the hard-rocking formula. Now seven albums into a prolific career highlighted by singles like "Headstrong" and Bring It," Trapt continue to tour heavily and expand the scope of their sound. The group's 2013 album Reborn even made use of sampling and synthesizers, further proving their ability to change with modern tastes while maintaining the grunge and metal elements that so clearly influenced their earlier work.
Trapt's background
Though their sound has often been described as "dark," Trapt actually got their start in sunny California. By 1997 they had become a staple at local venues and house parties, and their early success translated into a handful of opening slots for fellow up-and-coming rockers Papa Roach. Trapt continued to perform and write new music as the members went off to college, even though co-founders Chris Brown and Peter Charell chose to attend schools located several hours apart. Brown, Charell and the group's other members would meet up on weekends for rehearsals and shows, and in 2000 they finally achieved a big-time record deal with Immortal after a raucous gig at the Troubadour in Los Angeles.
Trapt's biggest success would come only a year later, when they signed with Warner Bros. and released their self-titled debut album. Lead single "Headstrong" became a staple on alternative rock radio and topped the Billboard rock chart, peaking in the Top 20 of the Billboard 200. In the years since their breakout, Trapt have continued to tweak and evolve their brand of hard rock, working with famed producers GGGarth Richardson (Nickelback, Atreyu) and Johnny K (Disturbed, Megadeth) to bring out different elements of their sound. Now, armed with a new lineup featuring guitarist Ty Fury and drummer Brendan Hengle alongside longtime members Brown and Charrell, Trapt seem poised to take the world by storm yet again.
Trapt's commitment to rock
As a band that grew up on '90s rock bands like Soundgarden and Korn, Trapt remain important torchbearers for a genre that has fallen on tough times of late. In 2016 they participated in the Make America Rock Again tour in an attempt to rejuvenate the genre, appearing at venues across America alongside acts like Saliva and Alien Ant Farm.
Artists similar to Trapt
After purchasing Trapt concert tickets, fans should also check out California rockers Hoobastaank and their Make America Rock Again tourmates 12 Stones.
Back to Top