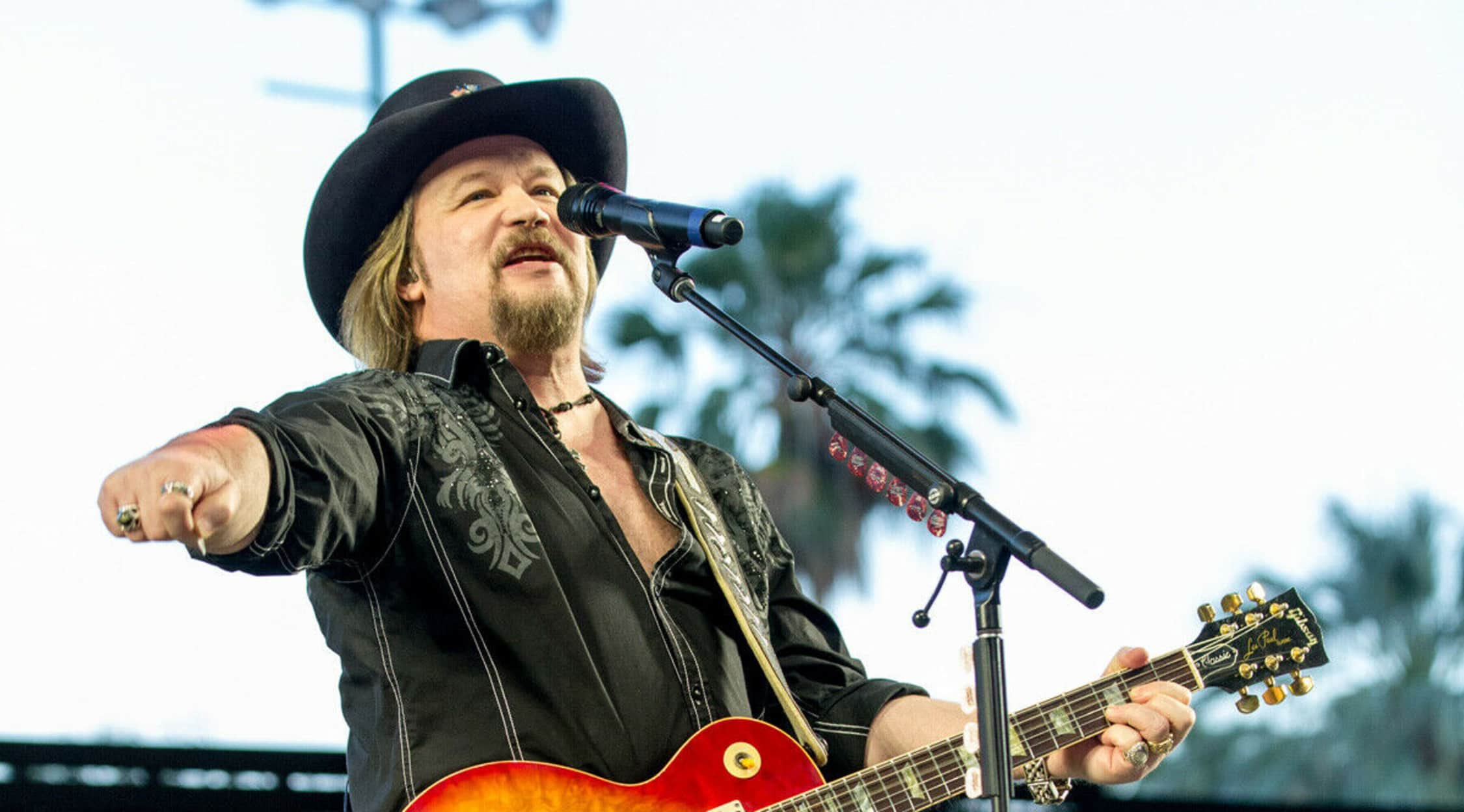 Zuma
Travis Tritt Tickets
Travis Tritt Tickets
James Travis Tritt began singing and songwriting at a very young age. He received his first guitar at age 8 and taught himself to play. Soon after, he joined his church's band. He gained experience with the church band by playing at multiple churches in the area. During this time, Tritt recognized the different ways people sang with bends and twists and curls in their voices. He began to experiment with his own sound, described by many as soulful country with a bit of southern rock mixed in. Tritt was first signed with Warner Bros. to perform six songs on his first album. Three of the songs were released as singles. Country Club was his first single, and it spent 26 weeks on the Hot Country Singles and Tracks charts. Four more singles from this album went on to peak within the top three, including I'm Gonna Be Somebody. The album received positive reviews, and Tritt's style was compared to that of
Hank Williams, Jr.
and Joe Stampley.
No Hat Necessary
Travis Tritt is from Marietta, Ga., and took an interest in singing after his church choir performed Everything Is Beautiful. He began writing music in high school and eventually got a contract with Warner Bros. Records, creating a demo album called
Proud of the Country
. In addition to receiving two Grammy Awards for Best Country Collaboration with Vocals, he received four awards from the Country Music Association and also became a member of the Grand Ole Opry in 1992. Early in his career, Tritt decided that he was not going to carry on with the male and sometimes female country artists' affiliations with cowboy hats. He says he has no ill-will toward cowboy hats, but besides trying to set himself apart from other country stars, he just had a whole lot of hair that he did not want to cover up.
Where can I buy Travis Tritt concert tickets?
StubHub is the largest ticket forum in the world. You can purchase your Travis Tritt tickets at StubHub through the desktop platform or mobile app.
Has Travis Tritt won any awards?
Travis Tritt has won two Grammy Awards for Best Country Collaboration with Vocals with
Marty Stuart
. The first win was in 1992 for The Whiskey Ain't Workin, while the second win was in 1999 for Same Old Train. He has also won multiple
Billboard
and Country Music Association awards.
What can I expect from a Travis Tritt concert?
These days, Travis Tritt concerts are comprised of a nostalgic blend of his top hits from the past three decades. There is a party vibe at a Travis Tritt concert. He likes to introduce and explain some of his songs like Here's a Quarter (Call Someone Who Cares) since most fans under 30 years old might not know that the song refers to putting 25 cents into a payphone to make a call.
Will Travis Tritt tour in 2019?
Yes, you can catch him at various locations across the country headlining performances or collaborating with
The Charlie Daniels Band
.
What is Travis Tritt's setlist like?
You will hear many of Tritt's top hits from the past 30 years, including Help Me Hold On, Put Some Drive in Your Country, Anymore, Drift Off to Dream, Lord Have Mercy on the Working Man, T-R-O-U-B-L-E, Ten Feet Tall and Bulletproof, It's a Great Day to Be Alive, Looking Out for Number One and Where Corn Don't Grow. Sometimes, you will catch a few cover songs like
The Eagles
' Take it Easy and Waylon Jennings' A Couple More Years.
Will Travis Tritt be performing in a city near me?
You can find him performing at places like
Anselmo Valencia Amphitheatre – AVA
in Tucson, Ariz.,
The Sylvee
in Madison, Wisc.,
Las Colonias Park
in Grand Junction, Colo.,
The Carrington Pavilion
in Danville, Va., and
Ovens Auditorium
in Charlotte, N.C.
Back to Top