There aren't any Events on the horizon right now.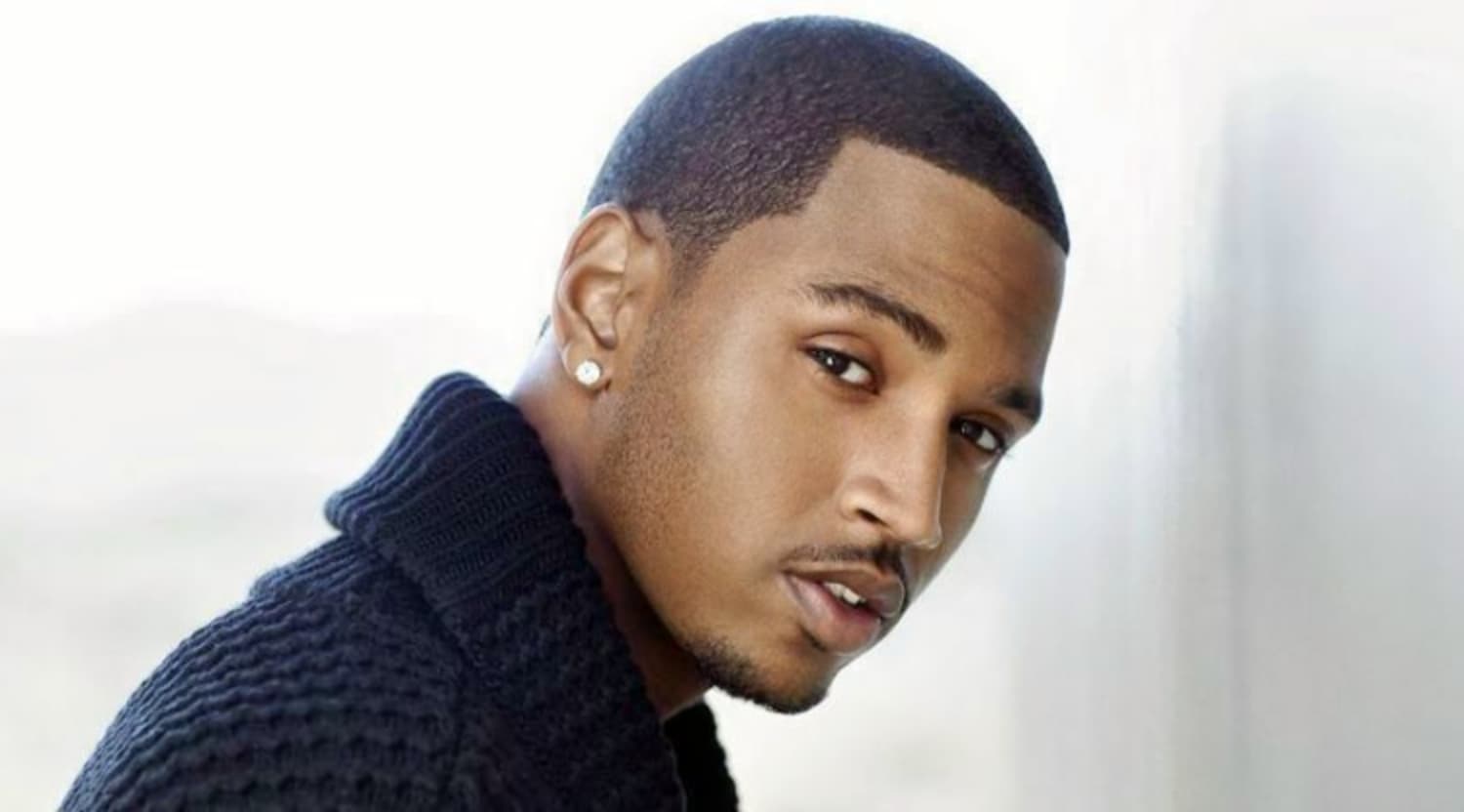 Rovi
Trey Songz Tickets
Trey Songz Tickets
Famous for his rapping and singing, Trey Songz is also a songwriter, actor and record producer. His breakthrough came with his second album, Trey Day, and its Top 20 hit "Can't Help But Wait." People who had the largest influence on Songz's musical career besides his mother, April Tucker, were D'Angelo, Usher, Prince, Blackstreet, Jodeci and R. Kelly. As of 2019, his most notable achievements include Chapter V (2012) and Trigga (2014), which both debuted at No. 1 on the Billboard 200. These albums highlight the American singer's tenor voice and expose his sentimental side regarding love, relationships and his ability to deal frankly with a wide range of subjects.
From Shyness to Singing
Born Tremaine Aldon Neverson on November 28, 1984, in St. Petersburg, Virginia, Trey Songz grew up as a shy kid. Although he was hesitant to sing, he received encouragement from family and friends. In 2005, he released his debut album, I Gotta Make It, which would foreshadow his phenomenal success by peaking just outside the Top 20 on the Billboard 200. Troy Taylor, a record dealer who had previously backed Whitney Houston, Ginuwine and Mary J. Blige, ultimately helped him sign with Atlantic Records in 2003. Songz also credits Mary J. Blige for helping him get over his childhood shyness. Songz's first Top 10 single, "Say Aah," came from his third album Ready in 2009. In 2010, "Bottoms Up," featuring Nicki Minaj, hit No. 6 on the Billboard Hot 100. It accounted for much of the commercial success of Trey Songz's fourth album, Passion, Pain & Pleasure. Songz promoted Chapter V through his Anticipation tour in 2012 with supporting act Big Sean, the rapper. "Heart Attack" would peak at No. 35 on the Billboard Hot 100 and No. 28 on the UK Singles Chart, respectively. "Simply Amazing" performed even better in the UK, charting at No. 8.
Where can I buy Trey Songz tickets?
Your source for Trey Songz tickets is at StubHub. Trey Songz fans can purchase their tickets through the security of the FanProtect guarantee.
Who are some of the most famous artists Trey Songz has worked with?
Trey Songz has made close to 100 guest appearances, working closely with such musicians such as Busta Rhymes, Nelly, Chris Brown and Dr. Dre. This does not include any lead singing or features. He has been featured on 10 Drake songs.
What can I expect at a Trey Songz concert?
At a Trey Songz concert, you will see an engaging performer whether he's involving his fans in a conversation between sets or inviting his audience to sing along with him. His female fans are extremely exuberant and enthusiastic. This combination provides an electric vibe to the venue that blends well with his soulful lyrics and energetic live band.
Has Trey Songz won any Grammy Awards?
Trey Songz has yet to win a Grammy Award. In 2009, "Can't Help But Wait" was nominated for Best Male R&B Vocal Performance. Ready was nominated for Best Contemporary R&B Album in 2010, and "Heart Attack" was nominated for Best R&B Song in 2013. Although he has not yet won a Grammy, he has received other recognition. He won the Soul Train Best Male R&B Artist in 2009 and 2010, the MuchVibe Hip-Hop Video of the Year for "Successful" in 2010 and the Soul Train Best R&B/Soul Artist Male in 2014. He has had countless nominations.
What is Trey Songz's tour set list like?
Songz concerts have featured set lists that include 10 to 15 songs. You can expect to hear songs such as "Touching Loving," "Say Aah," "Heart Attack," "Bottoms Up," "I Need a Girl" and "Can't Help But Wait."
Is Trey Songz coming to a city near me?
In 2019, you can catch a Trey Songz concert in San Antonio, Texas. Other locations he will perform at include New Orleans, Louisiana, and Columbia, South Carolina.
Back to Top
Epic events and incredible deals straight to your inbox.