There aren't any Events on the horizon right now.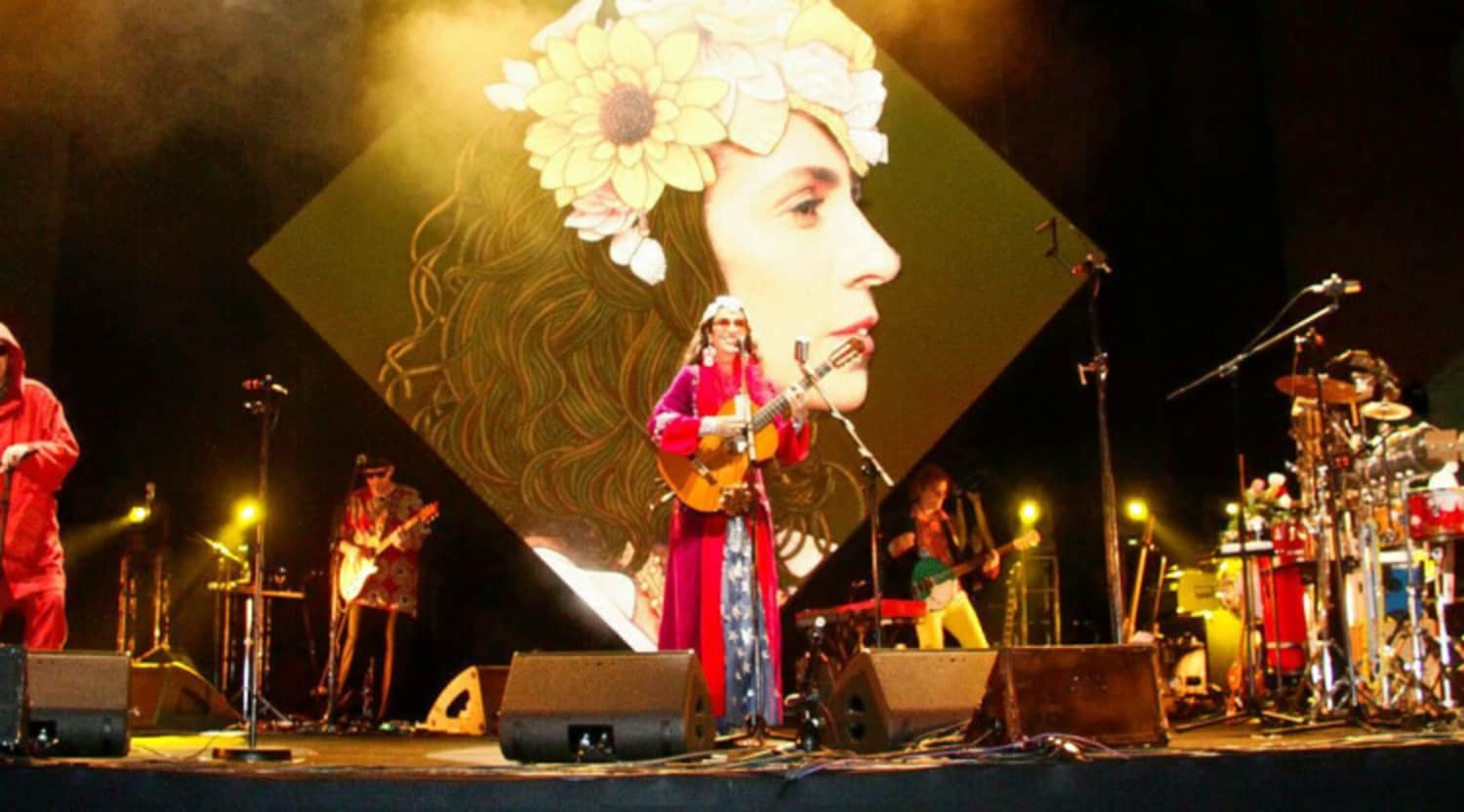 Zuma
Tribalistas Tickets
Tribalistas Tickets
Tribalistas first came together in the early 2000s. The group took a break in 2004, then came back together in 2013 before taking another break, rejoining in 2017 and playing through to today. Tribalistas released two self-titled studio albums, the first of which gained wide acclaim despite the group never performing a single track from it on television or giving a single radio interview. With its debut release, Tribalistas also put out a behind-the-scenes DVD on the making of the album. The Tribalista song "Já Sei Namorar" appears in the 2004 FIFA Football video game, while the single "Velha Infancia" appears on the soundtrack for Mulheres, a Brazilian soap opera.
Tribalistas Albums by Any Other Name
The first of Tribalistas' eponymous albums, Tribalistas, released in 2002, reached No. 90 on Swiss charts, No. 39 on French charts, No. 2 on Italian charts and No. 1 on both Portuguese and Brazilian charts. It sold 3.5 million copies worldwide and was certified by different sources as diamond, platinum, and double, triple and quadruple platinum. The second Tribalistas album, also named Tribalistas, came out in 2017 and reached No. 67 on French charts, No. 30 on Italian charts and No. 1 on Portuguese and Brazilian charts. It was certified gold in Brazil. Tribalistas also released two video albums of the same names at the same times. The first Tribalistas video album reached No. 1 in Portugal, sold 100,000 copies in Brazil and was certified platinum in Brazil. The second Trbialistas video album sold 40,000 copies in Brazil and was certified gold in Brazil. Both video albums reached No. 1 in Brazil.
Where can I buy Tribalistas tickets?
Get your tickets to see Tribalistas live at StubHub, the biggest online ticket marketplace in the world. Choose from going online to stubhub.com or using the StubHub mobile app. Whichever you choose, you'll get the FanProtect Guarantee ensuring your purchase is perfectly secure and safe.
Who are the members of Tribalistas?
Tribalistas is comprised of singer and multi-instrumentalist Marisa Monte, singer, guitarist and keyboardist Arnaldo Artunas, formerly of Titãs, and singer and percussionist Carlinhos Brown, formerly of Timbalada.
What can I expect from Tribalistas?
At a Tribalistas show, you'll notice the dazzling, '60s-inspired costumers donned by the trio, including crushed velvet jackets and feather boas. Songs range from smooth bossa nova with acoustic instrumentation to percussive samba rhythms with more of an electronic edge to the arrangement. Performances are purposely designed to simulate a carnival experience, down to the performers ending the shows by dancing off the stage.
What songs might I hear in a Tribalistas setlist?
At any Tribalistas concert, you're bound to hear many of the group's singles, such as "Já Sei Namorar," "Velha Infância," "É Você," "Aliança," "Diáspora," "Um Só," "Joga Arroz" and "Fora da Memória."
Where can I see a Tribalistas show?
If you're in Sao Paulo, Brazil, you could check out Tribalistas at venues like Allianz Park and events like Lollapalooza at José Carlos Pace Race Track. Elsewhere in the world, you can see a Tribalistas concert at places like the Hammersmith Apollo in London, England, Manhattan Center in New York, N.Y., The Fillmore in San Francisco, Calif., The Orpheum Theatre in Los Angeles, Calif. and the House of Blues in Boston, Mass.
Who are Tribalistas' influences?
At a Tribalistas show, you may be able to notice the influence of artists like Françoise Hardy and The Beatles in its sound and performance, as well as the '70s supergroup Doces Barabaros, known as the forerunners of tropicalia that featured Caetano Veloso, Gilberto Gil, Gal Costa and Maria Bethania.
What other artists are similar to Tribalistas?
You should check out a Tribalistas show if you're already a fan of similar acts like Vanessa da Mata, Nando Reis, Kid Abelha, Adriana Calcanhotto, Ana Carolina, Djavan, Cássia Eller, Rita Lee or Silva.
Back to Top
Epic events and incredible deals straight to your inbox.