TRIBUTE TO GEORGE HARRISON
There aren't any Events on the horizon right now.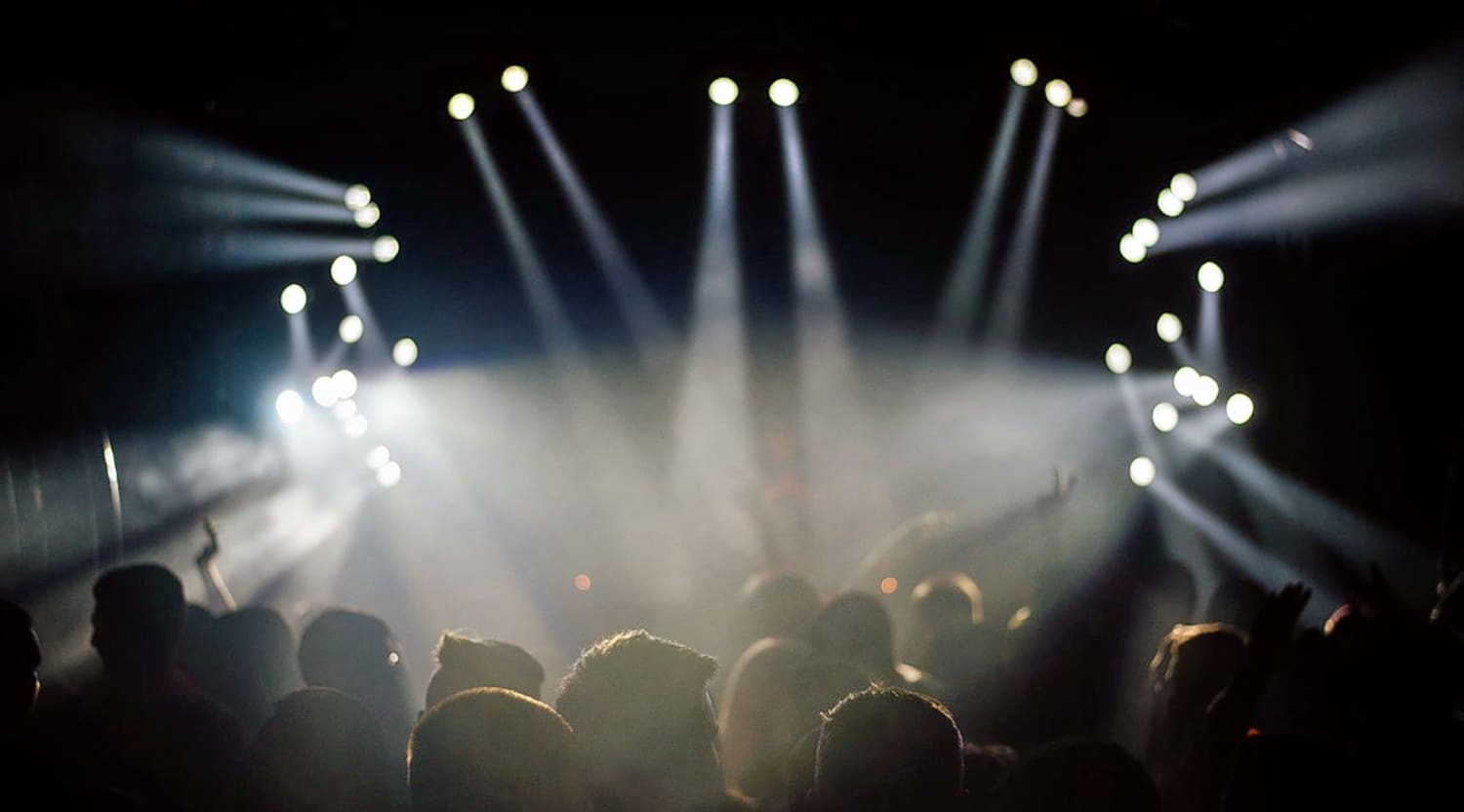 Stocksy
Tribute to George Harrison Tickets
Tribute to George Harrison Schedule
The Beatles are undoubtedly the single most beloved band in the history of rock and roll, and its members will go down in history as music legends. Beatles' George Harrison may have passed away in 2001, but his legacy lives on. On September 28th, some of the biggest stars in the world will come together on stage to commemorate the life and phenomenal musical accomplishments of George Harrison, and this is a concert event that every music lover is anxiously awaiting. This tribute has affectionately been dubbed George Fest, and major artists are already lining up to take the stage at the iconic Fonda Theatre in Los Angeles for this knockout event.
Whether you first fell in love with George Harrison during his time with the Beatles or during his years as a solo artist, you definitely don't want to miss out on this incredible concert experience. When so many phenomenal artists step out on the same stage, you can expect one of the most thrilling and unforgettable musical experiences of your life. Don't miss out on this year's George Fest and grab your concert tickets on StubHub while they are still available!
StubHub has your tickets to the hottest music events of the year, which is why it is your one-stop shop for George Fest tickets. Come celebrate the legacy of this Beatles icon with other music lovers and grab your tickets on StubHub as soon as possible!
Tribute to George Harrison Background
George Harrison is one of the most famed musicians in history. This British musician and singer-songwriter rose to fame with the Beatles, the rock band that became an international sensation. The Beatles experienced unprecedented levels of fame and success, and all four members of this talented rock outfit have solidified their spot in music history as rock legends. George Harrison is responsible for composing popular Beatles songs like "Here Comes the Sun", "While My Guitar Gently Weeps", and "Something". After the Beatles broke up in 1970, George Harrison didn't give up music; instead, he built one of the most successful and acclaimed solo careers around. His resume as a solo artist includes becoming a film and music producer, founding his own record label, and releasing his own hit songs.
Harrison churned out numerous hit singles and albums as a solo artist, but he also founded the wildly successful supergroup, the Traveling Wilburys. This acclaimed guitarist also collaborated with artists like Tom Petty, Eric Clapton, and Badfinger, and his music career flourished for decades. Sadly, Harrison died in 2001 of lung cancer at the age of 58, leaving a huge void in the music world and devastating Beatles fans all over the world. This year's George Fest not only celebrates the legacy of this phenomenal artist, but it also focuses on something that was near and dear to Harrison's heart – giving back to charities. George Fest will support the Jameson Neighborhood Fund, which raises money for local charities to enhance education and well-being. So when you attend George Fest, you aren't just commemorating the life of a great musician, but you are also supporting a fantastic cause.
Don't miss out on what is sure to be the talk of the town and make sure that you have your tickets to George Fest! Hurry though, as the event is right around the corner and tickets are bound to sell out fast!
The Lineup
Some of the biggest artists in the music world have signed up to take the stage at this year's George Fest, which is why it is expected to be one of the most buzzed about events of the year. The lineup includes Brian Wilson, Norah Jones, "Weird Al" Yankovic, Heart's Ann Wilson, Wayne Coyne, Steven Drozd, Ben Harper, Dhani Harrison, Cold War Kids, Spoon's Britt Daniel, Ian Astbury, The Stroke's Nick Valensi, Jamestown Revival, Butch Walker, and more!
There are few music events that have as lineups as impressive and as acclaimed as this year's George Fest. While some of the world's biggest artists take the stage, make sure that you have your spot in the audience by heading to StubHub today! You can score tickets to George Fest in just a few quick minutes.
Trivia
Rolling Stone magazine ranked George Harrison as the "11th Greatest Guitarist of All Time".
The Experience
Whether you first fell in love with George Harrison during his time with the Beatles or became infatuated with his work as a solo artist, there is no denying the fact that George Harrison was an incredible talent. This beloved Beatles member has left an enduring legacy in the rock world, and now you have the unique opportunity to commemorate his career and his life at the George Fest in Los Angeles. Get ready to see some of the best artists in the world and grab your tickets right here on StubHub!
Back to Top
Epic events and incredible deals straight to your inbox.