There aren't any Events on the horizon right now.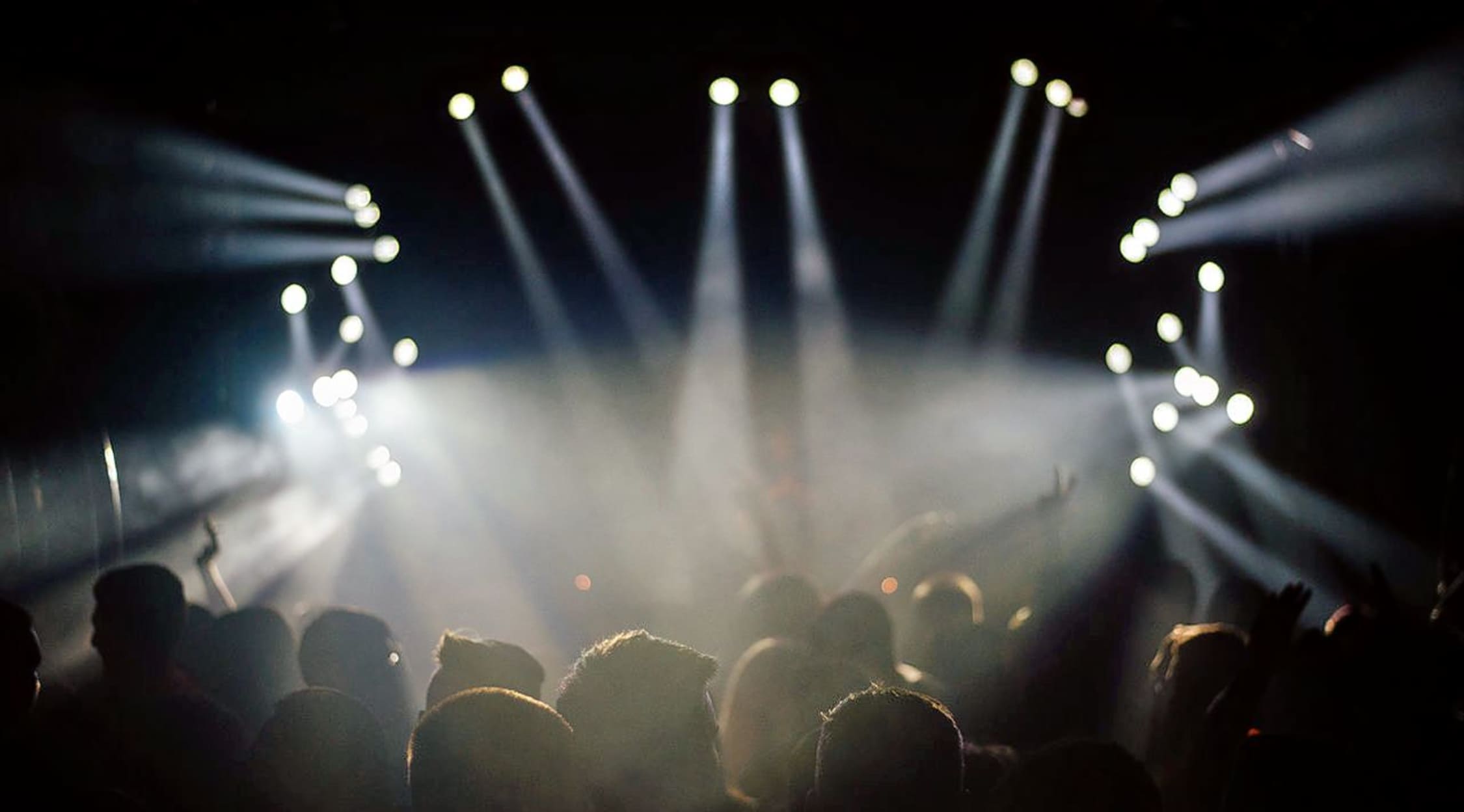 Stocksy
Trust Band Tickets
Trust Band – 2014 Concert Schedule
The Canadian synthpop band Trust is one of the coolest acts to come out of the indie music scene in quite some time. With incredible songs like "Candy Walls," "Bulbform," "Sulk," and "Dressed for Space," their sound is truly out of this world. Trust's dreamy vocals and interesting electronic tones seem to blur the lines between electronica and pop, and they are one of those bands that you can't pin down in just one genre. Since their debut in 2012, Trust has been raising the bar for other indie synthpop acts, and you don't want to miss out on seeing their live show when they come to a venue near you. Trust is currently scheduled to visit a variety of venues throughout this year, including New York's Irving Plaza, Bluebird in Denver, Beauty Bar in Las Vegas, Los Angeles' Fonda Theatre, Branx in Portland, The Gateway in Calgary, and many more. There's nothing better than taking a trip to see the next big act in indie music, and you can do just that during Trust's next tour. Be sure to check out their show when Trust heads to a venue in your city.
About Trust Band
Trust is a Canadian synthpop duo that formed in 2010, with a lineup consisting of Maya Postepski and Robert Alfons. After meeting in 2009, the pair started collaborating and later released their first single in 2011. The song, titled "Candy Walls," gave fans a preview of what was to come from this innovative duo. Following their debut single, Trust released their debut full-length album, "TRST" in February of 2012, which blew fans away. With their ethereal vocals and the dreamy instrumentals, the album has garnered praise from a variety of music publications. The album was later nominated for a Juno Award for Electronic Album of the Year.
By March of 2014, Trust had released their second album, titled "Joyland." The album entered the Billboard Dance/Electronic Albums chart at the number 12 position, and it has likewise received positive reviews. The popular album contained songs like "Rescue Mister," "Icabod," and "Capitol." With their first two groundbreaking albums, Trust is shaping up to be one of the most exciting new musical acts around, and you simply won't find another band like them.
Trust Band's Breakthrough Album
After releasing their first single "Candy Walls," fans knew that great things were in store for this unique band. Trust soon followed up with their breakthrough debut album, "TRST," which went on to earn a Juno Award nomination for Electronic Album of the Year. In addition, the album was included as 37 on the list of the Top 50 Albums of 2012 from Under the Radar, and it reached number 8 on Insound's Top Albums of 2012. With their groundbreaking sound, it's clear why Trust has created so much buzz since their debut. After the whirlwind success of their debut album, Trust released their second album, "Joyland," which fared well on the Billboard Dance/Electronic Albums chart. To date, the band has a number of popular singles that indie fans have quickly added to their music collections, including "Heaven," "Rescue, Mister," "Capitol," and "Are We Arc?" It's clear that Trust is rising to become one of the best new acts on the indie synthpop scene, and you don't want to miss your chance to see this act when they embark on their upcoming concert tour.
Trust Band Trivia
Band member Maya Postepski has since left Trust to spend more time working with what other band?
Maya Postepski recently left Trust to resume working with her other band, Austra.
Fan Experience
If you've been wanting to hit up a show by a music act that will totally blow your mind, then Trust might be just what you've been looking for. With songs like "Capitol," "Rescue, Mister," "Heaven," and "Candy Walls," Trust's sound is like nothing you've ever heard before, and their live performances are quite spectacular. Trust is currently kicking off a new concert tour, and they will be visiting venues like Calgary's Gateway, the Pawn Shop in Edmonton, Chicago's Lincoln Hall, Danforth Music Hall in Toronto, Las Vegas' Beauty Bar, the Fonda Theatre in Los Angeles, and plenty more. It's not every day you get to see an up-and-coming musical act as talented as Trust, and catching a show on their next tour is like getting to see musical history in the making, because this band is sure to be one of the leading figures of their genre. With their two studio albums, "TRST" and "Joyland," Trust has already made waves on the indie synthpop scene, and there's certainly more to come. So what are you waiting for? To experience one of the coolest synthpop concerts around, be sure to gather your best concert buddies, head over to StubHub for your tickets, and get ready to have a blast at the next Trust show!
Back to Top
Epic events and incredible deals straight to your inbox.