There aren't any Events on the horizon right now.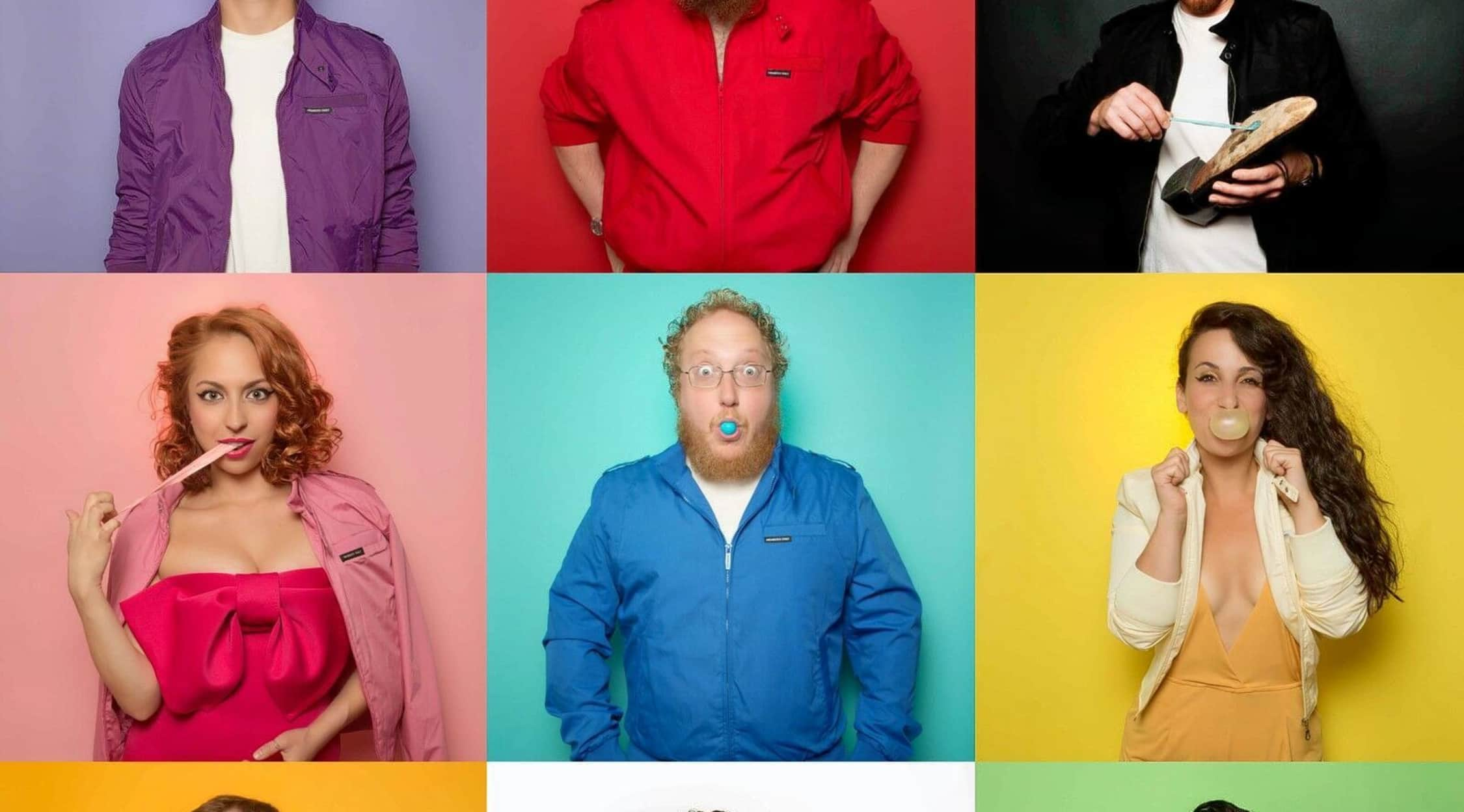 Rovi
Turkuaz Tickets
Turkuaz - The 2015 Tour
Legendary and larger-than-life funk outfit, Turkuaz, is getting ready for their biggest and most exciting North American tour, a dazzling criss-cross of the continent that will be taking them to the farthest corners of the USA and Canada in what is being hailed as one of the most exciting funk music events of the year. Don't miss your chance to catch Turkuaz when they make their way to a city near you, with stops including: Richmond, VA; Washington, DC; Boston, MA; ARdmore, PA; New York City, NY; and Bridgeport, CT. Don't see Turkuaz making their way to a city in an area near you? Keep calm and carry on. Turkuaz is always adding last minute performances and nonstop special engagements at locations throughout the United States, Canada, and beyond. Stay up to date on all of the latest Turkuaz 2015 tour info right here at StubHub, the number one resource on the web for all of your concert ticket needs.
The Turkuaz 2015 Spring time tour will be breaking ground at none other than Richmond, Virginia, where they'll be making their way to Virginia's most hip and happening music hall: The Broadberry. Located in the heart of Richmond, the Broadberry is the epicenter of the city's vibrant culture and nightlife scene, a stunning destination to not just enjoy some good ol' funk times but to take in the sights and sounds of one of America's oldest and most storied cities. Next up, the band will be making their way to the heart of the nation as they head to Washington, DC, mingling with funk lovers from all over New England as they bring down the house at the renowned concert destination Gypsy Sallys. Located on the famed K street and just a stone's throw from the Potomac River, Gypsy Sallys is DC's favorite underground concert venue that hosts many of the music industry's hottest artists before they break it big.
Not yet done with the New England area, Turkuaz will head to everyone's favorite college town of Boston, Massachusetts, to shake things up at the Paradise Rock Club, home to Boston's burgeoning and always changing rock scene. Turkuaz will be laying down the funk just down the street from the iconic Boston University and one zigzagged road away from Harvard town, a sure to be sold out musical performance that has all of Boston riled up with excitement. The band's next event will take them to Ardmore, Pennsylvania, where Turkuaz will be playing the aptly named Ardmore Music Hall before they make their final break for home to the world's culture capital of New York City. Turkuaz' exciting homecoming will take them to lower Manhattan, where they'll be burning down the house with a Spring blowout show that will be taking NYC's mega famous Irving Plaza by storm.
From the biggest amphitheatres to your favorite local music venues, the Turkuaz 2015 Spring tour is a must see funk event that has critics, fans, and funkheads everywhere head over heels in anticipation. Be sure to catch the Turkuaz tour train when it boogies, jams, and vibes its way into a local near you!
About Turkuaz
Turkuaz burst onto the funk scene in style, a truly next generation funk outfit whose nearly dozen members draw from a diverse and rich musical heritage that lends from the likes of Bohannon, Rick James, Parliament, Sly & The Family Stone, Motown, and the Talking Heads. Hailing from the hip and happening Brooklyn borough of New York, Turkuaz is a simply indescribable music act that dips into a variety of genres from afro-pop and classic rock to psychedelic pop and gospel. The band's current lineup features nine boundary pushing and innovative performers, including guitar and vocalist Dave Brandwein, Bass slapper Taylor Shell, keyboarding guitarist Craig Brodhead, percussion master Michelangelo Carubba, trumpeteer and keyboardist Chris Brouwers, Tenor Sax Greg Sanderson, Bari Sax and vocalist Josh Schwartz, female vocals Shira Elias, and tambourine playing vocalizer Sammi Garett.
Turkuaz has been building up one of the most formidable live reputations the world over, with a near constant and frenzied tour schedule that consistently keeps the band on their feet as they roam all across North America delivering feel good live performances to thousands of screaming fans every night. Turkuaz' rapidly rising tour profile has seen them make the Gathering of the Vibes Music Festival, a legendary and larger than life three day music festival event that invites the best of the best of modern music performers. Turkuaz will be making their ascension to the big leagues as they make their way to Bridgeport's Seaside Park, where they'll be sharing the stage with legendary acts such as Wilco, Ben Harper, The String Cheese Incident, Weezer, Gregg Allman, Billy and the Kids, and many many more.
Previous Hits
The band's most recent release is 2014's Future 86, a tome of musical perfection that featured the full and current Turkuaz lineup as well as special guests in the study such as Jim Bertini, Lucas Chin, and David Afonso. The album would be produced primarily by Turkuaz frontman Dave Brandwein, and features artwork from visionary new wave artist Frank Romeo. The album features a slew of non stop feel good hits, including "Bubba Slide", "Tired of Talkin'", "Club Foot", and "T.V.", with each and every hit a venerable fan favorite track that gets the entire audience on their feet and funking along.
Trivia
With Turkuaz being so well known for their live performances, it is a given that they had to release a live album. Though any recording will never capture Turkuaz' live magic, A Live Affair comes close, a live show recorded in 2013 when the band made their way to the Brooklyn Bowl.
The Turkuaz Concert Experience
Turkuaz is a band that needs to be seen to be believed. Despite a long standing discography of hard hitting and funkadelic tracks, their catalogue of hits is orders of magnitudes more enjoyable when seen in a live setting. A non stop funk ordeal that will keep you dancing from start to finish, don't miss your chance to catch the Brooklyn based funk band that is singlehandedly reviving the genre and redefining it in their own image - get your tickets today!
Back to Top