There aren't any Events on the horizon right now.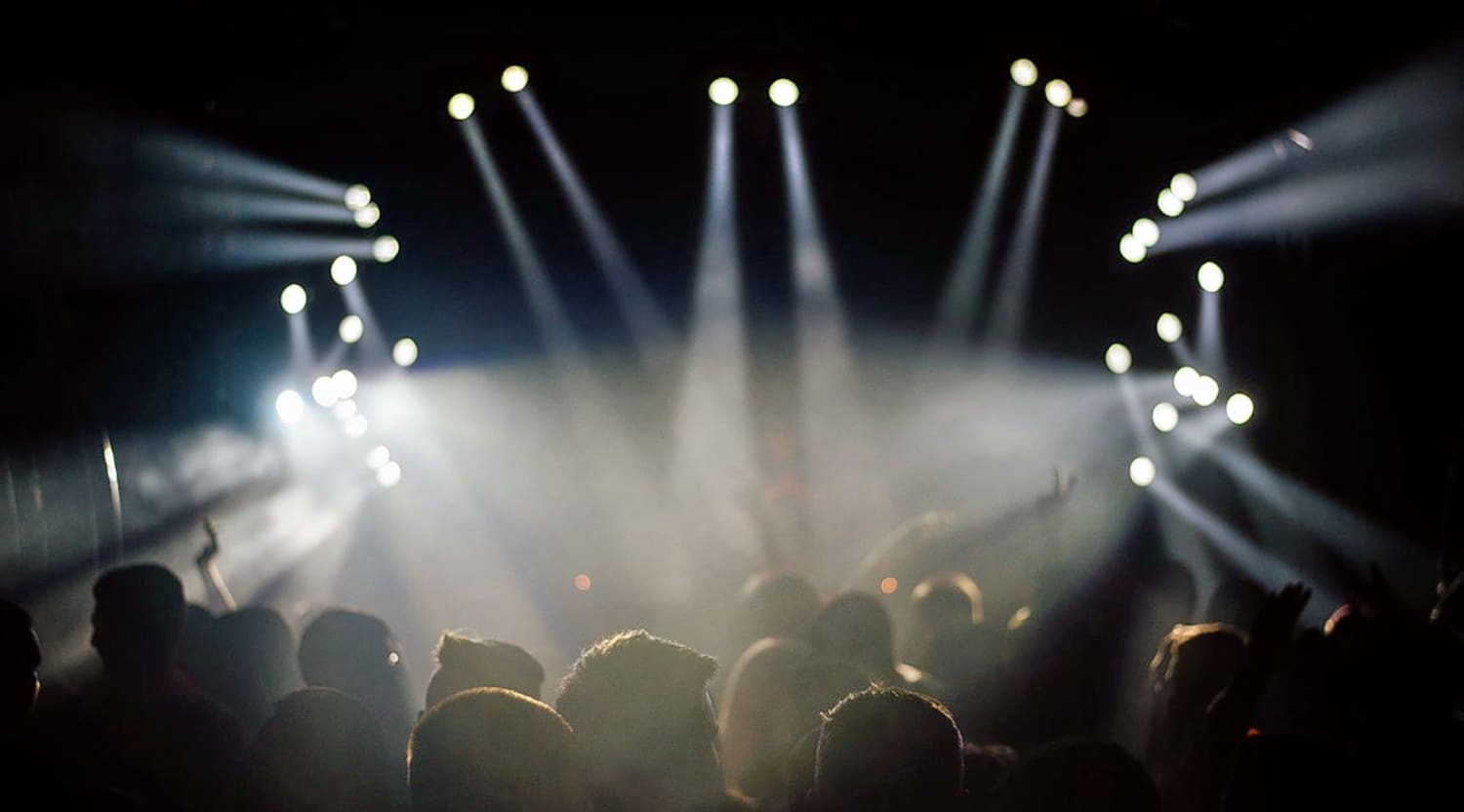 Stocksy
Turner Jackson Tickets
Turner Jackson – The 2016 Tour
Turner Jackson will be packing the house at the Bluebird Theater in Denver for his highly anticipated CD release party. The Bluebird Theatre was constructed in 1913 and was originally named after prominent Denver citizen, John Thompson. Renamed in 1922, it soon became a community hub. In 1994, it was re-opened as a musical mecca and showcases some of the hottest talents coming through the city. Jackson's amazing music, in combination with this iconic venue, guarantees one of the best parties of the year! Don't miss out – get your tickets today.
About Turner Jackson
Turner Jackson was born in Colorado and grew up in New York City. This emcee is making an impact on the Denver music scene. He acts as the personification of truth, and he is a penultimate storyteller. Now, he has joined the tastemaking Red Bull Sound Select roster, and his music is guaranteed to spread farther than ever this year. After his inspiring performance as the opener for The Internet last autumn at the 1up in Denver, Jackson is getting ready for the release of his Red Plastic Cup EP. He is taking his material in a new direction for Red Plastic Cup, combining multiple genres with his pioneering party rock attack that is sure to get any crowd going.
Hailing from the land of endless mountains and skies and bred in the cultural capital of the world, Jackson is a dynamic vocalist and performer. He is renowned for his extensive musical prowess, and he explores countless facets of sound as he creates a unique listening experience for each and every release. His latest single, "Red Plastic Cup", was dropped in September of 2015 and marks a game-changing moment in the artist's promising career. "Red Plastic Cup" quickly became the pulsing soundtrack of parties all over the country, showcasing a new side and sound of the up-and-coming performer.
Jackson spent most of his childhood and youth in Brooklyn, where he moved at a young age. He then went back to Colorado to follow bigger and better opportunities for his music. In the Centennial State, he has been able to work harder and grow faster as a musician, not only because Denver is a fast-growing city, but because it is packed with festivals, venues, and musicians. He couldn't imagine being anywhere else. Colorado has been a launch pad into everything he has wanted to do. He has enjoyed countless opportunities as a musician in the state. He works really hard, and his dedication in combination with his Colorado base has helped him to shine above many of his peers.
Jackson uses live instrumentation in addition to his distinctive vocal techniques and powerful delivery. He creates beats fresher than a farmers' market. The delicious and danceable rhythm of "Red Plastic Cup" is youthful and playful, entrancing listeners into an experience that is not just catchy but also flawlessly produced. Here, Jackson lets his inner child out to play, creating an atmosphere of nostalgia as well as ultra-modernity.
Following the release of this song, Jackson embarked on an intimate "Galactic Gala Tour" in the North West, accompanied by a three-piece band and promoting the upcoming release of his latest album. The dreamy, Colorado-based, electronic-tinged act Motion Trap joined him on the road after they wrapped up an end-of-summer frolic around the region. Concluding in October of 2015, the Galactic Gala Tour was a massive success.
In itself, "Red Plastic Cup" is already an iconic image. It references the insouciance of summertime, chill outs, get-togethers, hangouts, social gatherings, beer pong, flip cup, music festivals, barbecues, and college parties. No matter what you like to pour into your red plastic cup, it is the excitement and event that surrounds this beloved chalice to which the song refers. Music is about sending energy to another person and sharing thoughts, according to Jackson. He sees himself as responsible for the message his music is sending, whether it is one of destruction or of positive impact.
Usually, an artist relates to a specific genre when he or she creates music. For Jackson, this isn't exactly the case. Jackson has been influenced by music as far back as he can remember. As a kid, the young Turner used to rap. Later, he decided to change his style. He decided to go for the tunes that were always in his head, instead of just the music he was always being exposed to. This was how he came to write "Red Plastic Cup". Currently, his style is a bit funkier, groovier, and includes blues elements, and he has completely foregone rap.
Jackson works with several local musicians of all genres. One of his biggest gigs to date was as the opener for Schoolboy Q when they played at Red Rocks. As a Red Bull Sound Select artist, his music has been showcased around many cities in the United States. There is no doubt that Jackson is one of the rising figures of Denver's music scene. It's not just that he's one of the best, it's that he wakes up in the morning and knows that no one wants to make it as much as he.
Previous Hits
"Red Plastic Cup", Turner Jackson's breakout single, reminds many of his listeners about their college days, when they drank beer outdoors at a house party and just hung out with their friends. Jackson had been listening to a lot of soul and funk at the time, and those elements come through clearly at first listen.
Trivia
Turner Jackson is the son of a preacher.
The Turner Jackson Concert Experience
With an undeniable passion for music and performance, up-and-coming Colorado-based artist Turner Jackson puts on a show unlike anything else in the industry. Whether he is busting out his massive breakout single "Red Plastic Cup" or drawing from his catalog of funk repertoire, the Turner Jackson concert experience is one of the most exciting live shows you can find in the United States today. Don't miss out on your chance to see rising star Turner Jackson live and in the flesh!
Back to Top
Epic events and incredible deals straight to your inbox.