There aren't any Events on the horizon right now.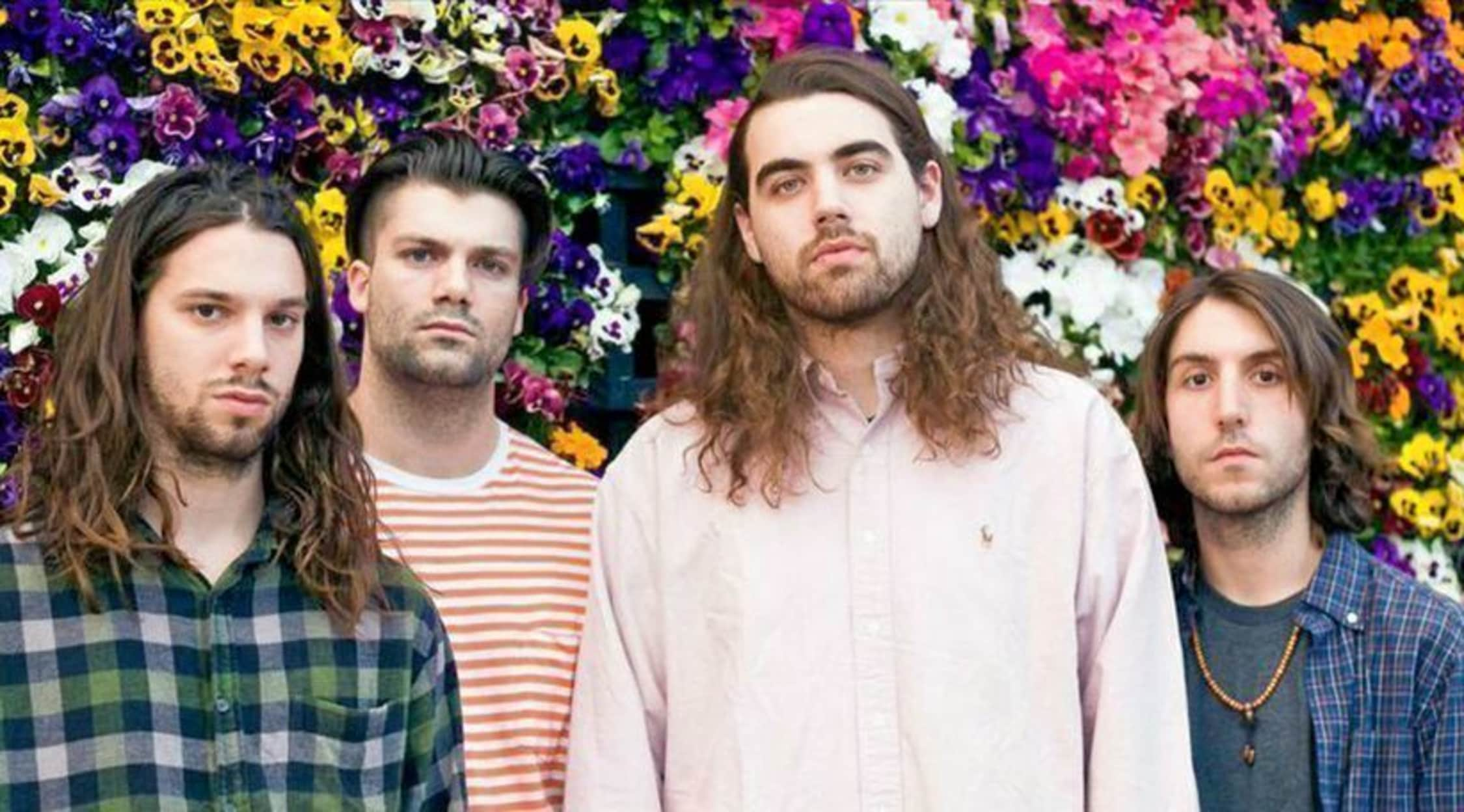 Rovi
Turnover Tickets
Turnover Tickets
Turnover is a traditional American rock band that hails from Virginia. The three members of Turnover have been through a lot together, and the band collaborates seamlessly to create deep and emotional songs that resonate with audiences. With three albums under its belt and an international audience, Turnover will be remembered as one of the rising bands of the 2010s, with memorable live concerts as well as recorded music.
Catching Audiences Dizzy
The modern Turnover is almost completely unrecognizable from the five-piece band that once released the EP Turnover in 2011. Turnover has changed band members, altered its style and gained an entirely new audience since the release of the band's album, Peripheral Vision, in 2015. Fans who've been with Turnover since the beginning can see the similarities, but the band is still proud of its emotional and spiritual growth. Turnover released the 2017 album Good Nature to wild applause from fans; the album features upbeat songs with the same poignant lyrics and loving compositional detail.
Where can I buy Turnover tickets?
At every show, Turnover brings beautiful melodies and passionate energy to the stage. Catch the next Turnover tour by purchasing your tickets at StubHub.
When is Turnover coming to a city near me?
Turnover toured the United States at the start of 2019. In May, the band embarked on a large tour in Asia. Turnover will be back in North America in September for performances in Toronto, Rochester, Cleveland, Indianapolis, Grand Rapids and Chicago.
Who are the members of Turnover?
The cast of Turnover has evolved over the band's decade of performance. The core of the band is Austin Getz on vocals and guitar with brother Casey Getz on drums and Danny Dempsey on bass. Turnover has cycled through a handful of lead guitarists; Nick Rayfield has played with the band since 2017. Previous members include Alex Dimaiuat, Kyle Kojan and Eric Soucy.
What kind of music does Turnover play?
Turnover plays alternative rock music with an early 2000s vibe. The group used to be considered a punk band, but over the years, Turnover has adopted more of a mellow, melancholy feeling. Although the band loved playing its early work, the 2015 album, Peripheral Vision, marked a significant tonal shift that is more representative of the band's philosophy and current playing style.
What can I expect from a Turnover concert?
Despite the bittersweet sound of its recordings, Turnover's performances are upbeat and enjoyable. The drummer Casey Getz brings a jubilant energy to the stage that bleeds through every song. Austin sings with an optimistic passion while Dempsey and Rayfield keep the vibe alive with exceptional timing and talent. Turnover shows feature light stage production and audience interaction; fans like to sing along to favorite choruses as the energy in the room rises. Turnover sets are usually one to two hours long.
What are some of Turnover's most popular songs?
Turnover's most popular tracks almost all come from its 2015 album, Peripheral Vision. New listeners should take the time to hear "Dizzy on the Comedown," "Cutting My Fingers Off" and "Hello Euphoria." Other noteworthy Turnover tracks include "Pure Devotion" and "Nightlight Girl" from the 2017 album, Good Nature.
Has Turnover ever played with other artists?
Turnover toured to support the band New Found Glory in 2015. Previous tours included artists I Am the Avalanche, Major League, Moose Blood and Diamond Youth.
How many albums has Turnover released?
Turnover has released a total of three studio albums and five EPs. The band's first studio album, Magnolia, came out in 2013. Peripheral Vision was released in 2015, and Good Nature came out in 2017.
Back to Top
Epic events and incredible deals straight to your inbox.