We didn't find any Events nearby, but here's what's happening in other cities.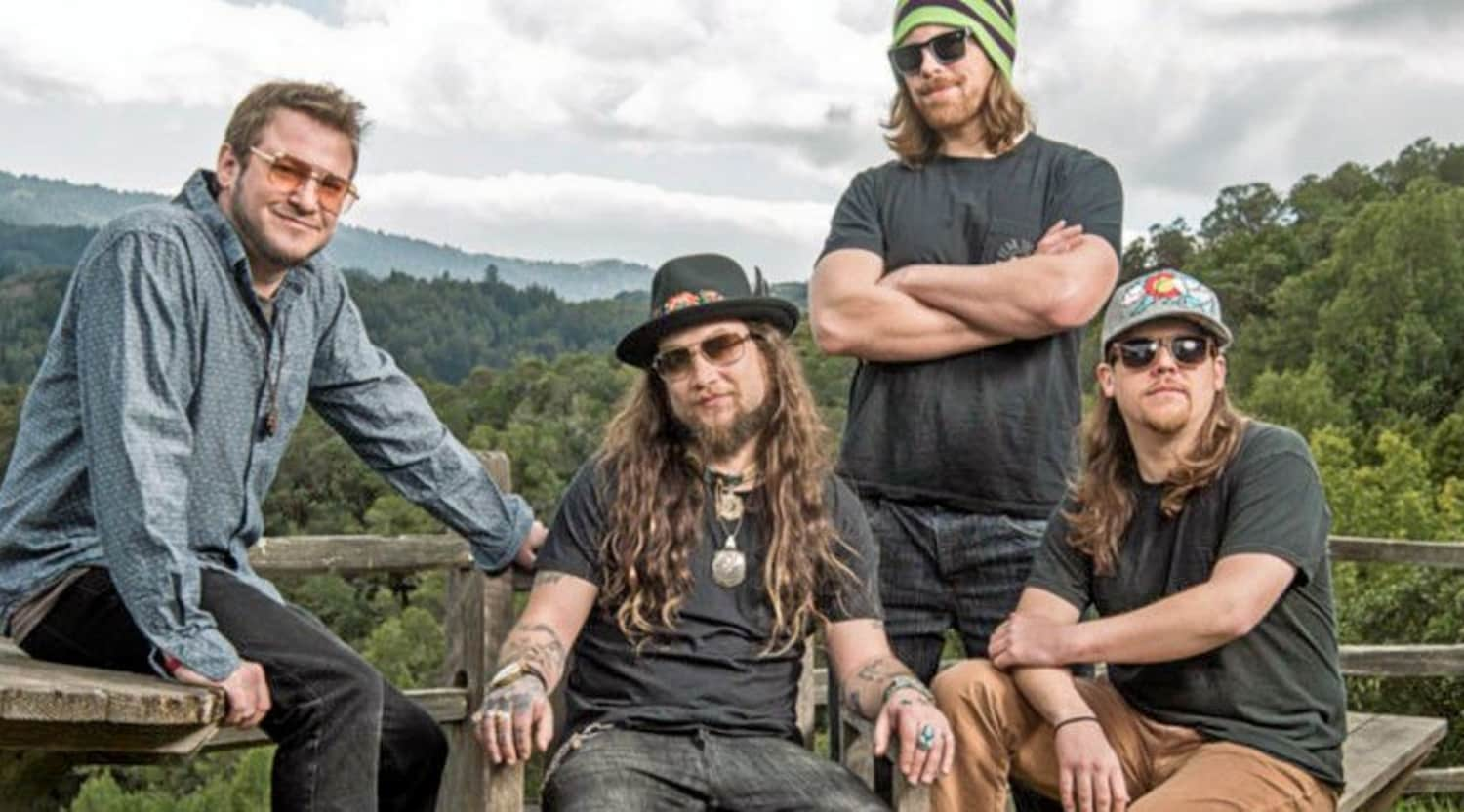 Rovi
Twiddle Tickets
Twiddle Tickets
Twiddle is an American jam band. As such, long stretches of complex instrumental improvisation woven into a background rhythm are constant features of all of its live performances. It's difficult to pin Twiddle down to some specific traditional style or genre of music, but the band members have mentioned drawing inspiration from rock, funk, jazz, reggae, blues and bluegrass music, combining them all into its very eclectic and unique style. Those members are guitarist Mihali Savoulidis, keyboardist Ryan Dempsey, bassist Zdenek Gubb and drummer Brook Jordan. In addition to the roles for the band members just mentioned, all of them provide vocals from time to time and song to song.
Jammin'
Twiddle was formed in 2004 at Castleton State College in Castleton, VT. Savoulidis, Demsey, Jordan and then bassist Billy Constock were all students there at the time. After some time spent honing its craft and finding its distinctive style, the band would release its debut album, The Natural Evolution of Consciousness, in 2007. The album would combine elements of funk, soul, jazz, reggae and progressive rock into a distinctive blend. Songs would range from short-to-medium-length numbers like "Orderly Chaos" to long jam session songs like "Jamflowman" and the 12-minute "Grandpa Fox." With its second release, 2011's Somewhere on the Mountain, Twiddle began its forays into writing longer songs, with most - such as "BeeHop," "Doinkinbonk!!!" and "Wasabi Eruption" - pushing close to or beyond seven minutes in length. It was also at this point that Gubb joined the band on bass. As before, the band saved an especially long jam session song for last, the 10-minute "Beethoven and Greene." Twiddle's next two studio albums were actually a two-part album. Released in 2015 and 2017, respectively, Plump: Chapter One and Plump: Chapter Two feature some of the group's most beloved songs, like "Lost in the Cold" and "Juggernaut." Twiddle has also released two live albums throughout its career and has been jamming along ever since.
Where can I buy Twiddle tickets?
StubHub offers you great deals on Twiddle tickets, which you can easily get through either a desktop or mobile device. Each ticket comes with a 100% guarantee of authenticity with StubHub's FanProtect program.
Who are some of Twiddle's musical influences?
Twiddle has been heavily influenced by the Grateful Dead, which pioneered the jam band style, performing extended jam sessions on stage and weaving its audience into its performances. Ryan Dempsey has personally mentioned Herbie Hancock, John Medeski and Bernie Worrell as major influences on his keyboard playing. Gubb has also said that he looks up to bass players like Bootsy Collins of Parliament-Funkadelic fame, legendary bassist and collaborator extraordinaire Bill Laswell and Primus founder Les Claypool.
What events and festivals has Twiddle performed at?
Twiddle is actually responsible for putting together its own annual two-day music festival called Tumble Down. The event is held at the Burlington Waterfront Park in Burlington, Vt. This year's lineup featured artists like Stephen Marley, Nina's Brew, Kitchen Dwellers, Turkuaz, Ghost Light, the Big Sip, Owl & Crow and the Jaden Carlson Band.
What are some of the songs included in the typical Twiddle setlist?
Some of the most frequently played and popular songs at Twiddle live performances are "Jamflowman," "Syncopated Healing," "When it Rains it Poors," "Polluted Beauty," "Apples," "Blunderbuss," "Gatsby the Great," "Every Soul" and "Doinkinbonk!!!" "Lost in the Cold" is its most frequently played song and is a common show opener.
How long does the typical Twiddle live performance last?
Because of its propensity to bust out into long jam sessions, Twiddle's live performances can often easily last for more than three hours. Usually, however, a show length of somewhere between two and a half and three hours is most typical - and this is despite the fact that an average Twiddle setlist contains perhaps only 13 or 14 songs.
Who are some other artists who are similar to Twiddle?
Some artists similar to Twiddle include Sublime, Parliament-Funkadelic, Pigeons Playing Ping Pong, Tea Leaf Green, Joe Russo's Almost Dead, Umphrey's McGee, the Werks, the Grateful Dead and Grateful Dead cover bands like Dark Star Orchestra.
Back to Top
Epic events and incredible deals straight to your inbox.